How to Have The Perfect Galentine's Day
On the day dedicated to celebrating love and appreciating those around you, there is no rule in the book that says it only applies to boyfriends and girlfriends. That is exactly why the day before Valentine's Day is devoted entirely to your girls and all the love and appreciation shared between you all. Whether you're single OR off the market, dedicating this day to your favorite ladies will give you the chance to shower them with love and show them how much you care!
Just like how Friendsgiving was imagined from Thanksgiving, Galentine's Day is the perfect opportunity to catch up with your closest friends or just treat yourself. Empower each other with friendship and smother each other with all the adoration that comes with being there for one another. Here are some simple but totally sweet traditions to revel in this heartfelt day of the year! 
1. GNO (Girl's Night Out)
Starting the new year means striving for goals and working hard towards accomplishing them. School and work can be stressful and drain the life out of most of us, so taking out your favorite girlfriends for a much-needed brunch, dinner or a quick dessert bite is a perfect way to take some weight off their shoulders and just catch up. If you and your friends are completely indecisive and can never agree on a place to eat (I know my girls and I struggle with this problem every single day), hosting a potluck is also a great option to save money and share all of your favorite foods! It shouldn't matter all that much as long as you can all get together and have a laugh. It's also a perfect excuse for everyone to get dolled up and paint the town red! After all, girls just wanna have fun! 
2. Movie Marathon/Slumber Party
Although slumber parties can sound childish and corny, spending the night with your girlfriends can be one of the most therapeutic things ever. It gives everyone a chance to wind down and get comfy while just enjoying the company of their best friends. I know when I sleep over with my girls, we love watching movies with our favorite snacks or just talking about everything going on in our lives. Supporting those friends you hold closest is super important and makes anyone feel special. Some perfect things to binge would be the typical rom-coms, or even a favorite show.
3. Face Masks and Chill
A girl's night in is the ultimate way to unwind and relieve stress. Whether you go out and grab your favorite face masks or make your own at home, taking care of your skin with a bunch of your girls is an easy way to take care of yourselves. Some other spa-like activities for girls of all ages include painting each other's nails, giving makeovers and baking (or even making some traditional chocolate covered strawberries).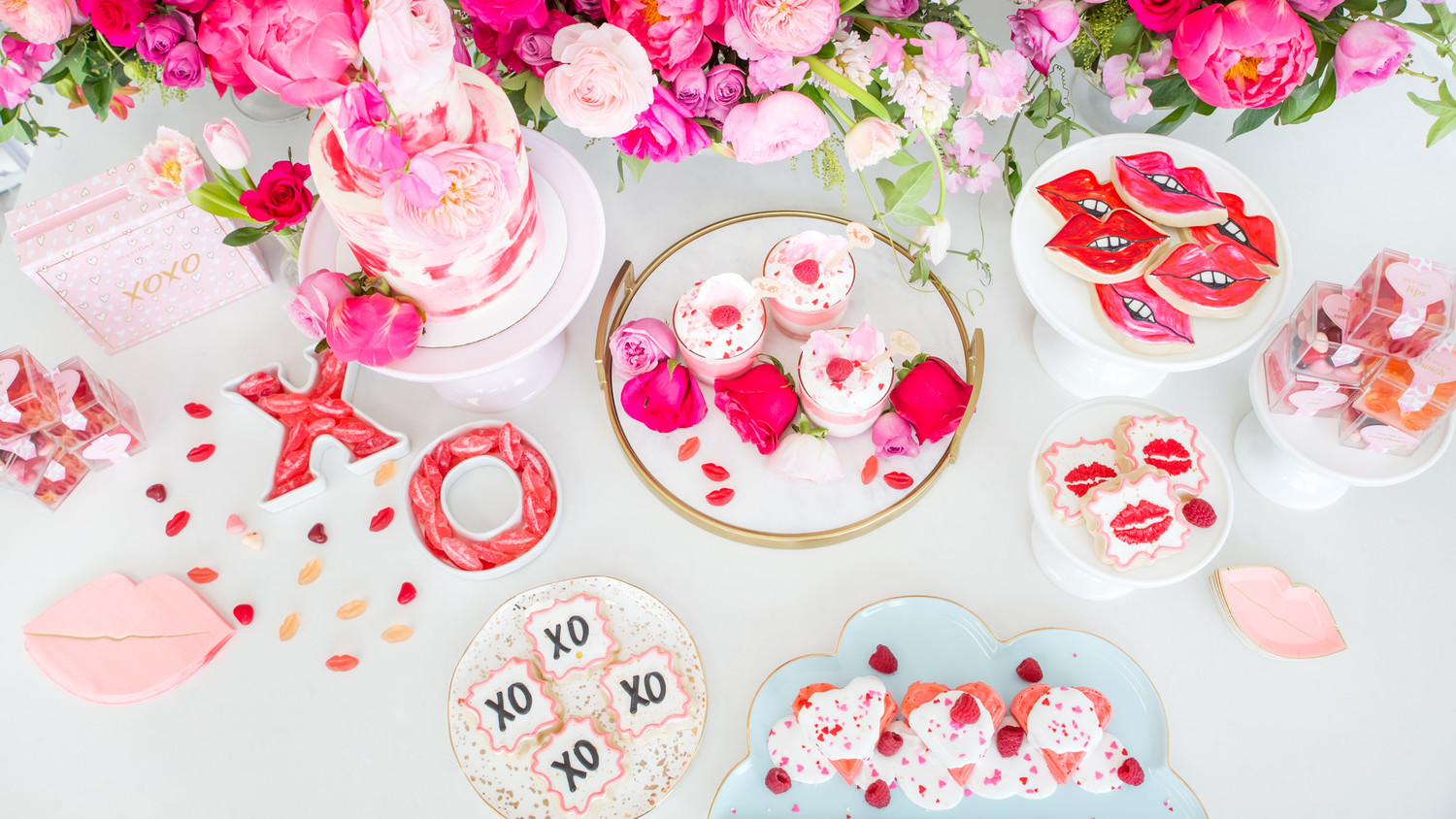 Now that you have a hint at what you can be doing this year for Galentine's Day, it's time to start gathering all your besties and link up for a day full of self-love! Embrace in girl power and if worse comes to worst, you should feel great just by surrounding yourself with the best energy doing things you all love.