Being sexually assaulted is one of the worst things anyone can go through. It damages your mental sense of safety and ability to trust. Many people experience panic attacks, anxiety and/or depression. Being intimate with someone new after being violated can be challenging. Most of us, however, want to continue on with our normal lives even in the aftermath of something as terrible as sexual assault, and that includes having a sex life. The following are four things to remember when you want to take back control of your sex life after trauma:
1. Be honest with your partner.
It's impossible to understand what it's like to have experienced trauma unless you've been through it yourself. If something scares you or makes you uncomfortable, make sure you communicate this to your partner. They won't automatically know what may be triggering or upsetting to you; it's going to take you being brave enough to let them know.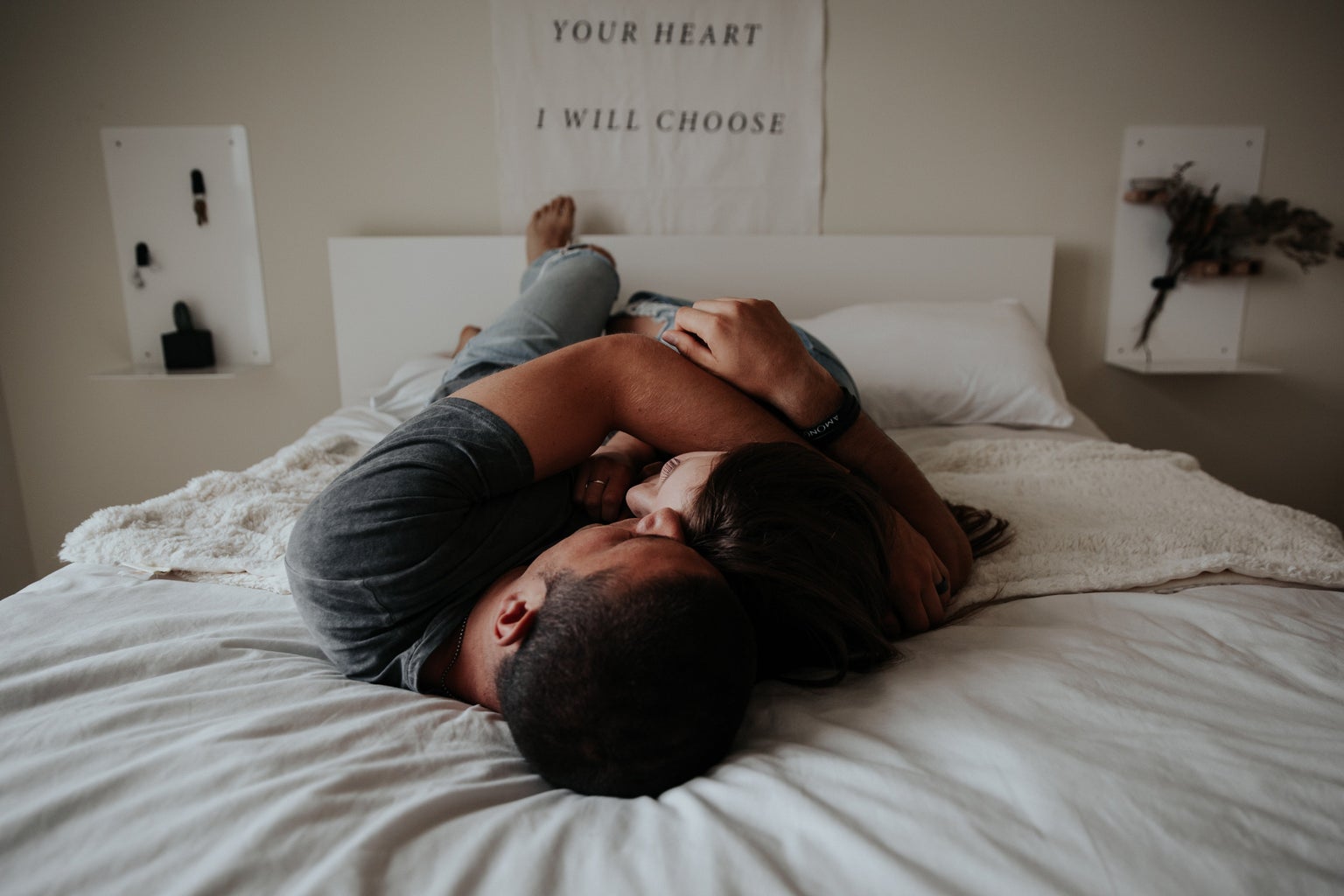 2. Know its ALWAYS okay to stop.
No matter how far along things have progressed, if you need to stop — STOP. Flashbacks and panic attacks can easily be triggered during times of intimacy. You are under no obligation to continue anything.
3. Create boundaries or rules for your sex life.
If you are prone to anxiety at night and sleeping alone after sex is triggering, don't be afraid to set a rule that sex is always a sleepover. If certain actions bring back bad memories, those actions can be made off-limits. Your body, your rules. Don't be afraid to stick to them. You owe it to yourself to protect your mental health.  
4. Be kind and patient with yourself … and expect your partner to be the same.
You went through trauma. You aren't going to just snap out of that. Don't be annoyed or frustrated with yourself. Time helps heal, but emotional wounds tend to resurface when we would have liked to have forgotten about them a long time ago. Be patient with yourself. Things will get better and feel easier in time. Don't ever let a partner push you or be unkind to you about your needs. If they can't be what you need, good riddance.