5 Reasons Why Michael B. Jordan is Our MCM
Michael B. Jordan is Her Campus Valdosta's Man Crush Monday!
Why do we have such a crush on Michael, you ask? Well, he is SO FINE, but he attracts us in other ways too! Here are 5 reasons why Michael is our MCM!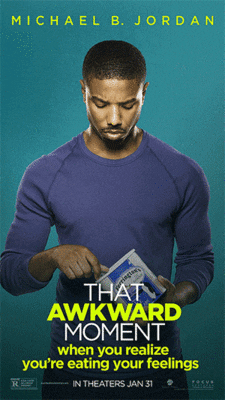 1. Fruitvale Station
Michael's breakthrough performance was in the movie Fruitvale Station, which is about a young man who is trying to turn his life around, but is tragically killed in the process. MBJ made us wonder if he is a bad boy on the outside, yet soft on the inside in real life!
2. All My Children
Perhaps only middle aged housewives watch soap operas but MBJ made a huge impact on All My Children. In 2003, he became the youngest African American actor to be contracted with the ABC network daytime drama series. Nice!
3. The Root 100
He appeared on The Root 100 list, which focuses on African American politics, culture and society. The list consisted of the 100 most important black influences between the ages of 25 and 45 for 2013. This is important because it's really hard for young African American men to really make an impact in the entertainment world, yet MBJ has, and in just a short amount of time! 
4. Of Noble Promise
The "B" in Michael B. Jordan stands for Bakari which is Swahili for "of noble promise." This is interesting because it's as if he was meant to live up to his name!
5. Human Torch in Fantastic Four
He was asked to play the Human Torch in Josh Tank's reboot of Fantastic Four! Although fans have caused an uproar over the fact that he isn't doesn't fit the type of the Human Torch because of his race, he remains calm and humble about it. 
"People don't like change too much. But annoyed? Eh, you just kinda accept it; it is what it is. You can't make everybody happy. You just gotta accept that and know. I'm an actor, I have to do my job. I'm going to do my job the best I can and the way I've been doing it my entire life, my entire career. I grew up a comic book guy. I read comic books as a kid growing up, and the Fantastic Four/Human Torch is one of my favorite characters, so I'm going to give it my everything."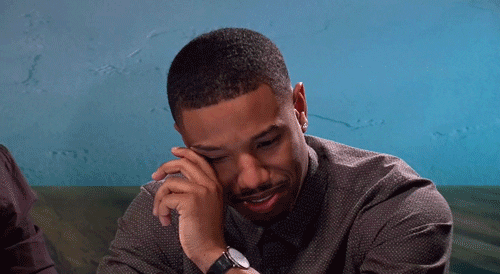 We swoon and sigh over his dreamy eyes and amazing smile but people don't really see how much of an influence he is to young people! Michael B. Jordan exemplifies what a great man should be! This is why he's Her Campus Valdosta's Man Crush Monday.