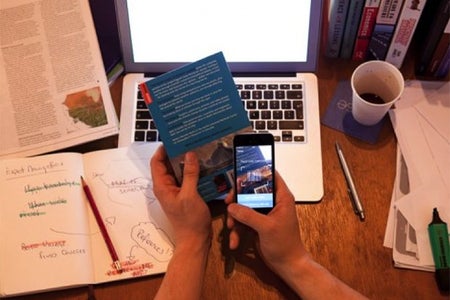 Scientific Resources to Stay More Informed  
With the COVID-19 pandemic, there seems to be a plethora of information on the internet and social media to deal with the virus and help us stay safe. A lot of the time, misinformation ties into "fake news." As defined by the University of Michigan's library research guide, this term refers to misleading news stories fabricated with no reputable facts, sources, or evidence to back up their arguments. Fake news can result in mass hysteria and paranoia and lead to many individuals continuing to hold ignorant (or misinformed) beliefs. 
To combat this other "fake news" pandemic, it is important to consult reputable resources. To make this process easier, I have included a list of resources to consult on diverse topics. 
This scientific journal is one of the top journals in medicine. It publishes some of the world's most renowned research, commentaries on topics, and various other pieces that relate to healthcare. Many researchers and physicians strive for years and years to publish in thisjournal, asit can be the highlight of their careers. The rigorous and strict peer-review process ensures that everything is credible, able to be replicated, and is free from any sort of bias. Thus, this is a great resource to check out. Even if you are not interested in healthcare, you should still check out NEJM to read up on some of the excellent research being done relating to COVID-19, commentaries on anti-Asian hate, and various other topics – there's something for everyone. 
This is another resource for all things related to science. If you're looking for something free of scientific jargon and considered lighter reading, this is a great resource. This resource includes articles and even a podcast with short episodes. Some of the most recent articles involve topics relating to Biden's push for the exploration of Mars, special reports on police killings following the BLM protests, artificial intelligence, and even using dragonflies to detect contamination (a podcast episode). Whether you're bored and want a fast way to learn a fun fact or just need to consult a reputable resource to learn more about a topic, Scientific American has it all. 
         This is a resource meant for educators to teach students about social justice; however, it is a great resource to check out if you are unsure about a specific topic relating to racism, religion, class, ability, and other social justice topics. These resources are usually non-biased and present reliable information. You can use these resources to learn more about widespread issues and to check if you are privileged. This excellent website also features other films and videos for you to consult – a resource within a    resource! 
I hope these resources are helpful, and the next time you find yourself in need of information and are not sure where to look, these will serve you well! Remember to ask yourself if the information you are being presented with on social media sounds "reputable" or suspicious . Stay safe and informed!