Is Lake Superior a Lesbian?
There's nothing like the first time you see your first big body of water. Whether it was a great lake or the ocean, if you have had the opportunity, you can probably remember the first time you saw those deep waves crashing into the shore and the feeling of water rolling over your feet as you stood in the wet sand. But one Twitter user was able to feel that love back last month in a wild gay romance story you never knew you needed.
Alexandra "Alex" Lutz (@alilutz96) grew up in a small town in northern Wisconsin, less than an hour away from Lake Superior. Alex's love of water and the nature that surrounds it came early in life, and it hasn't stopped growing. While her childhood was spent on the beach and walking the many beautiful hiking trails near Lake Superior, it has evolved into something more. A natural explorer and photographer at heart, this UW Stout graduate spends her free time exploring the forests surrounding the trails she grew up on, ignoring trail signs to find crevices and pockets in the natural rock formations so she can take the perfect picture; not feeling the cuts and bruises it took to get there, and earning the title of "danger bean" amongst friends.
You can count on Alex tweeting all of her adventures, no matter the time of day. When she professed her love to Lake Superior in the middle of the day, she probably wasn't expecting much of a reply, otherwise, she would have written a poem instead of this simple statement.

2.

The Afternoon Response

The body of water came to Twitter the next afternoon with a snarky and elementary reply. To Alex, this tweet was a hopeful release from unrequited love, however, this uncovers a question: is Lake Superior gay? Any sailor, boater, fisher, or pirate would agree that any large body of water uses she/her pronouns; if you ask someone near a lake/ocean how the water is doing, they'll say, "She's (insert adjective) today!". The body of water has shown no romantic interest in the past, but then again, maybe no one has been this forward with her before, maybe all she needed was the gay skateboarder of her dreams to acknowledge her beauty.

The single Wisconsinite took no time in taking advantage of this opportunity, using her charm to flirt with the mysterious and sassy body of water. 

Alex shot her shot, and this time it landed. Of course Lake Superior wouldn't be smooth with its words—when you are constantly moving and crashing against the earth, there isn't much time for romance and conversation—who could blame them? 

After all the years they had spent together, it was a no brainer that the answer would be yes. After all, this is the woman that has a jar filled with sand, rocks, and water from Lake Superior in her room.

What no one expected from this encounter was a third player; Mt. Kilimanjaro. The mountain attempted to fight for Alex's heart but was quickly dismissed—she wasn't going to leave her fiancé for some scrub mountain in Tanzania. Unfortunately due to the heartbreak from rejection, the mountain deleted it's Twitter, and the only evidence of its involvement is a screenshot on her phone.
After all of their years spent together, it isn't a surprise their relationship would deepen to something bigger. Even though Alex has to leave her love soon to go to graduate school, you can count on this being a relationship that will last. All around the world, people are fighting against LGBTQIA+ rights, and it seems the Earth has responded in turn with a resounding "love is love".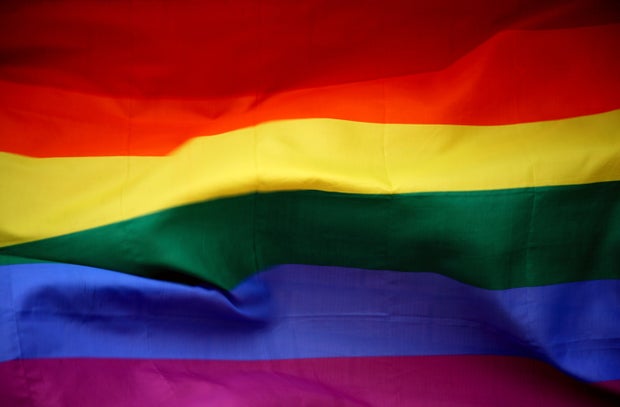 Sharon McCutcheon