I am a Florida girl born and raised, but I have lived in Charlottesville, Virginia for college and I have got to say, I absolutely love the fall season. The low humidity, the breeze caressing your hair, the crunch of brown and orange leaves under your boots. While you may associate overalls with summer fashion, I am here to tell you, overalls are a perfect staple to get you into the fall spirit. Just imagine walking into your favorite local bookstore, latte in hand, and confidence in your fall styled overalls. Here's some of my favorite ways to style overalls:
Over or Under a Flannel
Ah flannels, the perfect fall essential. Button up your coziest flannel under your favorite pair of overalls for a very southern look (the perfect outfit for going through a corn maze or pumpkin picking). Or wear a white t-shirt under your overalls and put the flannel on top with a pair of high-top converse for a truly 90's grunge look.
Over a Chunky Sweater
Another 90's classic, the coogi sweater or even a regular sweatshirt with a cute graphic print. Grab your warmest sweater for those cooler fall days and throw it under a pair of overalls. For an edgier/grunge style get a chunky black belt and tie it around your waist for a more cinched in look. Complete the look with any kind of skater sneaker or black boot.
Over a Turtleneck
Striped turtlenecks, monochromatic, or pattern turtlenecks, all are adorable under a pair of overalls! Bonus points if you finish the outfit with a pair of hipster glasses, or novelty earrings for an artsy-inspired look.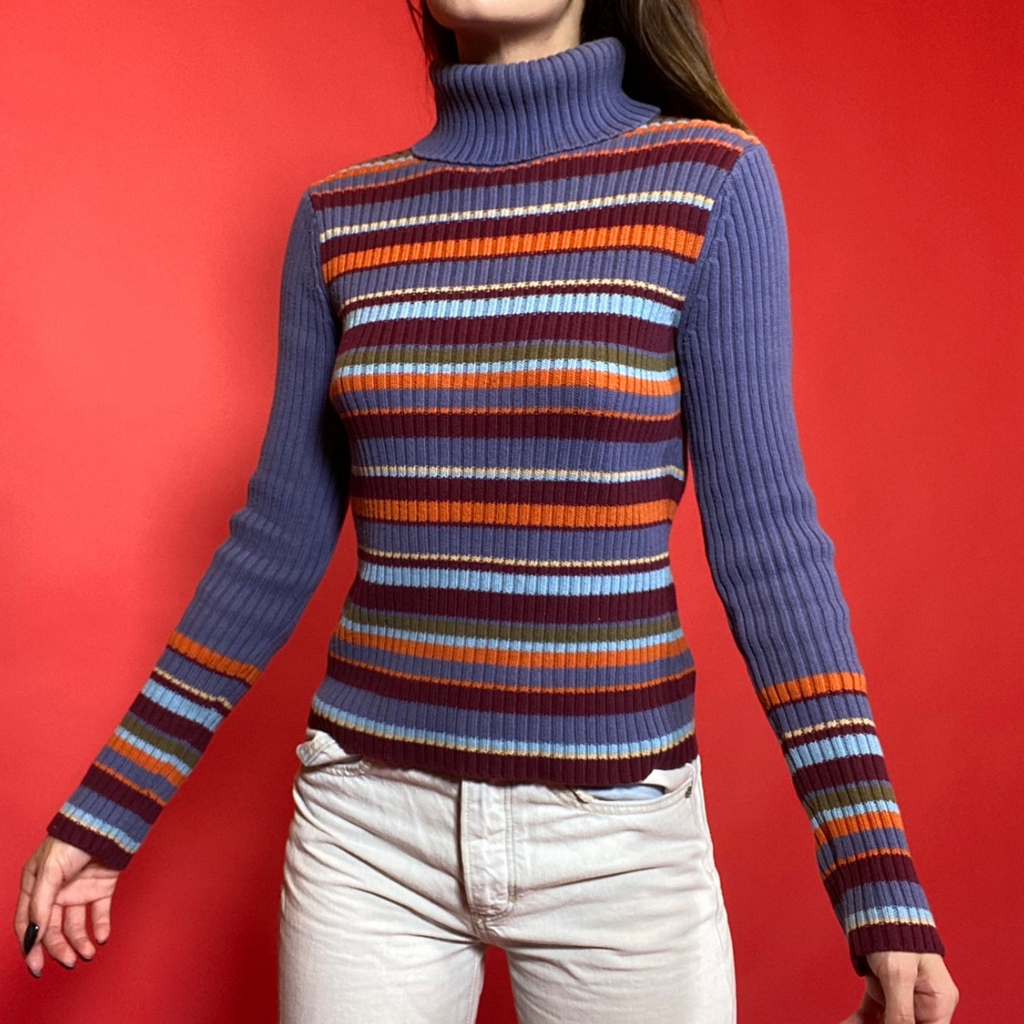 Under a Cardigan
Perhaps the most trendy look on this list, is cardigans over overalls. Cardigans are just having a moment! Chunky cardigans, knit cardigans, neutral color cardigans you name it. Get your favorite knit cardigan and wear it with your overalls, you can complete the look with a pair of Dr. Martens or another chunky boot.
Over a Floral Long Sleeve
This is perhaps my favorite look because I absolutely adore floral patterns. This look is perfect if you are going for a more cottagecore-esque or coquette look. Any floral pattern will do, although I prefer a ditsy floral pattern. This look is completed with any floral inspired jewelry, including floral earrings or rings.
Regardless of how you decide to style your overalls, don't discount them as we head into the fall season!