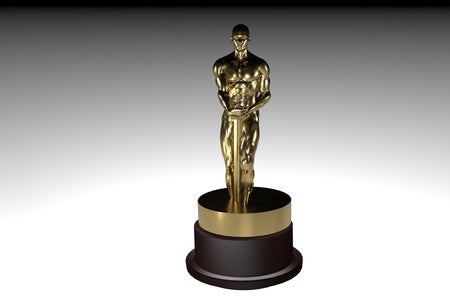 A Quick Recap of This Year's Oscars
The 2020 Oscars hit off with another year of celebrating Hollywood's biggest movies and biggest stars.
Despite, their limited nominations of people of color and of women, history was made last Sunday night. The show was yet again hostless, but throughout the evening presenters were sent in duos that performed comedic skits from well-known actors and actresses, like Maya Rudolph and Kristen Wiig and Will Ferrel and Julia Louis-Dreyfus.
Hollywood's deeply adored Brad Pitt won his very first Oscar for Best Supporting Actor for his role in the film in Once Upon A Time In Hollywood.  Pitt swept all awards season this year for the film, but for this past Sunday night's speech, he gave a sweet shout-out saying, "This is for my kids, who color everything I do. I adore you. Thank you."
Big Little Lies actress, Laura Dern won her third Oscar for Best Supporting Actress for her Netflix film A Marriage Story. She gave a heart-warming tribute to her parents, "my acting heroes," Diane Ladd and Bruce Dern, as well as saying, "This is the best birthday present ever," at the end of her speech. Eminem made a surprise performance of "Lose Yourself," 17 years after this song won an Oscar during the ceremony in 2003. He had many mixed reactions from the audience and viewers at home.
He later tweeted that night,
"Look, if you had another shot, another opportunity... Thanks for having me @TheAcademy. Sorry, it took me 18 years to get here." - Eminem
Actress and singer, Cynthia Erivo, performed her original song "Stand Up" from the film HARRIET. Erivo was nominated not only for Best Original Song but also for Best Actress in a Leading Role for her performance as Harriet Tubman.
Billie Elish made a memorable performance to The Beatles hit song "Yesterday," during the Memoriam tribute of the late members of the film industry. This was Elish's first time attending an Oscars.
The Joker star, Joaquin Phoenix won his second Acemedy Award for Best Actor for the film. He took the time to make a moving speech on humanity and paid tribute to his late brother, River Phoneix, by quoting a lyric he [River] wrote saying, "run to the rescue with love and peace will follow."
Returning actress, Renée Zellweger, won an Oscar that night for Best Actress for her role as the late entertainer Judy Garland, in the film Judy. Zellweger thanked the Academy for the warm welcome back, acknowledging her step back from Hollywood for the past years.
Lastly, South-Korean filmmaker, Bong Joon- ho's film Parasite took home four Academy Awards, which led them to set records and to make Oscars history. Bong and co-writer Han Jin Won kicked off the night by winning Best Orginal Screenplay for the film. He became the second foreign-language filmmaker to win Best Director, as well as Parasite winning an Oscar for Best Picture, which was the first win for a non-English language film in 92 years.
For more of Sunday night's Oscar winners, https://oscar.go.com/winners