Why You Should Watch "Say Yes to the Dress America"
Say Yes to The Dress is one of my favorite shows to watch. It's fun and wholesome, and the group of consultants are kind and body positive. They always make the bride feel beautiful. For those who are unfamiliar with the show, it features a bride and their entourage finding their wedding dress. While there can be drama between what the family and the bride want their dress to be, each episode usually ends with the girl going home with the dress of their dreams.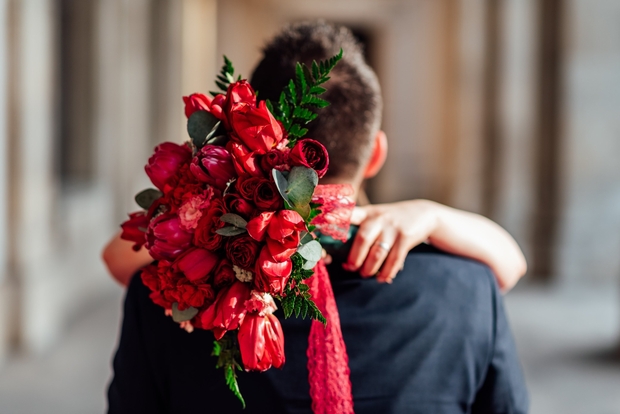 Because of how much I like the show, I was really excited for Say Yes to the Dress America. Say Yes to the Dress America is a special event where one bride from each state (plus Washington D.C. and Puerto Rico) gets chosen to go to Kleinfeld to pick out their dress and then they all get married in one giant wedding held at the Bethesda fountain in Central Park officiated by Randy Fenoli, a wedding dress designer who is a fan favorite and one of the main consultants at Kleinfeld. The show also features designer Hayley Paige who is acting as "America's bridesmaid" to help arrange the wedding.
Anyone who has grown up watching the show dreams of getting their dress in Kleinfeld and meeting Randy, and for these brides, this dream becomes a reality. At the beginning of each episode, Randy Fenoli will go to their state and surprise them, usually at their work or home and give them an invitation that reads:
Congratulations!
Say Yes to the Dress America cordially invites you to represent your home state in the Wedding of the Year.
You will also receive the customary Kleinfeld VIP treatment as you select your wedding gown from a curated collection.
The bride will often take Randy to do something to represent their state such as biking near the Washington monument or kayaking on Lake Michigan. The show is highlighting around 10 of the 52 brides in the show and they have shown seven so far. The season will culminate with a 2-hour finale showcasing the wedding. A lot of the brides would not be able to afford the dresses at Kleinfeld's (they are all typically in the thousands some even as high as $20,000) or have never been to New York so this is a truly special experience for them. It will surely be a spectacle to see all 52 of these couples get married at once, so make sure to check it out! 
You can watch Say Yes to the Dress America on TLC every Saturday at 6 pm MT and catch up with the previous episodes on tlc.com.