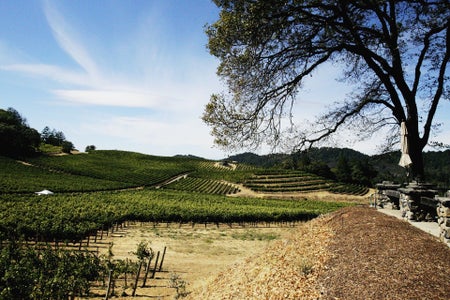 Where are Tylee Ryan and JJ Vallow?
I'm sure I am not the only college student that considers themself as a "true" crime junkie. I have listened to countless true crime podcasts and read too many articles about cases to count. Despite all of my previous knowledge on cases, I have never come across a case that sat with me as much as the case of missing children Tylee Ryan and JJ Vallow. With missing persons cases, it is so important to invest time in knowing the hard facts of the case, so that you could potentially help find these missing individuals. It breaks my heart to hear that some of these cases slip through the cracks of the system, because all it takes to find someone- is to look. 
The reason this case struck me so hard is that I am frustrated. I hope all of you reading will agree with me once you become familiar with the details. Here is a complete up to date timeline of the events leading up to the disappearance until the current day. 
Both Joshua "JJ" Vallow,7, and Tylee Ryan, 17, are the children of Lori Vallow. Lori has been married five times, both of her children resulting from previous marriages to her present one. The timeline begins on July 11th, 2019 when JJ's adoptive father, Charles Vallow, arrived at the home of Lori Vallow to pick up JJ Vallow. Charles was then shot and killed by Lori Vallow's brother, Alex Cox. Cox deemed this incident as an act of self-defense, claiming that Charles Vallow had attempted to attack the family with a baseball bat. Cox was never charged regarding the incident. 
In August of 2019, Lori Vallow told her oldest son, Colby Ryan, that she was moving to start a new job. Lori Vallow provided no additional information regarding the news. In addition, Lori Vallow returned a specially trained service dog that belonged to her son JJ Vallow to its original trainer. According to the trainer, the dog was very important to JJ Vallow and provided him with a great amount of comfort. Lori Vallow gave no comprehensive reason for returning the dog. 
JJ's biological grandparents, Kay and Larry Woodcock, report that August 2019 was the last time they had spoken with JJ Vallow. Despite many attempts to reach out, there was no response from JJ Vallow or Lori Vallow. 
On September 3rd, 2019, Lori Vallow enrolled JJ Vallow at a new elementary school in Rexburg, Idaho. She then gave notice to his previous elementary school in Gilbert, Arizona that JJ Vallow would not be returning to school because they were moving for Lori's new job on September 5th. JJ Vallow was last seen at his new elementary school.
September 23rd, 2019 is the official date that both JJ Vallow and Tylee Ryan were last seen, which is according to the Center for Missing and Exploited Children. Tylee Ryan's exact date that she was last seen is unknown for certain because she was homeschooled by her mother, Lori Vallow. 
The day after, Lori Vallow unenrolled JJ Vallow from his new elementary school in Rexburg, Idaho. She claimed that her reason for unenrolling him was that she planned to homeschool the 7-year-old instead. 
At the beginning of October 2019, Lori Vallow begins renting a storage unit. Later that month, two Venmo payments were made to Tylee Ryan's older brother, Colby Ryan, from Tylee Ryan's account. Colby Ryan claims that Lori Vallow often used Tylee's account to Venmo within their family, which makes it unknown if the Venmo was from Tylee Ryan or Lori Vallow. 
The timeline continues on October 19, 2019, when Tammy Daybell, Chad Daybell's former wife, was found dead in her home due to natural causes. Tammy Daybell's death was later deemed as suspicious and there is now an ongoing investigation. Chad Daybell and Lori Vallow get married in Hawaii a few weeks after this, on November 5th. The two children were not present at the wedding, according to photos. 
On November 26th, 2019, a welfare check is performed on JJ Vallow in response to concerns from family members. Lori Vallow told police that JJ Vallow was staying with family in Arizona, which was untrue. The next day, when police discover that the information Lori Vallow had provided was false they returned to her home to ask further questions. When they returned, she and her husband had left Rexburg and flew to Hawaii. The police then obtained a warrant for the storage unit that Lori Vallow had begun renting in October. The inside was full of the children's belongings. 
On December 12, 2019, Alex Cox was found unconscious in his home. His mother's boyfriend called 911 to get help, however, Cox later died due to his circumstances. His death is also under investigation. Later that month, on December 19, Lori Vallow and Chad Daybell are named persons of interest in connection to JJ Vallow and Tylee Ryan's disappearance. No arrests were made at that time. On December 20th, 2019, The FBI joins the Rexburg police in the investigation of the disappearance and the investigation is announced to the public. This has sparked interest in the media and had accrued a big audience in the public.  
The only statement made by the couple was given by their attorney Sean Bartholick on December 23, 2019. The statement went as follows: "Chad Daybell was a loving husband and has the support of his children in this matter. Lori Daybell is a devoted mother and resents assertions to the contrary. We look forward to addressing the allegations once they have moved beyond speculation and rumor."
The following year, on January 3, 2020, the police seized 43 items from Lori Vallow's home. These items included things like computers and medications. It is still not apparent to the public the significance of these items. 
Finally, on January 25th, 2019, a protective order is issued for the children. This order gave Lori Vallow 30 days to produce her children physically. Lori Vallow failed to physically produce her children to the police in response to this order, opening her up for potential civil or criminal contempt of court. It is also important to note that during this same time, Tylee Ryan's cellphone was found on Lori Vallow in Hawaii. 
On February 20, 2020, Lori Vallow is arrested by the Kaua'i Police Department. She is charged with two counts of felony desertion of a child, misdemeanor charges of resisting and obstructing an officer, solicitation of a crime and contempt. She is held on a 5 million dollar bail while pending extradition back to Idaho. This bail was later reduced to 1 million dollars and with additional requirements, such as being required to wear an ankle monitor if released. Chad Daybell was not arrested. 
While this case is definitely not closed and there are main persons of interest, it is important to keep looking for these children as if they are alive. Below are photos of 17-year-old Tylee Ryan and 7-year-old JJ Vallow. If you have any information pertaining to the whereabouts of these children or any general information pertaining to the case, please call the Rexburg Police Department at (208) 359-3008. 
Articles that were helpful to me if you would like more information:
https://www.insideedition.com/case-of-the-missing-idaho-kids-a-timeline-in-the-disappearance-of-jj-vallow-and-tylee-ryan-58280
https://www.nytimes.com/2020/02/21/us/lori-vallow-chad-daybell-missing-children.html
https://www.insideedition.com/lori-daybell-has-history-of-digging-out-when-the-chips-are-down-prosecutor-says-as-mom-waives-58467