What the Hell Is There To Do in SLC?!
Growing up and living in Salt Lake my whole life has made living here very boring. I never know what to do or where to go and this just gives me an excuse to stay home and be lazy. I recently had a romantic interest come to visit me from New York. They've never been to Salt Lake and immediately I was pumping up the city and naming all these fun things we could do! My best friend looked at me confused and said, "You hate it here! You never know what to do and now you have two pages worth of activities?" Yes, I had come up with two pages worth of things to do with this person. I don't know if it was because I was so excited for them to come or because there were things to do here but I was just shut off from thinking about them. I thought I would share part of my list for other locals who also never know what to do here and think everything is lame.
Capitol Building
This is probably one of Utah's most heavily trafficked tourist attractions. It is one of my favorite places in the city though. It is distanced from everything else and high enough up the hill that you can even see the city. It is such a pretty building that I enjoy just going up to the Capitol and sitting on the grassy lawn. People walk their dogs around there or one can just bring a blanket and read. 
    2. Canyon drives/ Mountain activities
Someone like me who has grown up in Utah their whole life and isn't too "outdoorsy," it's easy to take the mountains for granted since we see them every day. For people who are like me and don't do outdoor activities, you can even just go on a nice relaxing canyon drive and look at the mountains. Also if you're feeling cute and romantic you can take up some snacks and have a little picnic up the mountains (insert heart eye emoji). Even if you wanted to get a group of friends and go have a bonfire one night would be a fun gathering.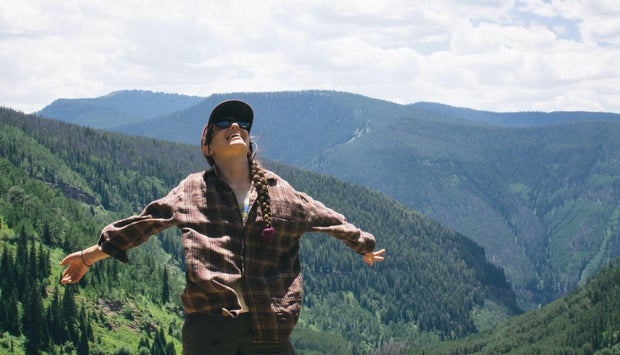 Cameron Smith / Her Campus
    3. Local Book Shops
We love to support local! So go to local book shops! We have so many cute ones in SLC that more people need to know about and visit. I'll list three of my favorite ones for readers: Ken Sanders Rare Books, King's English, and Central Book Exchange. These places are all great for spending free time roaming the shop and finding interesting new books that you probably wouldn't find in a corporate book store. 
    4. Parks
Liberty Park and Sugarhouse Park are two great parks that I would recommend to visit on a nice sunny day. If you want to enjoy the outdoors but don't feel like commuting out of the city then go to the park! We have some great parks in SLC that you can go with friends to either just chill or bring some fun outdoor activities to enjoy. Many people in the park will slackline, hammock, Frisbee, play soccer, or ride bikes. 
There are so many good food places and bars in SLC! Especially up and coming ones! One of my new favorite restaurants I have discovered recently is Five Sushi Brothers! If anyone knows me knows that my all-time favorite food is sushi! But sushi can get pretty expensive so I tend to limit my sushi eating. The good thing about Five Sushi Brothers though is it's all well priced! Nothing is ridiculously expensive. They also stay open till midnight so it's perfect for a late-night meal! A cute little bar on Main Street that I have enjoyed going to is Bodega. It feels like a speakeasy as the bar is pretty small itself but opens up into a downstairs area where people can dance. The aesthetic and interior of Bodega is delightful to the eye. They have a vintage Playboy bunny table and a Hispanic decor set up as well. They have cute coasters with pictures that have the Spanish term below. Bodega does mean cellar in Spanish so the bar definitely gives off a hidden cellar-like vibe.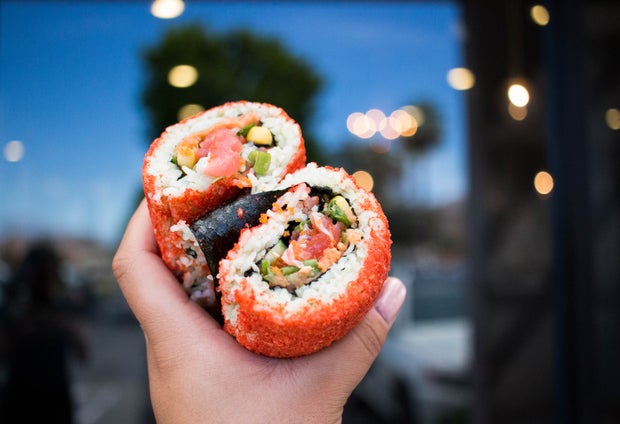 Nancy Gao / Spoon
I thought I would share some of the fun things I came up with for this romantic interest of mines visit to SLC! Sometimes the best way to figure out what to do in SLC is to think like a tourist or think of all the things you'd want to show someone who has never been here!