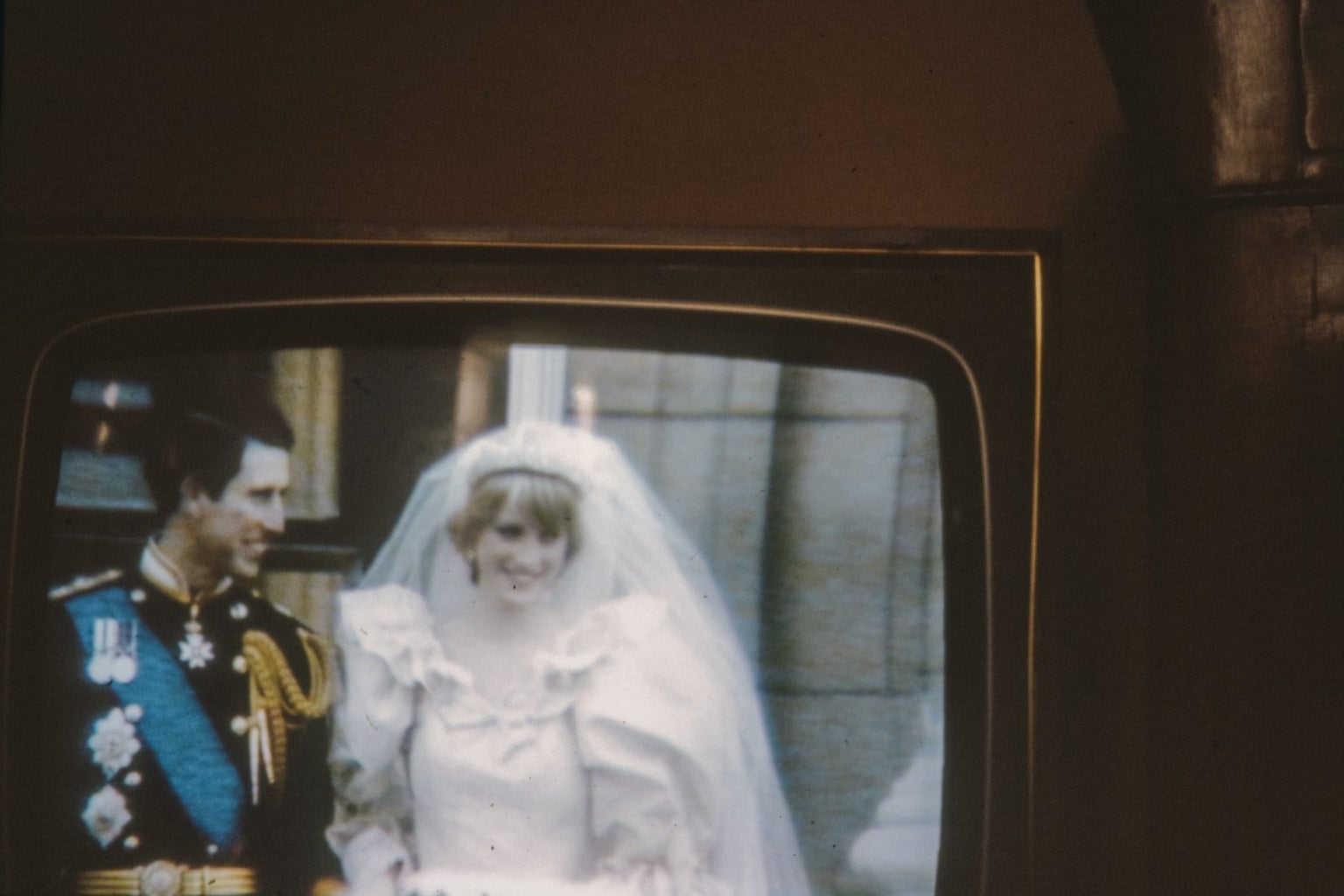 Lady Diana Spencer, the Princess of Wales was a force. And I'm here to argue that she still is. Even after her extremely untimely death in 1997, she has continued to capture hearts of the people all across the world. She was so good natured that she will forever be memorable. Although she is always coming up here and there, season 4 of The Crown (on Netflix) just came out and has catapulted Princess Diana back to the top of all of our minds. Let's look a little deeper and discuss her life and legacy: 
Humanitarian Efforts
She was known as the people's princess. Not only because she was well received and drew big crowds, but because she made the utmost effort to connect with everyday people. Perhaps the biggest, and most well known example of this is when she opened the first AIDS ward in Britain and was photographed shaking hands with HIV-positive patients. At the time, HIV/AIDS was highly stigmatised and people were weary of those who were sick. It is rare that Royals make contact with people in general, especially without gloves on, but it was unheard of to be as affectionate with patients like Diana was. Another highly impactful action she took in her time was her work towards the international ban of landmines. She brought the cameras to Angola to show the effects of landmines on people's lives and why they should be banned (shown in the HBO documentary, Diana, Our Mother: Her Life and Legacy). Prince Harry is now the patron of The HALO Trust, the leading landmine organization, which she would be so proud of! Those are just some of her humanitarian contributions, she was so present in many circles that royals hadn't been before. 
The Power of Fashion
This is probably how I and many others my age, were introduced to Princess Diana. She was still in magazines long after she passed; she serves as so many peoples' fashion inspirations, as she should! Her knack for bringing the shock factor didn't stop with her interactions, but carried into how she dressed as well. From daring dresses to wearing workout gear out and about, she was never gonna be a cookie cutter Princess. Although she has many iconic looks, what I think is more interesting is how she used fashion as a weapon, her way to show her emotions when she couldn't say them. From ditching the frills and ruffles of her youthful pre-marriage style to wearing a sweater with a black sheep on it, her evolution was always about her mood, never trends. The most recognizable example of her fashion always sending a message is the infamous "revenge dress" she wore in 1994. She swapped her dress options for a gala she was at to a more scandalous look after Prince Charles basically admitted to his affair in a televised documentary. From that point on she wasn't shy about the realities of her relationship and went on being her fabulous self. 
Strength Under Pressure & Today
Everytime I read articles about her, or have watched documentaries, and especially seeing her story played out in The Crown, I just want to give her the biggest hug! She was the biggest breath of fresh air the world has probably ever seen, yet she had such a hard go of it. We now know of the neglect she faced and the troubled yet public relationship she was trapped in. She also struggled with bulimia, an eating disorder, and spoke about it both publicly (in 1995) and earlier by sending information to author Andrew Morton for his biography about her in 1992. This was also unheard of, for a person of her status to share so openly about something of this nature. She helped to demystify eating disorders and ask for help when you need it. I often think about how much different the world would be if she continued to be herself, like this, for a longer time. She was so great with people, wanted to help everyone, and felt like a relatable tether to a world that few get to experience. 
Clearly her legacy will live on forever, from her charitable acts, her bold fashion choices, her connection to the public, and through her sons and their families as the new wave of royals gets bigger every year!
I hope everyone can admire the greatness that was her life and aspire to be like her in all things, do it with kindness and heart, it really makes all the difference!