The best foundation that you can wear is glowing, healthy skin! As you might already know, I am a skincare addict. My personal issues with acne-prone skin have led me to do deep research about what my skin needs to heal and glow. Because of that, I couldn't be happier to introduce you to RARA CLUB! 
Meet Ilinca Sipos, the founder of RARA, who started beauty's first curated collection of mission-led products. She is a skincare junkie and a socially conscious entrepreneur who uses inner and outer beauty to make the world a better place. 
This club represents everything I stand for — clearer, healthier, glowing skin. Plus, they offer a shopping filter to search for products based on if they're black-owned, woman-founded, LGBTQ+ owned, vegan, eco-friendly, and more. RARA CLUB works hard to become the one-stop-shop for individuals who are brand conscious by doing the research for you. 
I asked Ilinca what inspired her to begin her business and she gave me an inside scoop: "My professional background is in Tech Sales and eCommerce, which helped me understand the ins-and-outs of running a DTC-based business. Being in sales also helped me develop grit and I quickly learned not to take anything in business personally (I'm sure anyone who has worked in sales will understand that!) I've always had a passion for entrepreneurship but didn't want to start a business unless I believed in its positive impact, and when I was in the early stages of starting RARA CLUB, I knew I had to pursue it. I've also struggled with acne in the past and a big part of launching with more brands is education. Not every product will work for everyone and RARA CLUB is transparent about that upfront."
I'd like to introduce some of the products that the RARA club handpicked for me, along with the mission behind each unique brand.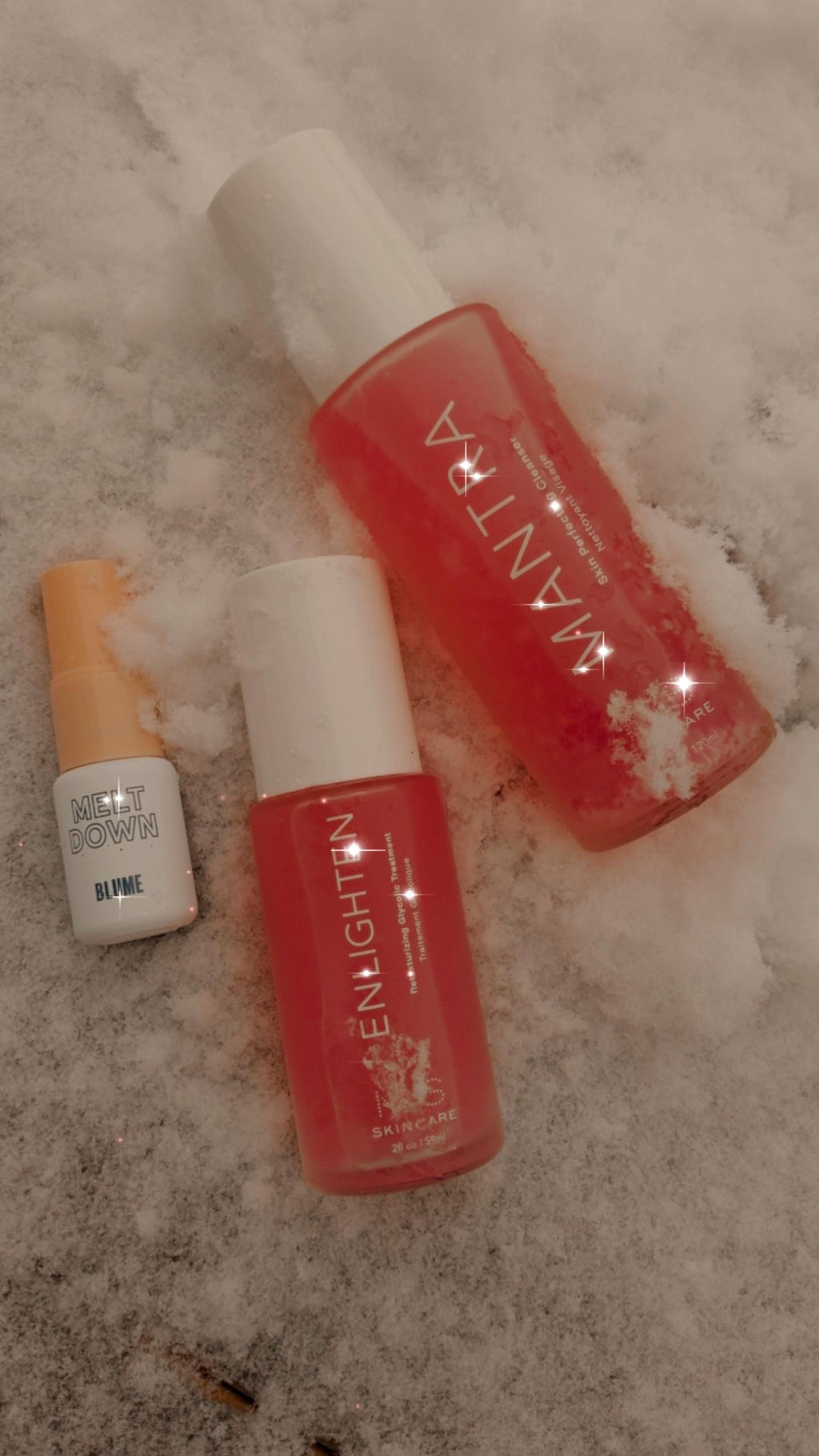 Blume's Meltdown Acne Oil: this clean formula serves as a spot treatment and works absolute wonders (it also smells really good!) BLUME is a female-founded brand with a focus on female empowerment. 
Mantra Skincare's Enlighten Retexturing Glycolic Treatment and Skin Perfecting Cleanser: both formulas are made from ethically sourced ingredients. The cleanser feels incredibly light and refreshing and the treatment leaves your skin looking brighter. M.S. Skincare empowers its customers by reminding us about the power of choice.
RARA CLUB's YOU GROW GIRL CBD Lash and Brow Boost: this product creates stronger hair follicles and facilitates healthy growth of lashes and brows. The company professes that within weeks you'll have longer lashes and healthier brows. This serum is a blend developed with a highly effective combination of vitamins, amino acids, coenzymes, and CBD oil, which is excellent for hair growth. It helps to combat breakage and hydrate and strengthen hair to promote growth.  
Each brand is hand-selected by a criterion that looks for brands with strong missions, a love for cleaner ingredients, and a diverse group of founders.
I couldn't be prouder of the amazing lIinca — she believes in purpose over profits and can't wait to take RARA CLUB to the next level! They want to bring more brands on board and launch more informational content to help their customers decide which products are right for them. RARA CLUB knows true beauty comes from within, and they're going to continue to make sure that their customers feel good from the inside out!
So now it's your turn! Take your skincare routine to the next level by making eco-friendly, clean choices so that you can wear the best foundation shade every day — your glowing healthy skin!