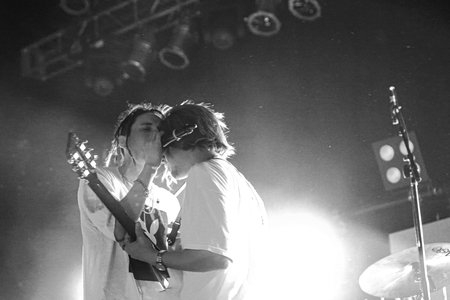 Chase Atlantic Headlines SLC
A warm July night coated Salt Lake City in peachy gold, and The Depot was buzzing with fans ready to see some of their favorite performers. 
The Depot, open since 2006, offers "the perfect space for fans and artists to connect on an intimate level." The 1,200-capacity venue is big enough to fit a packed show, yet small enough that everywhere in the room and balcony (21+) has a pretty good view.
First to take the stage was up-and-coming artist Lauren Sanderson, a 23-year-old rapper reigning from Fort Wayne, Indiana. Wearing a satin bandana and oversized clothing, Sanderson's style is laid back, but she had the crowd hyped from the moment she ran onstage. And though she's a solo act, there was no problem filling up the space with her undeniable energy and upbeat music. 
Sanderson announced that this was her first time in Utah, though it became clear she's no stranger to the audience. There were groups of fans yelling each and every lyric back to her, receiving her attention and admiration in return.  She even pulled girlfriend Sizzy Rocket on stage, which got a really warm response from the audience. Sanderson's 30-minute set filled the crowd with anticipation on what would come next. 
After a short break Chase Atlantic was ready and opened their set with a video warning of possible epilepsy triggers. Rapid lights and loud music led to an impressive drum solo followed by the band members taking to their different positions on stage and jumping into the first track.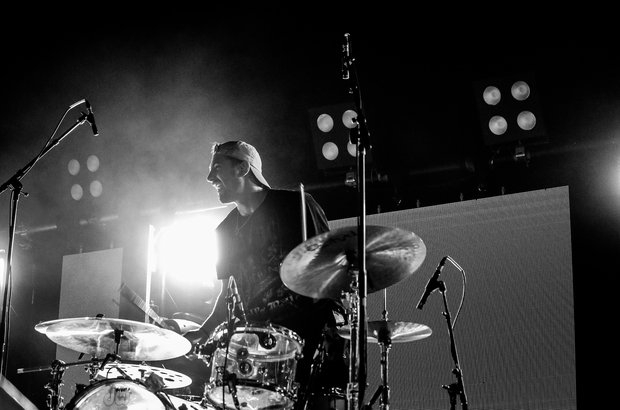 Erin Sleater Riding the high of the newly released album, PHASES, the band was performing both new and old songs. PHASES debuted in late June, and has received a lot of love from fans on social media and all over the U.S. during this tour. 
Watching the crowd jump and sing with the band, there was no doubt Chase Atlantic share incredible chemistry not only with each other but their audience. Together, brothers Mitchel Cave (vocals, bass) and Clinton Cave (guitar, saxophone), joined by Christian Anthony (guitar, vocals) make up Chase Atlantic. They were accompanied on-stage by touring members Patrick Wilde (guitar, bass) and Jesse Boyle (drums). 
You can catch Chase Atlantic as they wrap up their North America tour with just over a dozen tour dates left, and stream their new album PHASES today.