The Best Places to See Holiday Lights in Utah (That Aren't the Temple Square Lights)
So the end of the semester came, and went and you've made it through finals (or are close to it). Now it's time to relax, put your feet up and drink some eggnog. Allow some Christmas spirit seep in, and shrug off the worries of next semester. There are a few ways you can get into "holiday mode," but the easiest (and my personal favorite) is driving around town to take a look at our city's best light displays.  
For many, the first place that comes to mind is the Mormon Temple lights on South Temple.  Born and raised in Utah, I have definitely spent my fair of December nights bundled up in layers of coats, walking through the nativity scenes, and the impressively lit trees. But having experienced the Temple lights so many times, I can safely say, I am sick of them. So, after aimlessly driving around Salt Lake in search of hints of glitter, I have come up with a cheerful wish list that is sure to satiate your illuminated Christmas cravings.
1. Zoo Lights
A fan fave and fun for people of all ages, Zoo lights pairs cute animals with eye catching Christmas lights. Hogle Zoo is located at the base of Immigration Canyon on Sunnyside Drive, and is the home to over 800 creatures. Their animal-themed displays and color changing tunnels have been happening every December since 2006, and have only become more popular through the years. The Zoo is open from 5:30-9/10pm most nights until December 31st, and offers a wide range of activities sure to entertain kids (or drunk adults) and get everyone in the Christmas spirit!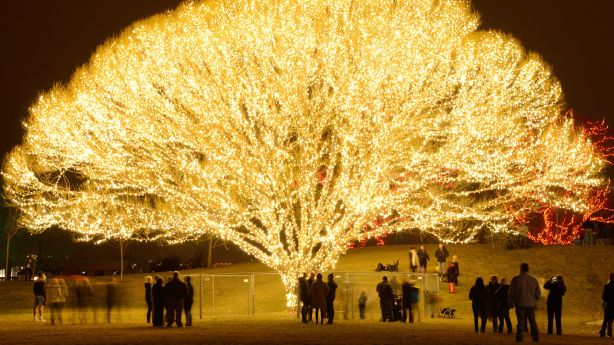 2. Tree of Life
In an average park in Draper City, an enormous willow tree shines it's light on the city. The Tree of Life is an annual tradition in Draper Utah, every year 1,000 strands of lights are hung around the biggest tree in the park. The project is rumored to cost around $12,000, and takes four men working for three days to accomplish before the Holiday season. The effort surely pays off as every year Utahn's from around the state gather to stare in awe at the glittering willow.
3. Christmas Street
When I first heard of Christmas Street I thought I was dreaming. A whole street dedicated to an incredible light show synchronized with Holiday music? Once they denied my application for residency, I decided experiencing Christmas street through the eyes of an outsider would have to suffice.
Not to be confused with Christmas street in Taylorsville, the Sugarhouse Christmas street definitely lives up to it's name and reputation. The actual name of the street is called Glen Arbor Street, and the light display starts on the intersection of 1500 E and 1735 S, you can get more detailed directions here. Once you start on the road, a banner reading "Christmas Street" in cheerful red and green lights welcomes you to it's holiday homes. For more than 60 years the neighborhood has collaborated to bring some very fun light displays including penguins, reindeer, dinosaurs and even a dragon!
3. Christmas in Color
Experience a light show that will immerse you into a world of color and creativity, all from the comfort of your car! Christmas in Color is an impressive display of over 1.5 million lights spread over acres of drivable pathways and tunnels. The show is synchronized to Holiday music so each twinkling light is paired with a cheerful tune, guaranteed to stick those holiday songs in your head all December long.
Christmas in Color has two locations in Utah, one in Provo and one in South Jordan.
4. Frosty's Wonderland
In the heart of the avenues lies a light show so bright it is visible from space! On 805 E and 18th Avenue in Salt Lake City, Frosty's Wonderland is hard to miss. This is a private residency so walking around the display isn't allowed, but the man who creates it all is always so nice and even gives out candy if you catch him on the right day! The amount of effort and energy that goes into this display is so obvious, and getting to meet the master behind the beauty makes the experience that much more memorable.
5. Luminaria 
Making it's return from last years display, Luminaria at Thanksgiving Point offers a unique display of lights taking up a mile of walkable pathways. Complete with nativity scenes, glowing lanterns, fire pits, s'mores and a 120 foot lit up Christmas tree, Luminaria will entertain you for hours. Open until Christmas Eve, the light show starts at 5pm and goes until 9pm each night Monday through Saturday.
6. Spanish Fork Festival of Lights
Marking their 25th year, the Festival of Lights in Spanish Fork is a twinkling display of over 3 million lights. From the warmth of your car you can see impressive Christmas displays, and uniquely themed light shows, all coordinated with festive music of course. Starting at just $8 a car, this festival is sure to get you in the holiday spirit!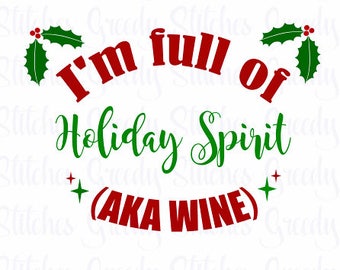 So now that you know of the best light shows in town, bundle up and spend some time in the chilly Salty City with some loved ones. Pile in the car and go for a drive or hang out with some animals while you get your festivities on. Happy holidays everyone!