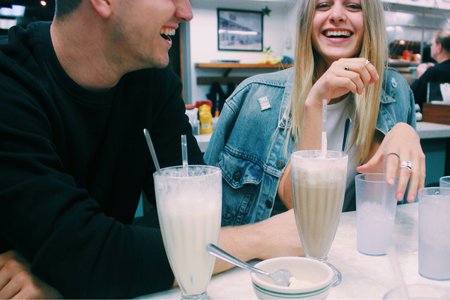 Anna Schultz / Her Campus
Affordable Valentine's Day Date Ideas
Valentine's Day is quickly approaching along with all the stress and anxiety it brings with it. Whether you have been in a relationship for a long time or are just seeing someone casually, there is always pressure to have the perfect day on February 14th. Sometimes it can get expensive, and I know most of us cannot afford a five course meal at a steakhouse followed by expensive gifts. Luckily, I've compiled a list of some free and cheap date ideas for you to do with your significant other this Valentine's Day. 
Movie Marathon 
If you're looking for a more laid-back and stress free Valentine's Day date, a movie marathon is a great idea. I know this one is a classic, cheap date idea, but there are definitely things you could do to make it more special. Setting up a pillow fort in front of the TV or computer together would really take the night to the next level. Also, taking a quick trip to the store and loading up on snacks is always a good move for the night. Additionally, you could set a theme for the night like old movies or superhero movies to keep things fun!
Go for a Hike or Walk 
This is more of a daytime idea than a nighttime date, but it's still a great idea. Taking a hike or going on a long walk can be so fun and you get to explore your surroundings. You get to spend one-on-one time with your significant other while also getting your exercise done for the day. Did I also mention it's free?! It's a win-win situation for everyone. 
Paint or Draw Together 
I know it might sound intimidating if you aren't the most artistic person ever, but painting together can be so fun. You can get a little messy and really let your creativity fly. Additionally, you don't have to give each other gifts — you can just paint a picture for each other! It takes the stress away from getting the "perfect" gift and lets you just spend time together instead of putting pressure on yourself. 
Go to an Arcade and Share a Milkshake 
This is a cheaper alternative to going on a fancy dinner or paying for some expensive show. You can have yourselves a classic old movie date moment, have fun at an arcade, and grab a milkshake afterward. It's cliche, but it's a fun thing to do together at only a little cost. 
Go Stargazing 
I know it might still be a little cold out, but it's nothing that a couple of jackets and blankets can't fix. Just going to a park or an open field to look at the stars can be super romantic. It's a really cheap yet thoughtful way to spend your Valentine's Day.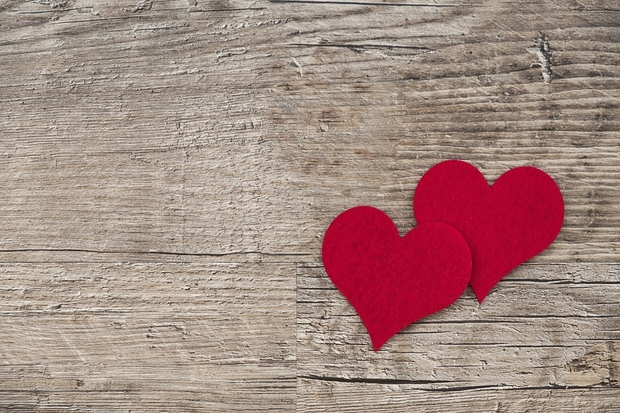 I hope these ideas gave you a little inspiration to keep your Valentine's Day romantic and affordable.