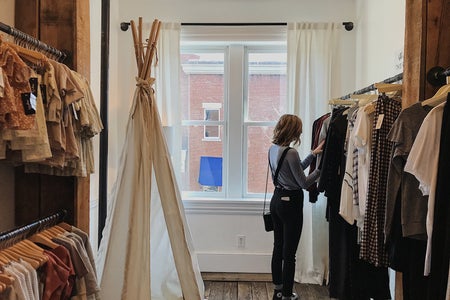 8 Professional Attire Essentials In My Closet
Nearing graduation prompts you to do a lot of things—like check your class progress, review your resume and apply for jobs. But once you get the job, it's important to make sure you are dressed appropriately. There are wardrobe staples that everyone should have regardless of the job. There are also pieces you should invest in and others you can save on. If you are unsure about what type of attire is appropriate for your job, check out this article. Read on to learn what pieces to splurge and skimp on!
1. Jean Jacket: Skimp
Next to a good pair of skinny jeans, my second love is jean jackets! Whether you're opting for a more casual look with flats or rocking a defined outfit with heels, medium to dark wash jean jackets should be a go-to item. But, as much as I love them, I never buy them new. Jean jackets can be very pricey, easily costing $50+, so to save money without sacrificing quality I find these second hand. Jean jackets can last a while since they aren't typically worn year-round so you can usually find next-to-new ones at your local thrift store or garage sale for a fraction of their original cost. Here's a great medium wash jean jacket I found at Uptown Cheapskate. Since this store buys trendy items and gives you store credit or cash for them, I didn't have to pay anything out of pocket for it!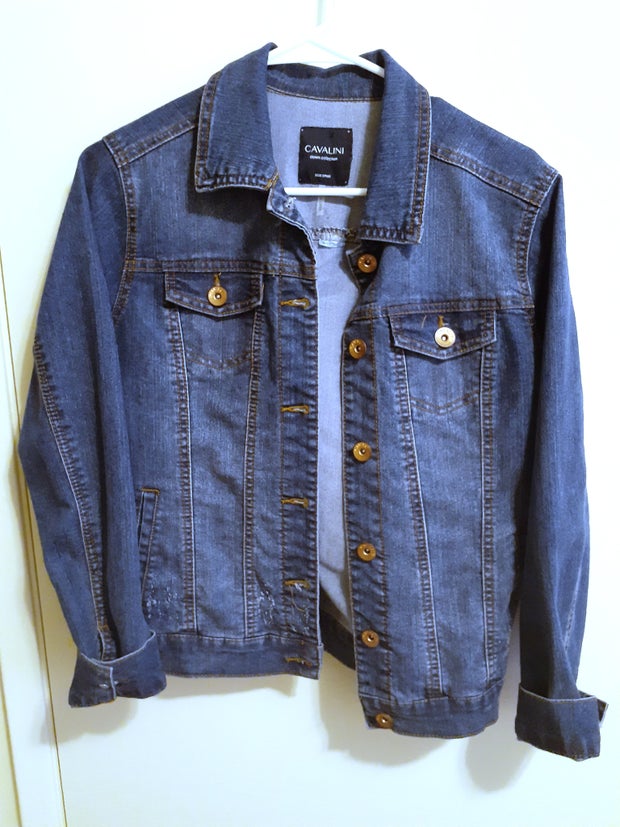 Marissa Armitstead
2. High-Rise Pixie Pants: Splurge
I love to save whenever possible, but I highly recommend investing in at least one good pair of black slacks that you absolutely love. You want these to fit well and will need to hold up to all of the wear and tear possible since they are so versatile. Investing in a new pair is totally worth it. I found these cute high-waisted pixie pants at Old Navy for around $35. They feel like comfy leggings but are professional enough for work!
3. Sweater: Skimp
Everyone needs a trusty sweater for the winter, and the good news is you can find these at second hand shops for cheap. I find most of my sweaters at thrift stores since they can easily cost $20-$50 new. Here's an adorable sweater I found at Uptown Cheapskate: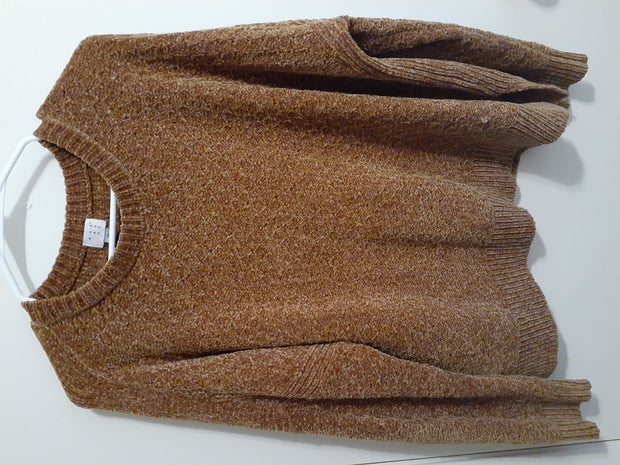 Marissa Armitstead
4. Classic White Button Up: Splurge
This item is a no-brainer, with good reason. Button ups go with so much and can be dressed up or down for many occasions. In my opinion, most clothing that is white is worth buying new to avoid previosu stains. I invested in a relaxed white button up shirt from Old Navy for $15. If you are looking for some colored button ups, I'd suggest searching your local thrift shop since these tend to be in good quality still and very cheap!
5. Jeans: Splurge (if needed)
Normally I'd say getting jeans new is a great policy because usually people wear them until they can't anymore. I highly recommend buying jeans with darker washes new since they tend to fade color quickly. I found black high-rise jeans at Zara for around $40 and ABSOLUTELY love the fit and cut. But, on occasion you can find jeans in amazing condition for much lower. I found a light-wash JCrew highrise pair of jeans for only $6 in great condition.
6. Blouse: Splurge
Having a staple blouse that is a neutral color is a must for work. I found a black and white blouse at H&M for $15 a piece that I love. These can be dressed up with a skirt or slacks or down with a pair of skinny jeans. Make sure that if the blouse is see-through you wear an appropriate tank or tee underneath. Here's the link to the ones I chose.
7. LBD: Skimp
A knee-lengthened black dress is always a safe bet for work. They are classy and work year round. I am usually able to find these at decent prices since they are such a popular staple. I found this Ann Taylor dress at a thrift store for only $6 that's still in good shape without snags or stains. I also bought a more form-fitting dress as Ross that was only $10.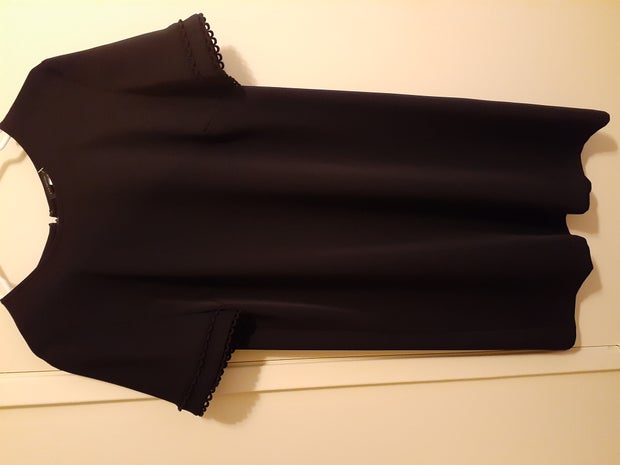 Marissa Armitstead
8. Shoes: Splurge (if needed)
Investing in a comfortable pair of shoes with good soles can save you a world of trouble at work. I found a plain black boot on Amazon for around $30 that is great for colder and wetter weather. Some other popular choices for office footwear include classic black heels (that you can last eight hours in), neutral colored flats, and loafers. 
As you begin or continue your search for professional attire, remember that finding your own unique style is important for feeling confident. The basics I've covered here are only a start and can be adapted to fit your personal needs and work dress code. Happy shopping!