5 Fall Films You Can't Miss
Everyone's favorite date is the movies! Whether it's with your significant other, your best group of friends, or even family there's an option for everyone. Not to mention it's an easy excuse to overdose on candies and popcorn. Below are the MUST SEE fall films this 2018!
A Simple Favor-September 14th
Anna Kendrick, and Blake Lively join forces in a dramatic crime thriller where Emily (Lively) disappears out of thin air, and her closest friend Stephanie (Kendrick) searches for her. This film contains plenty of shocking twists that will keep you wondering until the very last minute!
First Man-October 12th
Who doesn't have the biggest heart eyes for Ryan Gosling?! Check him out in First Man where he plays Neil Armstrong, the first man to the moon. This is predicted to be one of the most captivating films of the year.
Serenity-October 19th
A romance film with a twist…Anne Hathaway plays a housewife who is beaten by her ex husband. She gives a plea to fisherman Matthew Mc Conaughey to murder her abusive ex. Two great actors and a plot that will keep you on the edge of your seats makes this a must-see. 
Halloween-October 19th
A horror film for your liking, just before the holidays! Michael Meyers strikes again in this film as he continues his murderous rampage--which makes it a perfect horror movie to snuggle up to next to your significant other.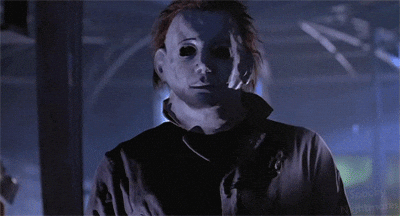 Widows-November 16th
A versatile film to either see with your mom, or a group of girlfriends. Stars such as Steve McQueen will captivate your attention on a film about four women who group up to find  the men who killed their con-artist husbands!
Creed 2-November 21
The second installment of the film many have waited for. Michael B. Jordan strikes again with role as Adonis Creed, who takes the ring against Victor Drago. Fans have been anticipatively waiting for this release so grab your tickets!
Be sure to hit the theaters this fall to catch these soon-to-be blockbusters!