From shopping on Fifth Avenue to eyeing the massive Christmas displays scattered throughout the streets, the Big Apple is a stunning city, especially during the winter months. Famous for its appearances in movies, like Home Alone 2: Lost in New York or Serendipity, New York City is one of the most magical places during the holiday season. It is an eclectic mix of old and new, accompanied by a rich history. No matter what time of the year, there is always something to do. Here are three things that I enjoyed doing on my trip there.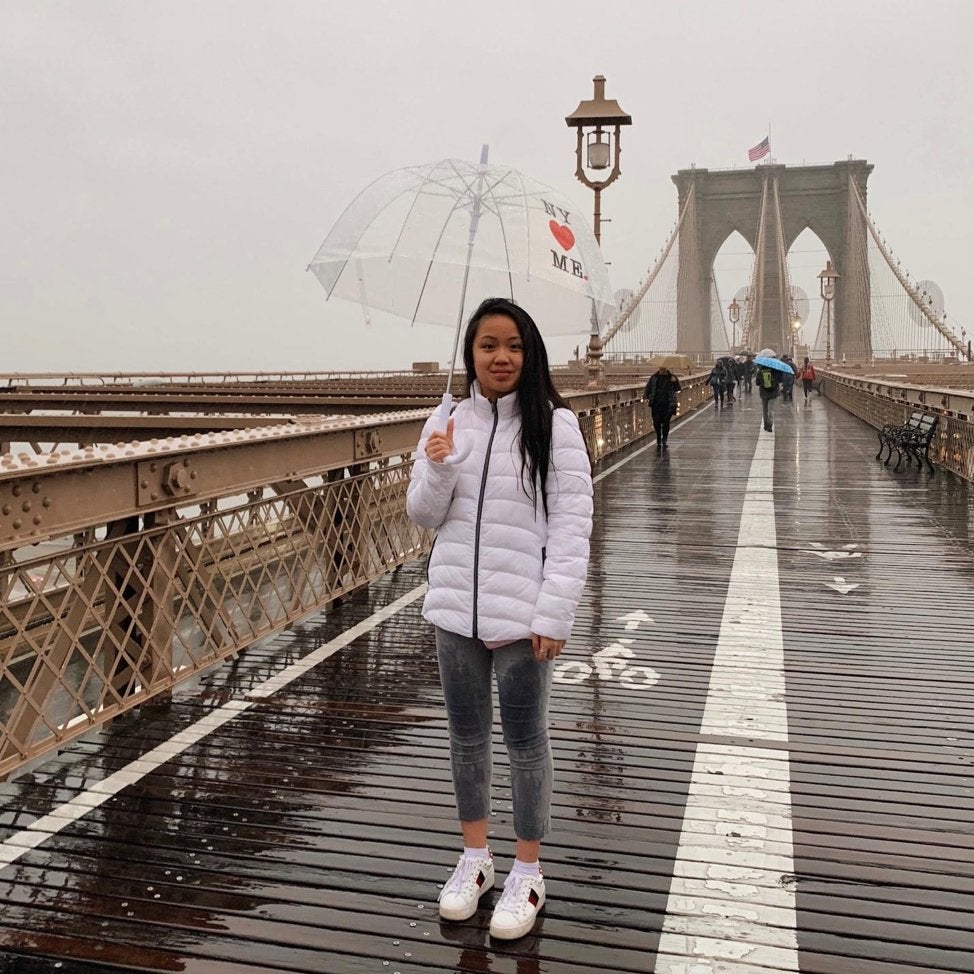 Strolling through SoHo

Allegra Vallina

SoHo is a shopping paradise located in the lower part of Manhattan. Home to various stores and restaurants, it is an area that both tourists and locals enjoy. Whether it be Urban Outfitters or Saint Laurent, there are multitudes of retailers that call this trendy neighborhood home.

In addition to these stylish hotspots, SoHo is close to Chinatown and Little Italy. Small bakeries are scattered throughout the sector, and with them comes servings of delicious goods that can only be found in a city as diverse and unique as New York. I recommend Cha-Cha Matcha, La Mercerie and Balthazar.

The Guggenheim

Allegra Vallina

It may come as a surprise that this odd, twisted building is in fact, an art museum. Hosting multitudes of art from different time periods, this museum makes these works accessible to the public through exhibitions. Once inside, visitors can view masterpieces by following the circular structure as it spirals upwards. Other than this one, there are various other wonderful museums around the city, like the classic Metropolitan Museum, the New Museum and the Museum of Modern Art.

Nature amongst concrete

Allegra Vallina

Many Floridians claim to have never seen snow. There is no better place to see it other than in Central Park, which is located at the center of everything. A small patch of nature amongst towering skyscrapers, it is full of fun things to do, whether it be visiting the zoo, ice skating or simply taking in the scenery.

It may be too cold for a picnic on the Great Lawn, but the weather is perfect for sipping a warm latte from Sant Ambroeus and admiring the skyline. Another one of my picks of interesting place to visit is The High Line, a park with a combination of greenery growing alongside human-built structures.
Nothing beats winter in a place as iconic as New York. If you ever thought about visiting, there's no doubt in my mind you will have as magical of a time as I did.