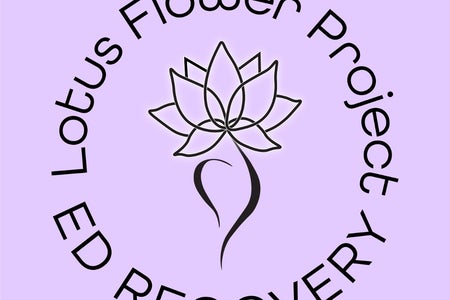 Lotus Flower Project: Eating Disorder Recovery
The Club that Helped Heal Me
When I transferred to USF, a friend of mine made me aware of a club called "Project HEAL — USF." This was a chapter of the national organization Project HEAL, and it was a group that brought awareness to eating disorders, raised money for the national organization, and provided a space for those who needed support in their ED recovery. As someone who had just been diagnosed with atypical anorexia, I took the initiative to get involved in hopes of finding support from others who were going through the same things I was. Little did I know that two years after joining as a member, I would be serving my second semester as vice-president of the organization now known as Lotus Flower Project: Eating Disorder Recovery.
So why "Lotus Flower Project" for the name of the organization? A lotus flower is a flower that grows in the mud, and I mean deep in the mud, and away from the sun. However, as it pushes through the growth process and eventually blooms, it becomes a beautiful flower above the water and mud. In many Eastern religions, this flower is a symbol of purity, rebirth, enlightenment, and self-regeneration. The Lotus Flower Project uses this flower as a symbol for what those of us in recovery are capable of: we can bloom and grow despite the "mud" and struggles that we have in our lives. For us, the flower is a symbol of what it means to go through eating disorder recovery and acts as a symbol of hope for us and our members. 
Those of us on the executive board want Lotus Flower Project meetings to be a space where everyone and anyone feels welcome, supported, and advocated for. While we do have a main focus on eating disorders, LFP brings awareness to all mental health struggles and wants to hold an environment where regardless of what you're going through, you can feel supported and find hope from others in the club. We do this through the hosting of different events such as body-positive workshops, self-love nights, yoga nights, educational discussions, and even art therapy. We even have a tradition of making Valentine's Day cards for a local treatment center in Tampa to help remind them just how beautiful and worthy of recovery they are! A line from our organization sums up LFP best: "We aim to provide support to people in eating disorder recovery, those who know someone with an ED, or those who just want a positive and supporting environment at USF in their journeys to holistic wellness."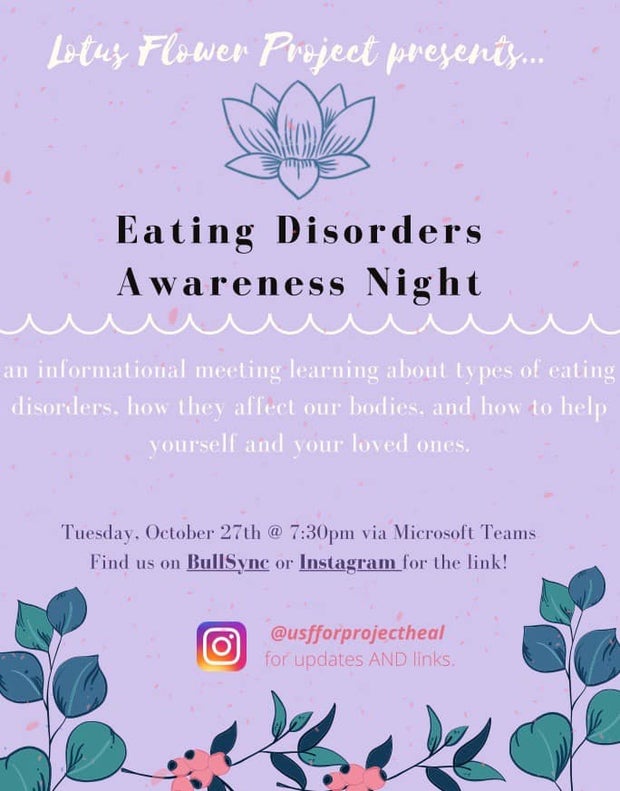 Lotus Flower Project: Eating Disorder Recovery
Now, besides being on the executive board, what has Lotus Flower Project done for me? When I first joined, I was just starting recovery and was starting intensive outpatient in Tampa. I was terrified to be completely honest with you. Everything that my eating disorder told me, everything that diet culture had taught me and the beliefs I had about food and my body were being challenged. That being said, when I would say to those in my life, "Hey, even the thought of eating this food terrifies me," they didn't get it. I didn't expect them to "get it" perse, but it was hard not having that empathy or support that I desperately needed. Eating disorders thrive in secrecy, and that's what it felt like sometimes when I couldn't find that person to connect with. However, I was able to find that community of understanding and support within Lotus Flower Project (at the time, still Project Heal - USF). These were people who had battled the same thoughts as me, had the same fears about food and body, yet had gone through a journey of understanding their body's needs and wants, and learning to completely reshape how they saw food and their bodies.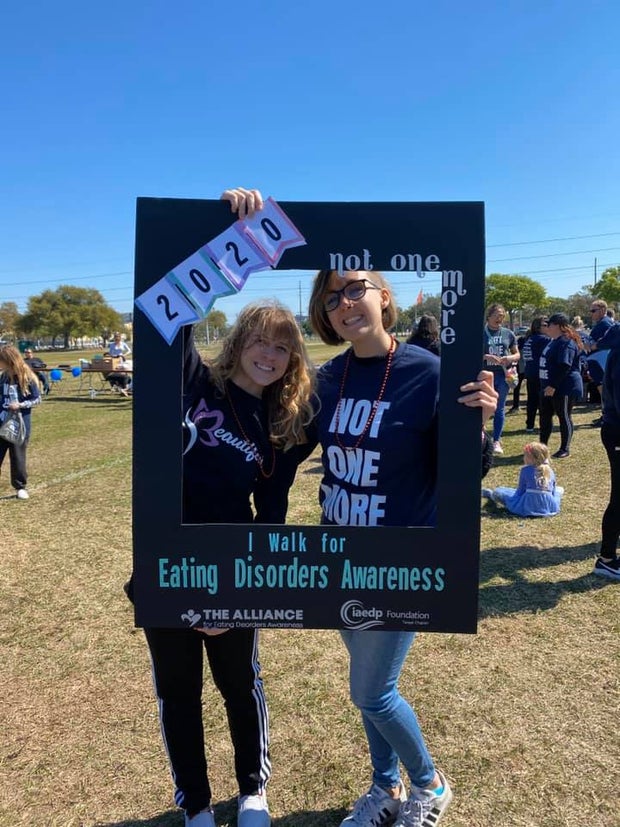 Original photo by Nicole Coppage
As I became a more active member and eventually on the executive board, I was still going through recovery. There were still some really hard days where I didn't know if I was making the right choice or felt like giving up, but I knew I had people cheering me on who had had the same exact feelings at one point. If I felt guilt after challenging a food fear, I could text one of them and they could help me separate the irrational from the rational. If my eating disorder voice was really loud, they could help me to distract myself or check back in with my wise mind and what I knew to be true for Nicole. We even went to an eating disorder awareness walk together, and I don't know if I could have made it through the event had I not been with the girls from the organization. Through every rough patch, eating disorder or otherwise, the members of Lotus Flower Project have been there to cheer me on and remind me what I'm capable of. Not just that, but I could cheer on and support those who were struggling or needed extra encouragement as well, as I moved further along in my journey.
I graduate in May, and that means no longer being on the executive board of this amazing organization. This is an organization that hosted art therapy nights during finals so we could all just check out for the night and practice self-care. An organization that held a NEDA Week (National Eating Disorder Awareness Week) informational symposium that helped to educate people from all over USF about eating disorders, their effects, and how to find recovery. An organization that held a body positivity workshop to remind everyone in attendance that they are more than just a body or a number on a scale. Even being on the executive board, I learn so much from every event that we host and every conversation that we have. I have never had such a safe and welcoming space to find support in my struggles but also people to love on me during my highs. I can't wait to see what the future holds for Lotus Flower Project because I know they are nowhere near done helping those at USF and bringing awareness to the joys of eating disorder recovery.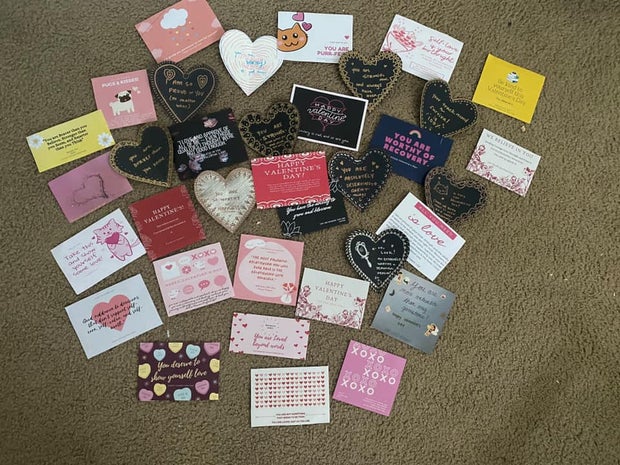 Original photo by Nicole Coppage That being said, we don't care about your gender, your race, your time in recovery, or if you're just looking for a group of friends to love and support you. Everyone is welcome here.
Instagram: @usflotusflower Bullsync: Lotus Flower Project: Eating Disorder Recovery