Latinx artists' impact on the music industry is undeniable. From Bad Bunny being named the world's biggest pop star by Bloomberg, to the flurry of artists who primarily sing in Spanish dominating the charts—we're living through the most recent Latin Boom. 
Reggaeton stands chief among the genres that have flooded airwaves and Spotify playlists during the past years. This shift in the public interest has also led to many non-Latinx artists incorporating beats, instruments and musical conventions in mainstream productions. 
What some people might not know is that Latin music is heavily influenced by African music. Black artists in Puerto Rico were pioneers in establishing the quintessential basis of what makes Afro-Caribbean music so popular. In honor of those trailblazers within their respective genres, here's a list featuring some of the most influential Black artists who defined Puerto Rican music.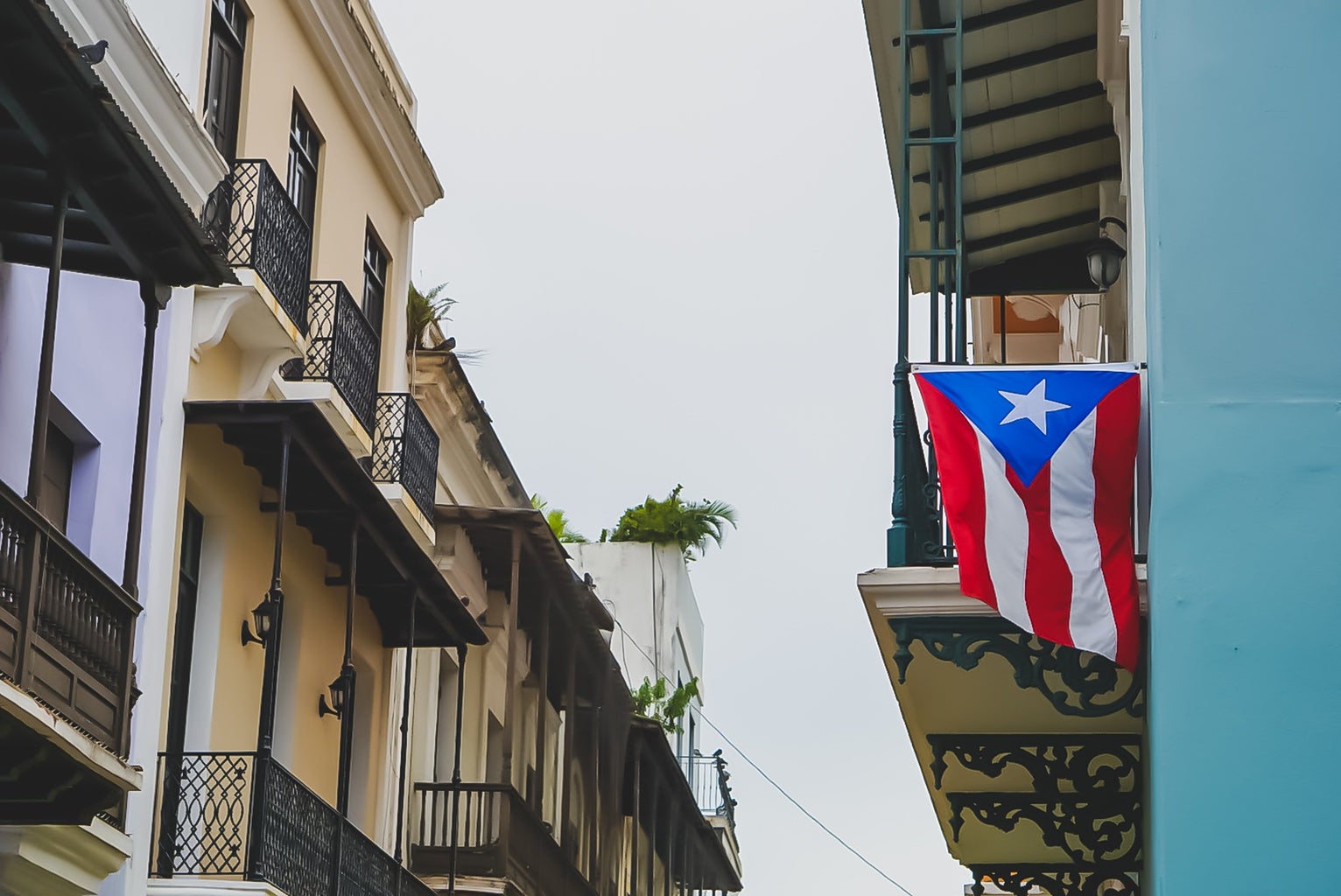 Rafael Cepeda Atiles

Rafael Cepeda Atiles was one of the key figures in propelling bomba and plena—two traditional, percussion-driven musical genres—as centerpieces of Puerto Rican culture. He composed over 500 pieces during his lifetime and spearheaded several bomba ensembles. These works garnered him a substantial amount of fame and recognition, which led him to perform on a variety of radio transmissions, TV programs, and even at the most prestigious hotel lobbies of the era. As a Black man, he broke barriers in the entertainment and cultural management industries during the 1940s and 50s. 

Cepeda also has a school named after him in Santurce, and in 1983, he was awarded a National Heritage Fellowship from the National Endowment for the Arts in Washington, DC. This award is considered to be the United States government's highest honor in the folk and traditional arts. To honor his legacy, his sons created the Cultural Folkloric Foundation Rafael Cepeda and the Puerto Rican Institute of Culture created an annual bomba festival under his name. 

Rafael Hernández Marín

Rafael Hernández Marín is one of the most prolific composers in the Island's history. Many of his songs remain staples of the Puerto Rican songbook, such as "Lamento Borincano", "Preciosa", ''El Cumbanchero", and many, many more. He began properly composing in the 1920s, and played with famous composer Pedro Flores in a trio called Trío Borincano'. 

Among his achievements, he was personally invited to join the Orchestra Europe when he was enlisted to serve in the First World War; traveled all over the US and Latin America with the quartet Cuarteto Victoria, where renowned Puerto Rican artist Myrta Silva sang as well; directed an orchestra and composed musical scores for Mexican movies; and served as conductor for an orchestra featured on the Puerto Rican government's radio station, WIPR Radio.

Many public buildings, streets and even an airport are all named after Hernández. His legacy lives on in the songs that artists inevitably come back to as a staple of boricua culture. 

Luny Tunes

Francisco Saldaña and Víctor Cabrera formed the production group Luny Tunes, well-known for producing many of the most popular reggaeton hits back when the genre hadn't yet hit the mainstream. The contributions of these two Black, Dominican-born men defined the reggaeton sound during the 2000s and propelled it to eventual greatness. 

Some of Luny Tunes' hits are Tito El Bambino's "Caile", Daddy Yankee's "Gasolina", Wisin & Yandel's "Rakata", and Don Omar's "Dale Don Dale". Their complete production discography includes hundreds of songs performed by the most notorious rappers in Puerto Rico. 

They've also been honored by the Latin Billboard Awards, the Reggaeton People's Choice Awards, the Latin Grammys, the Lo Nuestro Awards, and the BMI Latin Awards. 

Tite Curet Alonso

Curet was a famous composer whose catalogue includes over 2,000 boleros, romantic ballads, and salsa songs. At 15, he wrote his very first song, while he was friends with eventual key figures in the music industry: Rafael Cortijo, Ismael Rivera and Daniel Santos.

During his time as a journalist for the New York journal "La Prensa", he composed songs and submitted them to myriad artists. One of the first artists he was able to compose for was the famous Cuban singer La Lupe. As a lyricist, he sought out to write about social issues that concerned Black and poor folk.

Although the list of artists who sung his compositions is very long, some of the most famous were Cheo Feliciano, Celia Cruz, La Lupe, Willie Colón, Tito Rodríguez, Héctor Lavoe, Tony Croatto, Tito Puente, Ismael Miranda, Bobby Valentin, Andy Montañez, Frankie Ruiz, Rubén Blades and the boy band Menudo. 

Rafael Cortijo

A musician, orchestra conductor and composer, Cortijo contributed immensely to the mainstream success of salsa, plena and bomba music. His music was completely inspired by Afro-Caribbean rhythms and performed most famously in his group Cortijo y Su Combo. This orchestra would eventually lead to the origin of Puerto Rico's El Gran Combo, the most famous Puerto Rican salsa orchestra in the world9

By incorporating the African-inspired percussion and dance into his orchestra, Cortijo honored his Black heritage and innovated within the salsa genre. To this day, most salsa groups still perform standing up, as Cortijo did, rather than sitting down.

Ruth Fernández

Known as "El alma de Puerto Rico hecho canción" (Puerto Rico's soul made into a song, in English), Ruth Fernández dedicated a good portion of her life to breaking down barriers within the music industry. After signing with Columbia Records in 1941, she debuted in New York with a performance that set her up for inevitable success. 

Among her first-time achievements, Fernández participated in Puerto Rico's first televised music show, was the first Puerto Rican woman to perform popular music at the Metropolitan Opera House in New York City, and was the first woman to sing with a Puerto Rican orchestra. She also performed at New York's Carnegie Hall and toured all over the world, receiving rave reviews from critics. 

Ruth Fernández was honored with medals from Panama and Venezuela's government, as well as a national day in Puerto Rico, NYC and Los Angeles. She's also been named as one of the three Latin American artists that contributed to unifying the continent. Fernández was elected for the Puerto Rican Senate in 1972 and was celebrated for legislating in favor of the arts during her term. 

Ivy Queen

Also known as "The Queen of Reggaeton", among her many nicknames, Ivy Queen is the trailblazer for women in rapping in Spanish. She was part of the emerging reggaeton movement and sought to write about topics that weren't really discussed at the time within the genre—such as social injustices, female empowerment, and class struggles. 

Queen remained firm in her art when senator Velda González de Modestti wanted to criminalize reggaeton, a then-emerging genre birthed from poor, marginalized (and mostly Black) youths who rapped about poverty, sexual liberation, class struggles, and justice. She was willing to take the heat for being a Black female artist in a male-dominated industry. 

With the success of her iconic feminist anthem "Quiero Bailar", she contributed to propelling reggaeton into the mainstream. Throughout her career, she's been dedicated in supporting other female rappers to pursue their dreams, and she's served as an inspiration for both male and female contemporary artists, such as Jowell & Randy, Farina, Natti Natasha, Bad Bunny, BIA, and Cardi B.

Without Queen's contributions, the world would be lacking in empowered urban female artists. She's also a feminist icon, but you can read more about that here. 
Without these artists, Puerto Rican music and culture would not be half of what we love and celebrate today. During Black History Month, recognize the legacy of these and many other Black citizens who've enriched our culture and lives despite the struggles they've faced due to systemic racism and disenfranchisement.