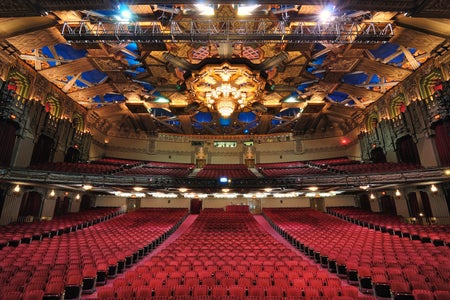 Why Zendaya Winning an Emmy is Important
Whenever I am asked who my favorite actress is, my answer is always going to be Zendaya Coleman. I have been watching Zendaya perform on my tv screen ever since the first episode of Shake It Up aired on Disney Channel. Her portrayal of the character Rocky Blue inspired me to become a better dancer because I wanted to be just like her. I have watched everything she has starred in on the channel including KC Undercover, Frenemies, and Zapped. Zendaya also stars in The Greatest Showman, Spider-Man: Homecoming, Spider-Man: Far From Home, and she is set to appear in the upcoming movie Dune with actor Timothée Chalamet.  
My favorite project Zendaya has ever starred in has to be in HBO's Euphoria. In Euphoria, Zendaya appears as a young girl named Rue Bennett. The show centers around Rue, who is a drug addict trying to navigate her way through high school and trying her best to stay clean. In my opinion, this is one of Zendaya's best roles yet. Her acting in Euphoria portrays how wide her acting range can get. Her performance in this show is astonishing to me. If you have not seen it yet, I encourage you to watch it right now.
On September 20, 2020, Zendaya won her first Emmy Award for Outstanding Lead Actress in a Drama Series for her character Rue in HBO's Euphoria at just 24 years old. In her category were five other amazing women such as Laura Linney, Judie Comer, Olivia Colman, Sandra Oh, and Jennifer Aniston. This win is important because she has made Emmy Awards history for being the youngest winner ever for Outstanding Lead Actress in a Drama Series. Zendaya's win gives me so much hope for my generation. I love seeing young people around my age receive awards for doing what they love and enjoy. Her winning this award makes me feel like I can achieve anything if I work hard enough for it.
If it was up to me to decide who got an Emmy Award, Zendaya would have received this one a long time ago. Her sensitive, heartbreaking, and passionate portrayal of Rue in Euphoria deserves this award so much. Zendaya's acting in the series shows how emotionally raw and honest she can get while playing her characters. Her performance in this series has left me and so many others wondering what is she going to do next?   
Zendaya was surrounded by praise by her family when her name was announced for the award. Seeing her family cheer for her when she won and hearing her speech put a huge smile on my face and left me with tears in my eyes. Even seeing the immense amount of praise she was receiving on Twitter and Instagram by her co-stars, friends, and fans made me so happy. Zendaya, I cannot stress this enough, deserves this award so much. I am so proud of all the amazing hard work she has done over the years. I feel like I have grown up with her by watching her transition into more serious and adult acting roles. She will always be a great role model and inspiration to me. Keep up the marvelous work Zendaya!