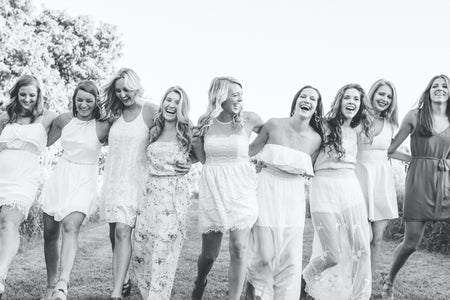 Cassie Howard / Her Campus
How Joining a Sorority Changed My Life
Last week was my university's (virtual) sorority recruitment and as I was talking to all the girls interested in my sorority, Phi Sigma Sigma, it got me thinking about how much being in a sorority really means to me and how it has shaped me into the person I am today. This time last fall, only one short year ago, I was the one going through sorority recruitment, unsure of what would happen or where I would end up. I remember feeling nervous, excited, scared, intimidated, and everything in between that week in September. Fast forward to today, and I can confidently say that joining a sorority was the best decision of my life. Here's why:
1. It pushed me out of my comfort zone.
Growing up, I never pictured myself joining a sorority. It seemed way too intimidating and scary - simply not for me. I had all these misconceptions about what sororities were like, but when I actually got to college, I realized just how untrue all the stereotypes surrounding sororities are. I decided to go through sorority recruitment my sophomore year on a whim to challenge myself and to try something new, which I think everyone should do once in a while.
Giphy
2. It makes me feel part of something way bigger than me.
Joining a sorority doesn't mean that all you do is have fun and party (although that is part of it, not gonna lie). When you join a chapter at your university and enter into Greek life, you're also automatically involved and affiliated with whatever national philanthropy your sorority represents. Philanthropies can include Make a WIsh, Autism Speaks, Kids in Need Foundation, etc. Being part of a sorority also automatically connects you to every single other woman who has ever been in the same sorority as you. As cheesy as it sounds, you're sisters with all of them.
Giphy
3. It made me more confident and find who I am.
Since joining Phi Sigma Sigma, I would say that I have become an incredibly confident person, more sure of myself than ever before. Every single girl I've met in my sorority is so uplifting and exudes such a confidence and positivity that I can't help but feel motivated to emulate. Everyone is completely free to be themselves and is encouraged to show off their unique personalities. Because of these reasons, I've become a much more self-assured version of myself - someone who knows who they are and doesn't care what anyone else thinks.
Giphy
4. It led me to my best friends.
The biggest reason why joining a sorority was the best decision of my life is because it guided me straight to my best friends. When I first joined, I was scared I wouldn't find my "people", which everyone in Greek life always promises you will happen. But, it did. I can say with 100% certainty that the friends I've made from joining Phi Sigma Sigma are like real sisters to me now and will be bridesmaids at my wedding one day. It's scary to think about what I would be doing or where I would be without my sorority. It's impacted my life in such a positive way and I wouldn't want it any other way.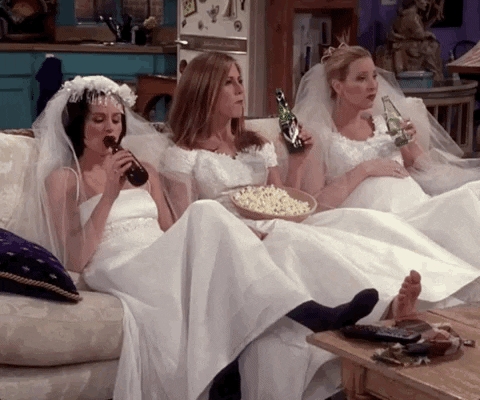 Warner Bros. Television