5 Underrated Halloween Movies
Just because one of my favorite times of the year (Halloween!) has come and gone, doesn't mean I cannot watch Halloween movies whenever I feel like it. I spend a lot if not most of my time watching Freeform's 31 Nights of Halloween during Oct. However, when their schedule includes a lot of classic repeats like "Hocus Pocus," "The Adams Family" movies and "The Nightmare Before Christmas" I need to shake it up.
And, watching Halloween movies past Oct. it gets easier to shake things up and watch the really good ones. So whether you only watch Halloween movies in Oct. or you're like me and watch them whenever you want, I am here to help shake up the lineup on some severely underrated Halloween movies to watch.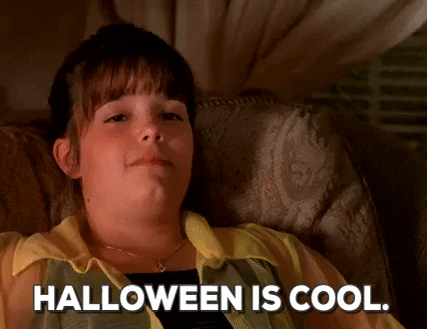 The Walt Disney Company / Giphy
1.

"Mostly Ghostly" (2008)

An oldie, but a goodie. This kid-friendly Halloween themed movie came out in 2008 and I think my sister and I have watched it over 100 times. Based on one of R.L. Stines's classic stories, this movie follows 11-year-old Max after he discovers two ghost siblings as he tries to help them solve the mystery of their death.

2.

"Frankenweenie" (2012)

Another kid-friendly Halloween movie, can you tell I am a 22-year-old adult? This movie is by one of my favorite film directors, who knows Halloween and spooky things best, Tim Burton. Frankwenweenie tells the tale of Victor Frankenstein trying to bring his beloved dog back to life. It is full of big names like Martin Short, Catherine O'Hara, Winona Ryder and the like. If you are a fan of Tim Burton then this is the movie for you!

3.

"Sleepy Hollow" (1999)

Another Burton classic for you to watch in horror and delight. This movie retells the classic spooky tale of the headless horsemen as he rains terror on a 1799 New England countryside village and only the likes of Johnny Depp's character Ichabod Crane can solve this mystery. Sleepy Hollow is a great mix of romance, horror and fantasy to help get your fill of Halloween movies.

I will admit I only stumbled upon this movie this year, but nonetheless, I enjoyed finding this gem of a film. You will probably spot a few familiar faces in this cult-like feature film which stars Neve Campbell (Scream) and Skeet Ulrich (Riverdale). The Craft follows new girl and witch Sarah as she joins the ranks of a three witch coven made up of her fellow outcasted classmates. As time goes on the girls begin to cast spells against those who upset them.

5.

"The Haunted Mansion" (2003)

While you may be familiar with this Disney classic and its respective ride at Disney World, they do not show this movie nearly enough for what it deserves. After Eddie Murphy's character and his wife, played by Marsha Thomason, realize they have been neglecting their children due to their busy relator jobs they decide to take a family vacation. However, nothing quite goes to plan after they end up in a Haunted Mansion that Thomason's character has been offered to sell. Like many other filmes starring Murphy, this one is filled with just as many laughs and thankfully does not leave you awake at night wondering what that noise was.