22 Things I Learned by 22
I recently celebrated my 22nd birthday on February 6, 2019, and figured it would be fun and interesting to share 22 things I learned by 22 years old.
1. It's okay to cave into cravings
I can attest that eating junk food every once in a while isn't a bad thing, and in fact can reduce stress on your body and allow you to enjoy tasty food. Especially after a long night in the library, grabbing junk food with friends can be the best feeling in the world.
2. Cherish the time you have with loved ones
As a senior in college, I've learned that family and friends are super important in life and being able to stay present and soak up every moment with them is valuable, especially if you are one to leave your hometown after graduation.
3. Grades don't define you
Growing up, I strived to get all A's in school. I managed to earn A's and a few B's throughout my college career, but I must say, all the stress that went into my grades wasn't worth it. From time to time, my anxiety flared up, simply because I thought I might receive a B over an A for a course, and that just isn't healthy.
4. You get what you put into life
This is an important realization I had about a few years ago. Anything you do to secure your future, career, schoolwork, relationships, and overall life shows in how much effort you put into it.
5. Cartoons aren't just for kids
All through my childhood and even into my early twenties, I found that cartoons aren't just for kids. When you need a pick-me-up, Tom and Jerry, or even a classic Spongebob episode can really turn your day around.
6. Singing in the car is good for you
Friends + car ride with windows down+ signing as loud as you can to "A Thousand Miles"=good times.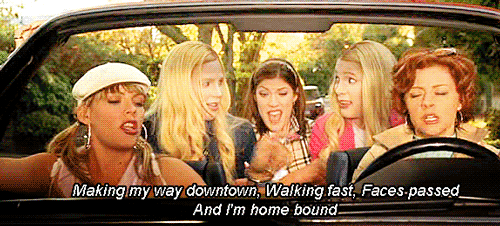 7. You don't have to be a chef, but you should really learn to cook a few solid meals
Grilled cheese was good for a little bit, but being able to cook real meals will come in handy in the long run.
8. It's okay to be anxious about the future
I get it, you might be stressed at this point in life. This transition period can be nerve wracking, but being okay where you are and enjoying the moment is a great perspective.
9. Don't let people walk over you
I always had a hard time with this, especially in my younger years. I was slower to react, afraid to stand up for myself. As I've grown older, I've realized no matter your age, nobody should be able to walk over you, even if it's a person with authority.
10. Be confident in who you are
Whoever you are and whatever you're into, be confident in yourself and you'll attract the right people.
11. Sleep affects your mood big time
Trust me on this one. Get good rest at and try to refrain from binging Youtube late at night.
12. Take care of your body
By 22 years old, I cannot stress this enough. Taking care of your body through exercise, eating healthy, meditation, personal hygiene routines, and overall loving yourself affects all parts of your life and can help reduce stress and keep you happy and healthy.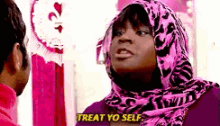 13. Drink enough water
Enough said!
14. Find a group of friends you can tell anything too
Sometimes life can get too stressful, or you just have something you NEED to tell someone. It's healthy to want to vent and let your thoughts run, especially if you can find a good friend or group of friends that you can trust with anything you throw at them.
15.  Capitalize on your strengths and talents
Find what you love to do in life, and chase that! Doing what you love in life can make finding a career much easier and keep you happy throughout life!
16. Make Goals
As someone who loves to plan, making goals for myself, both long and short term, have been incredibly beneficial to my life and where I am today. Set goals for yourself and work hard to get to where you want to go. Start small and gradually build off of those goals in order to achieve bigger and better things.
17. Plans don't always work out
Sometimes plans and goals may not work out the way you intended. Being able to bounce back and realize that life isn't perfect is the next step needed to take in order to try again and make things happen.
18. Dress up every once in a while
For me personally, if I dress up, I am more productive. I feel better about myself and therefore have a more happy-filled day.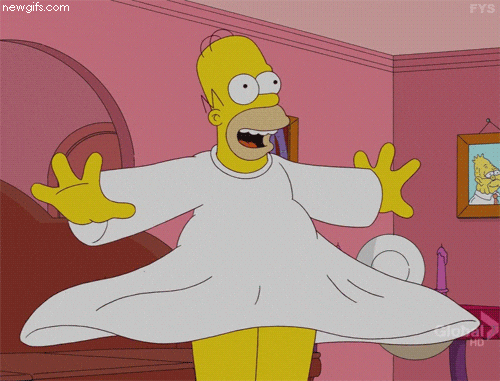 19. Say "I love you" more often
Of course, only say this if you're comfortable. But the more I remember to tell people I love them, the more I feel satisfied and happy with my relationships.
20. Enjoy the outdoors
This is probably my favorite thing I have learned by the age of 22. Being outside really relaxes me and centers myself again. Just being able to sit outside and soak up the sunshine is one of the best things life offers, and it's free!
21. Breathe
Take a deep breath and chill out.
22. Don't take life too seriously
Life can be serious at times, but overall, we are living and breathing and life is too short to not enjoy our time here.
I hope these insights help you to realize what I did by 22. 
-Tally Pavel