You'll Love Pantone's Signature Color for 2019
Good news everyone, 2019 is here! Before ringing in the new year, the Pantone Color Institute released its influential color for 2019.
You may be wondering, what exactly is the Pantone Color Institute? The Pantone Color Institue is a company that specializes in paint manufacturing. They also assist other businesses with their branding and marketing; specifically by using meaningful colors to appeal to their audience and customers. For example, they helped Tiffany & Co. coin their iconic blue color. Every winter, they use a team of highly selective specialists to find the best color for the upcoming year and "Living Coral" is reserved for 2019! Living Coral is said to help us find calmness and appreciation in our ever-changing environment. With all of the chaos that life brings us, Living Coral is sure to soften the mood.
The best way to enjoy 2019's signature color is to fully immerse yourself in it! This means wearing scarves, shoes, hats or socks that match this vibrant color or accenting with fun coral jewelry. You could even decorate your place with coral picture frames, throw pillows, rugs and wall art. Even using a Living Coral colored mixing bowl in the kitchen would bring fresh, positive vibes to your cooking! Ulta now sells a Living Coral colored nail polish and Marmot has Living Coral jackets, so there are plenty of ways to embrace this fabulous color.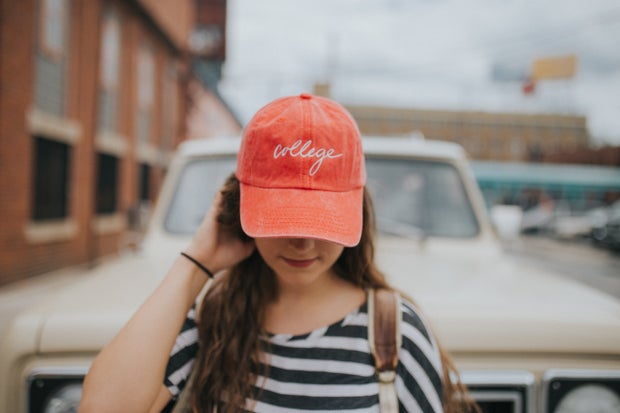 Arianna Tucker / Her Campus
Pantone has done an incredible job finding specific colors to help bring positive vibes to each new year. This trend has been going on since 2000 when their color "Cerulean" was introduced to the world. I highly recommend checking out previous years to see how they get their inspiration. I'm already excited to see which color is in store for 2020, it will be here before we know it!