I know, I know. "Vagina Monologues"? What? But you read that right. I recently was a part of the "2019 Vagina Monologues" that took place at UMKC. To say it was an experience would undermine all the feelings I felt going through this amazing event. But let me back up and explain this more thoroughly.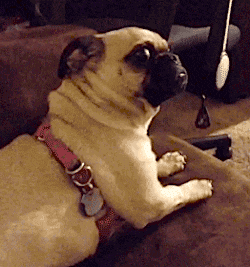 "The Vagina Monologues" is a play written by Eve Ensler and was first performed in 1996. It was written to raise awareness about women's issues and to end violence against women. More people have been contributing their stories to the monologues and it has now expanded quite a lot since 1996, with many performances occurring on Vagina Day, February 14, to support ending violence against women. I did not learn all this until I first heard of the monologues as a freshman in 2017.
I had seen a flier and out of curiosity searched it up. I watched some monologues online and was interested but I had no guts to be a part of it. Now if I say I suddenly had guts now, that is not true at all. In fact, it took three posters and five emails for me to sign up this semester. Why did I sign up? I mean, if something crosses paths with you that many times - it's God or the universe telling you to go for it - isn't it?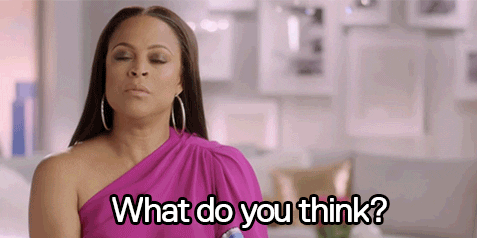 So yeah. I went and auditioned. About a third of me was all for it. How hard can this be, right collegiettes? I mean, I'm only gonna say vagina about a trillion times. It's just a body part. Right? No. It was terrifying for some insane reason. But then somewhere between auditioning and not really caring if I got the part - I left wanting the part. I left needing the part. I don't know why. All I know is that I walked out wanting to embrace this amazing idea of screaming about vaginas on a stage. And a week or so later I found out I got the part.
I was shook. You have no idea how surprised I was, yet the excitement of doing this for me - for other women - shook me to my core and it was all I wanted to do. To say that my mom was supportive is a ridiculous statement - truth be told the word vagina terrified her and the idea that her Muslim daughter would be saying it shook her to her core. I don't blame her. I didn't ever expect myself to be talking about vaginas in my sophomore year of college. But here I was, doing it.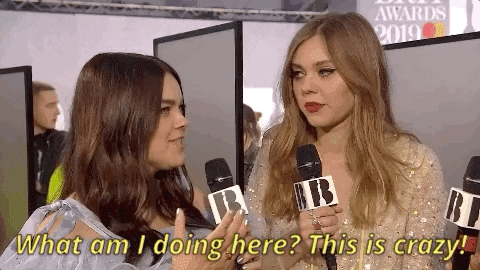 At first, It took me some time to be able to say vagina. I would stumble on the word and it took me so long to just relax and say the term.
But then after practicing, I realized how I had been taught how wrong it was that I couldn't say it. A word. This pushed me to go for it and learn to bravely say vagina. After I finally managed to say it, it felt like a huge stone was being lifted off of me.
I had no idea that a word could hold so much meaning to me as a woman.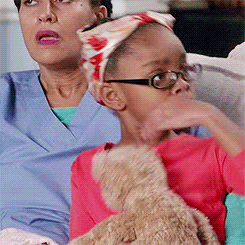 When the day finally came for the performances and I got to hear these beautiful monologues being said around me by my cast members, I was sent into a high I truly can't describe at all. I learned about women who liked hair on their vagina, women who loved other women, abuse and sex. It was like being awakened for the first time. But the true euphoria came when I stood on that stage & spoke my parts. I felt each of the lines hit parts of me deep inside and I felt alive.
It was like looking at myself for the first time. Like I was releasing a truth I had been holding in for years. My vagina was being given a chance to express itself and it was supercalifragilisticexpialidocious. The unity of the women, of my cast and our passion, it blew me away. I never felt the high I felt on those stages before.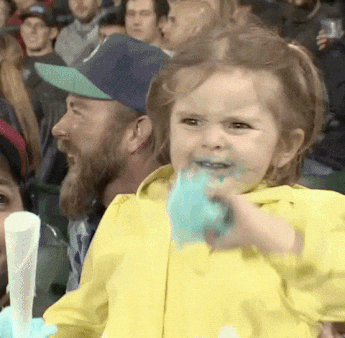 So would I do it again? YES. It was blissful and it allowed me to speak my truths through others. I highly recommend all my collegiettes to check out the vagina monologues and see if you want to perform. I had never done theater, but for this I was ready. Even if you feel you can not do it, just come to the show. I assure you, you will leave feeling a blissfulness nothing else can give you. WE are WOMEN. WE want to feel the power and urge and truly we are the only ones that can give it to ourselves.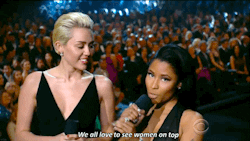 Go out there and scream your truths. Trust me, it might seem terrifying at first but it's totally worth it in the end. Sometimes we need to give our pain a microphone and the vagina monologues truly does give that to the women.