Underrated Youtubers You Should Check Out
Sometimes, we all need a study break. My go-to source for entertainment is Youtube. The platform has grown vastly over the years and more channels are becoming mainstream. Because of this, small channels are often looked over. Although they might not be as popular, I guarantee you will find enjoyable quality content on their channels. The following are my favorite underrated youtubers that you should check out: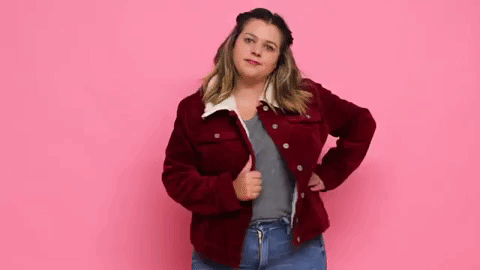 Sierra Schultzzie, whose channel is under the same name, provides fashion videos from a curvy girl's perspective. Every week, she gives her viewers advice on how they can feel confident in any outfit no matter their size. Unlike most try-on hauls on Youtube, Sierra brings her viewers into the dressing room and shows them what aspects she looks for in clothing to ensure a correct fit. Additionally, Sierra also runs a vlog channel, Sierra & Stephen IRL, where you can follow her adventures with her husband and two pups. For my curly-haired girls out there, Kyrah Stewart offers tips and tricks on how you can maintain your mane without breaking the bank. Some unique tips that Kyrah offers to her viewers, that most beauty/style gurus leave out, are how she incorporates glasses into her makeup looks and outfits. If you're looking to spice up your style or need some hair inspiration, Kyrah Stewart is your girl. Besides fashion and family vloggers, I also enjoy watching college youtubers. One of my favorite college youtubers is Michelle Reed. Michelle Reed is a senior at the King's College in NYC. In addition to sharing tips on how to stay motivated and organized throughout the semester, she gives insight on how students can incorporate a healthy lifestyle into their routine and how to manage their finances as a young adult.
4. Monica Church (Other Monica) You might have recognized Monica Church from her main channel (which is under her full name.) However, Monica created a second channel called "Other Monica." On this channel, Monica has a series called, "Millennial Life Crisis," which are videos that record her adventures of living on her own as a young adult in Seattle. I enjoy watching her vlogs because they are very put together and are pleasing to watch.
With my diverse list, I hope you've found at least one youtuber who you can relate with. I guess it is time to grab some popcorn and binge-watch some youtube videos!