Meghan Markle: More Than Just a Duchess
When one hears the name Meghan Markle, the first thing that comes to mind is 'the Duchess of Sussex'. However, there is more to Markle than just her title. She is a woman who worked hard for what she wanted and believed in herself while also standing up for others. Markle is a strong, independent woman and one can say that her various life events have molded her into who she is today.
At the age of 11, Markle started to advocate for Women's Rights. When Markle saw an advertisement about dish soap with the slogan "Women all over America are fighting greasy pots and pans," she decided to take action and wrote letters to multiple people of high authority, including Procter & Gamble, the company behind the advert. Her letter sparked change and the word "women" in the advertisement was ultimately changed to "people." She was later interviewed by Nick News, in which she expressed how unfair it was that women were viewed as subordinates compared to men. Being aware of how women were portrayed by society and stepping up at such a young age to make a change is truly a testament to her passion for women's rights.
Markle also attended a panel on gender equality organized by One Young World in 2014, in which she discussed the power media had to close the gender pay gap. She encouraged women to be assertive in promoting gender equality and beckoned men to be involved in promoting egalitarianism.
One would expect that Markle being an actor meant that she only had time for show business. However, this was not the case. Passionate about making sure her voice was heard, she started a blog called "The Tig" and wrote about topics such as food, travel, style and beauty. Markle had to close down her lifestyle blog before becoming a member of the Royal family but she did not leave her fans with a simple 'Error 404: Page Not Found' notification. Instead, she wrote a little farewell note to her readers (which you can read here), showing the amount of love and appreciation she had for them.
Furthermore, when Markle traveled to Delhi and Mumbai with World Vision and the Myna Mahila Foundation in January 2017, she not only volunteered her time by helping the people there but also wrote an article for TIME Magazine to raise awareness of the various events she saw unfold in front of her. Putting her experiences into words and encouraging people to help by using the platform that she has shows us the amount of drive and compassion she has towards others.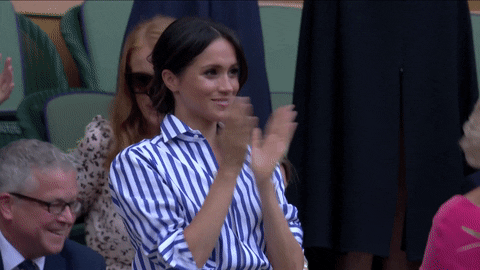 Becoming a Duchess has not stopped Markle from helping out various communities in her own unique way. Markle wrote a cookbook titled, "Together: Our Community Cookbook" in 2018. The cookbook contains recipes from women whose families lived in Grenfell Tower before the Summer 2017 fire killed 72 people. Markle created the cookbook to raise funds to keep the Al Manaar mosque kitchen, (which was called Hubb, the Arabic word for "love") open for seven days a week instead of two to support displaced residents.
During Markle's visit to Bristol's One25 charity, an organization that helps women break from street sex work, she picked up bananas from each meal bag and wrote messages of support on them. This included phrases such as "You are loved." and "You are special." This might seem like a small gesture but is something that is definitely meaningful and could certainly make someone's day.
With various charity works under her belt, one can say that Markle is well-suited to be a part of the Royal family, who are known for advocating and helping charities. However, she is definitely unique in the way she gives back to society and is never afraid to express her opinions. Markle is definitely a force to be reckoned with. Only time will tell what she comes up with in the future to better our society and make a positive impact in the world.