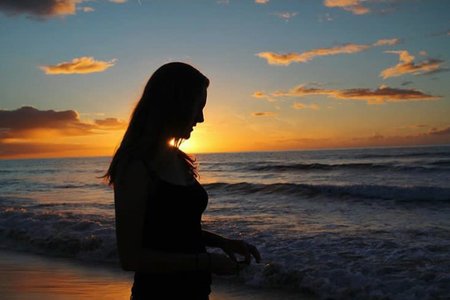 Charlotte Reader / Her Campus
How to Get Tan This Summer Without Damaging Your Skin
With summer just around the corner, you might be looking to get a little bit of a tan. But more often than not, our skin gets more red and damaged than bronze and sun-kissed. I think it's safe to assume that nobody wants a painful sunburn, or even worse… skin problems later in life. So here is how to get tan this summer without damaging your skin.
DISCLAIMER: I do not claim that these tips will prevent 100 percent of sun damage, nor do I claim to be a dermatologist. No amount of sun is "healthy" for your skin. However, I understand that people still want to achieve a "natural" tan rather than use tanning products (which is the safest option). 
First piece of advice: skip the tanning beds. Tanning beds emit up to 12 times more UVA rays than the sun does. The National Skin Cancer that just one indoor tanning session can increase your chances of developing melanoma by 75%.
This next part seems obvious, but wear sunscreen! The best way to get a tan is to go out in short intervals while wearing sunscreen each time. It may take longer to build your tan this way, but it is much better than getting a sunburn. 
To help preserve your tan, make sure that you exfoliate and hydrate your skin. This helps remove dead skin cells and lock in moisture.
Lastly, try eating more healthy food and regularly exercising. Many healthy foods contain carotene (such as carrots, spinach and tomatoes) that can help boost skin pigmentation and a regular workout routine can help your skin look young and healthy. 
If even after all these tips you still end up with a sunburn, make sure to hydrate your skin, drink lots of water and cover your skin until your sunburn is gone to prevent further damage to your skin.