Hydrated, supple skin is just a splash away! Mary Kay Naturally Purifying Cleanser removes unwanted dirt and grime from sunrise to sunset, leaving the skin healthy and fresh. Rich, natural ingredients declare this cleanser essential to your routine. Infused with cornflower floral water and sweet almond oil, its texture is so smooth that when you rinse your face, it will feel as silky as a rose petal. Floral water is naturally known for calming the skin, and fighting off imperfections. Vitamin E intertwines with the sweet almond oil, working together to rejuvenate dry skin. Hello, hydration!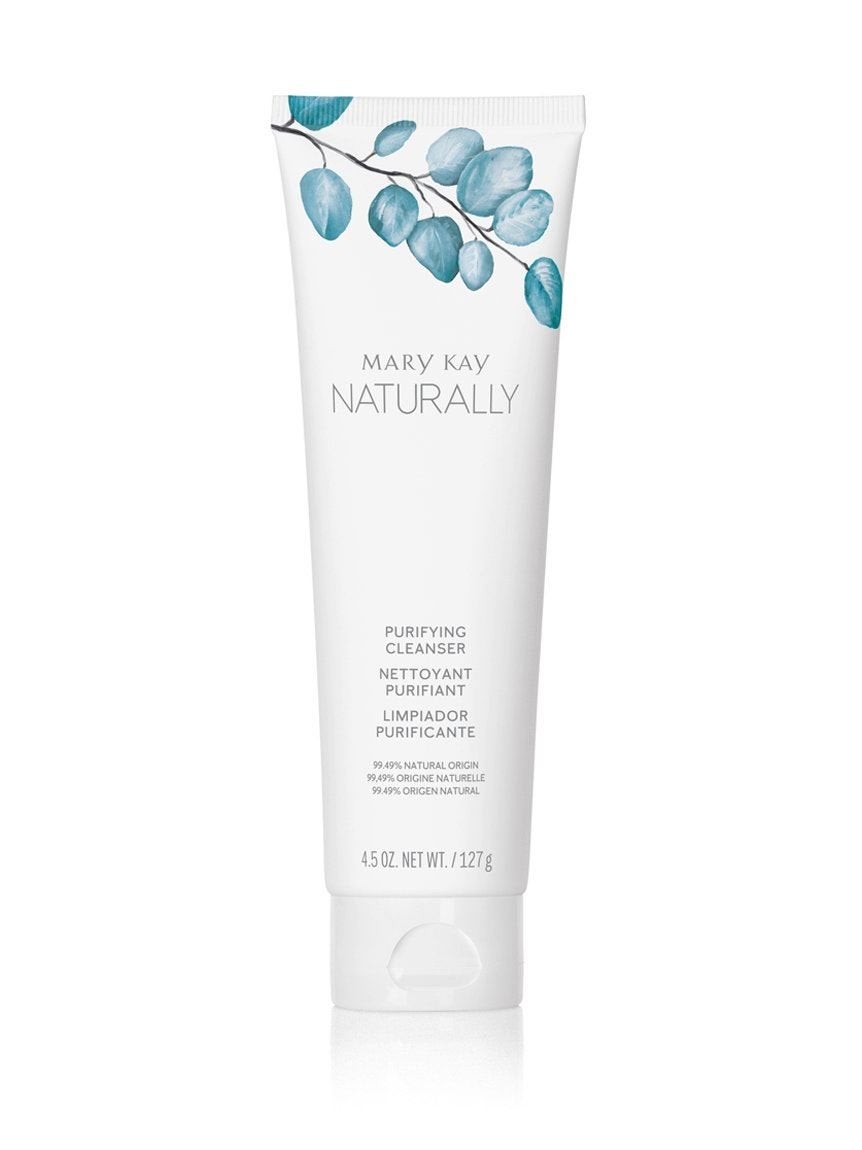 When you are ready to start your morning, lather the product onto your skin after rinsing your face with warm water. Experience the cool botanicals swirling into performance. Free of parabens, synthetic fragrance, and synthetic dyes, this honest cleanser will not disappoint. Do something extraordinary for your skin with the Mary Kay Naturally Purifying Cleanser. 
Love this product? Get the complete collection! Mary Kay also offers a Moisturizing Stick for immediate, on-the-go moisturization; a Nourishing Oil to revitalize the skin, which provides you with a healthy glow; and an Exfoliating Powder to help clear and minimize pores. These products have 5-star reviews from real customers with honest opinions on the Mary Kay online catalog. Nothing says "good morning sunshine" like healthy, hydrated skin.