COVID-19 Crisis in Palestine
Israel started its massive vaccination campaign last December garnering global attention at their impressive vaccination efforts. As of April 7th, nearly 60% of Israel's population of 9 million have received at least one dose of the COVID-19 vaccine, according to research and data from Our World in Data.
However, the same vaccination efforts cannot be said for Palestine, which is occupied by Israel. With a population of five million, vaccination efforts are severely lacking. According to WHO, the World Health Organization, there are currently 14,811 active cases of COVID-19 in occupied Palestine. 
The United Nations released January 14th, a human rights call on Israel as the occupying power to ensure equitable access to COVID-19 vaccines. Israel's vaccine campaign is leading but has shown no near-future action to create access for Palestinians without Israeli residency and healthcare. 
Mr. Michael Lynk and Ms.Tlaleng Mofokeng, special rapporteurs of human rights, outline how Palestine has been hit particularly hard by the pandemic, as it endures a blockade of thirteen years that has left them with water and electricity insecurity, as well as endemic poverty and unemployment. They describe how, 
"This means more than 4.5 million Palestinians will remain unprotected and exposed to COVID-19, while Israeli citizens living near and among them-including the Israeli settler population-will be vaccinated. Morally and legally, this differential access to necessary health care in the midst of the worst global health crisis in a century is unacceptable". 
As well as public health, the recent lockdown has devastated the economy and undermined living conditions.
Israel is required under the Fourth Geneva Convention to maintain health services in the occupied territory but has evaded making any significant commitments. In January, Israeli Health Minister Yuli Edelstein told Britain's Sky News,
"I don't think that there's anyone in this country, whatever his or her views might be, that can image that I would be taking a vaccine from the Israeli citizen, and, with all the goodwill, give it our neighbors". 
Neighbors that have been occupied since 1967 and under blockade for thirteen. 
The right to health is a human right and this health crisis has highlighted unethical and discriminatory Israeli government policy toward Palestinians. 
As of now, the global equity initiative COVAX has delivered some 60,000 doses in March. Russia and the United Arab Emirates reportedly donated 70,000 doses more, as well as Israel's provision of 5,000 vaccines to Palestine.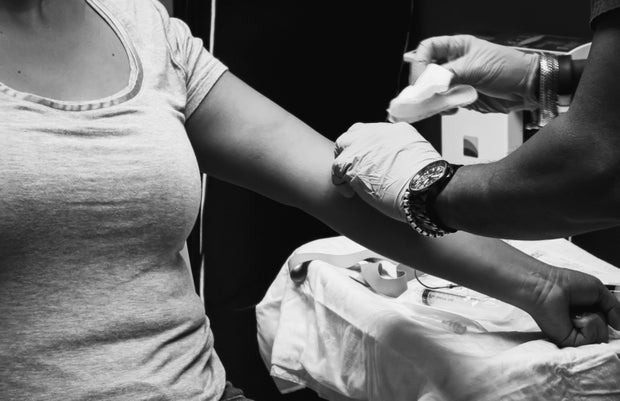 Photo by Obi Onyeador from Unsplash