Welcome! This article is the fourth and final installment of my monthly series this semester, where I detail the films, shows, pop culture items, etc. that I've been obsessed with. Though this series hasn't been that long, I thought it would be fun to have something kind of regular to put on the Her Campus blog. Here are just some of the things I've been loving (and maybe kind of love-hating?) this month!
A24's Everything Everywhere All at Once
I'm always wary of films that people rave about, like whenever there's a movie and people are telling you, "It's the best thing ever!" or "This is such a good movie," but like times ten. When it came to Everything Everywhere All at Once, I was already hooked on the fact that it was an A24 product and both Michelle Yeoh and Jamie Lee Curtis were in it, but when multiple people in my screenwriting class kept coming in and raving about it, I knew I had to absolutely watch it. Directed by Daniel Kwan and Daniel Scheinert, collectively known as Daniels, Everything Everywhere All at Once "is a hilarious and big-hearted sci-fi action adventure about an exhausted Chinese American woman (Michelle Yeoh) who can't seem to finish her taxes" (A24).
My screenwriting partner and I decided to watch it together with some friends at Cinė, and in an almost filled theater as well. And I agree: this film was incredible. I laughed, I cried, I laughed some more, and definitely cried some more. Not only was it thought-provoking and had me questioning everything about my life and my relationships, it also had some hilarious and downright silly moments. Michelle Yeoh is an absolute treasure, and I'm so glad she got to do something that really showed off how talented she truly is and can be. And while I adore Yeoh, Stephanie Hsu who plays Yeoh's character's daughter was truly the stand-out star of the film. In conclusion, the Asian mother-daughter generational trauma storyline really got to me, and I highly recommend you see the film!
Netflix's Shadow & Bone
I finally got around to watching Shadow & Bone, and though I didn't read the books, watching the show definitely reminded me of the kinds of books I used to consume weekly back in middle and early high school. I also heard a lot of good things about this show when it was all the rage last year, but my stubbornness to watch anything that people are raving about got in the way. After the hype died down and with the announcement of a season two, I finally decided to watch it and oh boy, was I hooked. The official show description on Netflix is "Dark forces conspire against orphan mapmaker Alina Starkov when she unleashes an extraordinary power that could change the fate of her war-torn world" (Netflix). Not only do I applaud the cast diversity and the world building (I think that really helps shows when they're based on books. I mean, look at Game of Thrones and The Witcher), but the story really keeps your attention with its discussion on topics like discrimination, classism, politics, morality, friendship, and romance. If you'd like more information on the Grishaverse overall, you can check out this article (Warning: book spoilers!).
Mary Skinner on Tik Tok
If there's one thing that really makes a content creator stand out to me, it's being super vulnerable and 100% genuine. To me, Mary Skinner (@mary_skinner) on Tik Tok is one of those people. With 1.4M followers as of the writing of this article, Mary makes "get ready with me" outfit videos, day in the life vlogs, and videos discussing her mental health. She's very outspoken about her mental health issues, mentioning the realities of how tough it can be to deal with bipolar disorder while also trying to be a functioning adult. More recently, Mary has been on a makeup discovery journey, and overall, I've enjoyed seeing her growth in confidence and she inspires me to be kinder to myself. Also, Mary and her fiancé Matt are such a cute couple, I love seeing him in her videos!
Drew Afualo on Tik Tok
On the subject of Tik Tokkers I've really been a fan of this past month, Drew Afualo (@drewafualo) is one of the main ones. I've been following her for quite some time, but I've definitely appreciated her a lot more this month because I felt like she really popped off in the public frame. Drew is known for dragging misogynists and no man is safe when you hear her iconic laugh start off a video. She has caught the attention of news outlets and has been on several podcasts, even starting her own called The Comment Section. As of right now, she has 7.1M followers. On top of putting fat-shamers, misogynists, and "alpha males" in their place, Drew is proudly Polynesian and has previously discussed her self-confidence journey. Her Campus' Erica Kam even wrote a feature on her back in August 2021, so feel free to check that out as well!
Rediscovering Musical Artists: Britney Spears
Perhaps it's because she announced that she was pregnant this month, but Britney Spears will always be iconic. This month was extremely busy for me, and blasting Britney's music definitely helped me stay awake during long nights of working. With everything that has gone down within the past year, (#FreeBritney), I'm glad that she seems to be happy with her life now and I hope that she knows how many people around the world are supporting her.
Discovering New Artists: Citizen Queen
A Tik Tok discovery, I first heard of Citizen Queen (@citizenqueen) about two years ago when one of their videos, "The Evolution of Girl Groups," was going viral. Citizen Queen is an a cappella girl group consisting of vocalists Kaedi Dalley, Cora Isabel, Hannah Mrozak, Nina Nelson, and Kaylah Sharve'. I momentarily forgot about them until they popped up again on my Tik Tok FYP, this time with a video challenge for people to duet with them on the song "NOBODY LIKE U" by 4-Town from the Disney movie Turning Red. Their group is amazing, and they really seem like they get along well with one another. Plus, it doesn't hurt that they are a beautiful, diverse group of incredibly talented vocalists and beatboxers, and I always love supporting a good girl group! Check out their YouTube channel here.
Coachella 2022 Performances
While I'm not a huge fan of musical festivals and the harmful impacts they have on the communities that host them, I do understand the appeal of them and I like the idea of bringing together multiple artists to share and celebrate their music. When thinking about Coachella, you may conjure up images of influencers' unique festival outfits or videos of big artists performing on stage. The latter is something that showed up quite often on my Tik Tok FYP as the festival took place and well after it was over. Some performances I saw included, but were not limited to: Harry Styles x Shania Twain; Harry Styles x Lizzo; Doja Cat; Megan Thee Stallion; City Girls; BROCKHAMPTON; Billie Eilllish; Finneas; Bishop Briggs; and Olivia O'Brien. It was mainly the first four I mentioned that really showed up continuously and understandably so, they rocked that stage. I saw some vlogs and "get ready with me" videos from several users but I wasn't all that interested in those. Overall, while I wouldn't go to Coachella myself, I understand the appeal of them and I liked seeing some of the performances.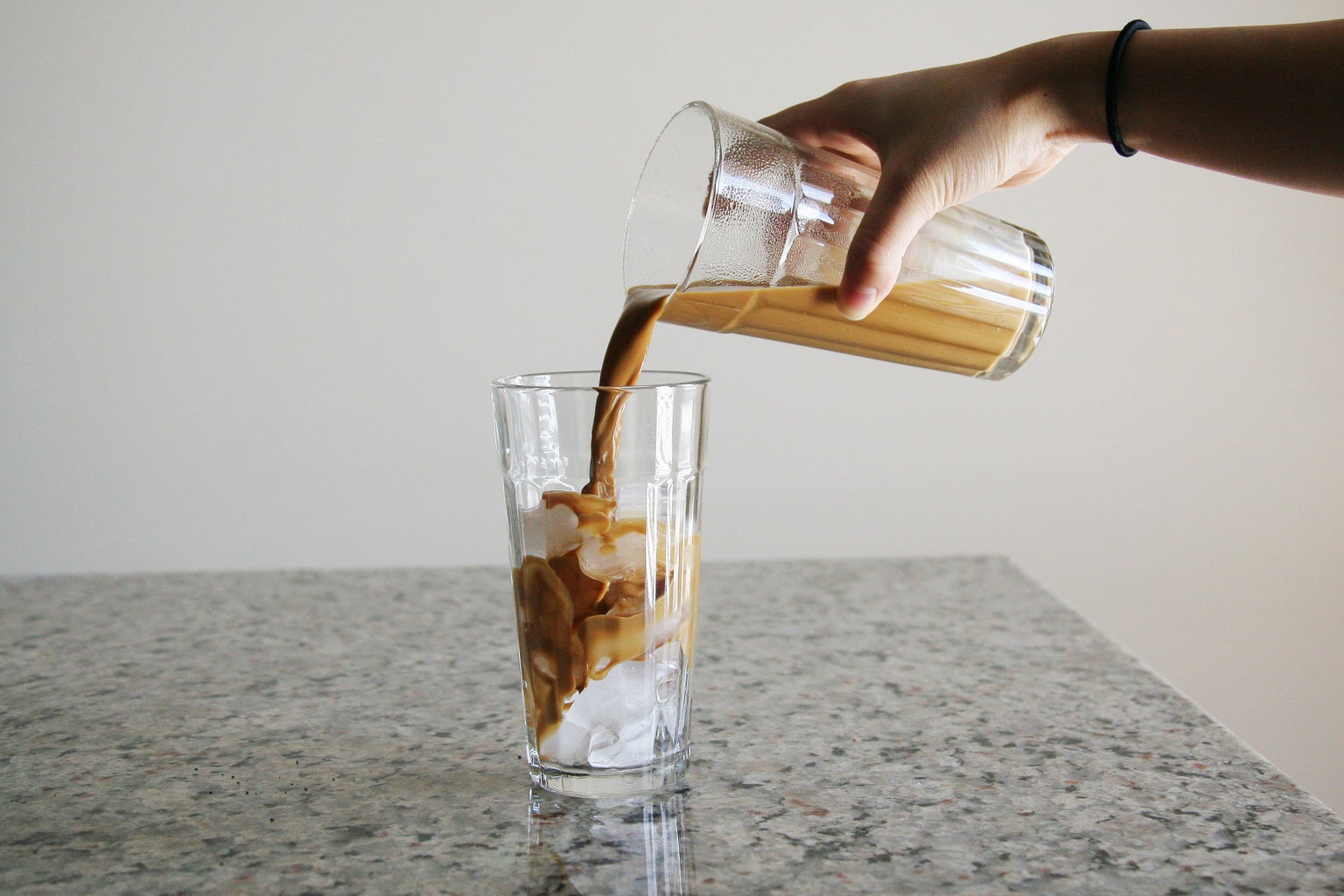 Tazo Classic Chai Latte Concentrate
Totally random, but I saw a video of some girl on Tik Tok making a chai latte with the Tazo Classic Chai Latte Concentrate and I thought I would give it a try. (Sorry, I couldn't find her video.) I drink it with oat milk and oh my gosh, my eyes were opened. One of my usual Starbucks orders is an iced chai tea latte, and while not the same as the Starbucks drink, this concoction has been my go-to caffeine drink throughout this month. I am definitely not sponsored by Tazo, nor am I of Indian background so I can't tell you whether or not the quality is the best of the best, but if you're looking for a quick and easy iced chai drink, I'd recommend this one (again, with oat milk).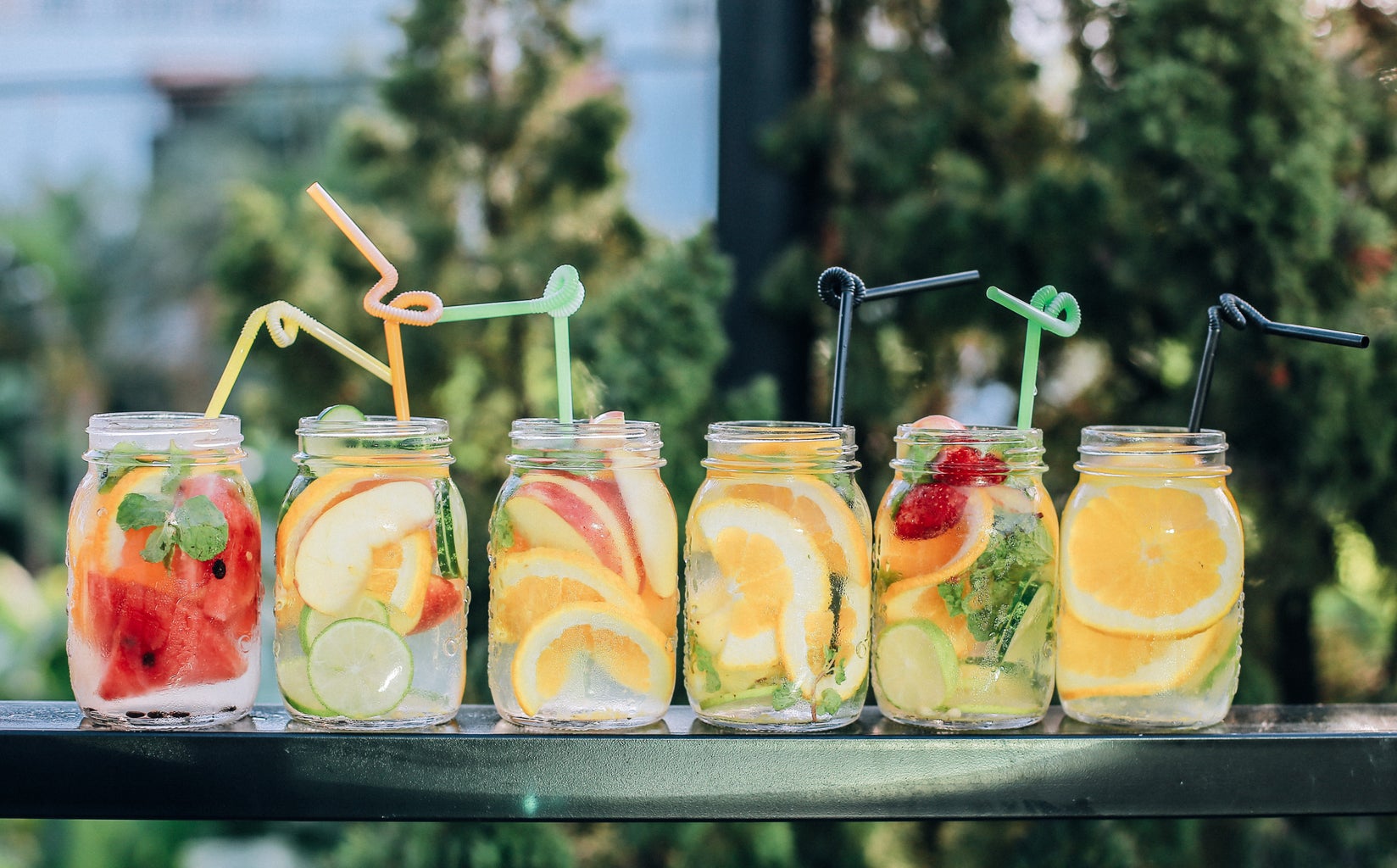 Spindrift Sparkling Water
Also not sponsored, but this one is something that I've come to like over this spring semester. I've been trying to cut back on sodas the past two years, and I've found that sparkling water is perfect for when I want something that's bubbly and carbonated but also not steeped in sugar. I've tried LaCroix and Bubly before, but I decided to try Spindrift this semester and I've got to say, it's pretty decent…as long as you pick the right flavors. I'm not a fan of the strawberry lemonade flavor, but the regular lemon and the lemon-lime flavors are pretty good. If you're not a fan of bitterness, I will warn you that it took me a bit to get used to Spindrift's initial aftertaste, but in general, I've been pretty satisfied with the product.
Kennie J.D. on YouTube
To wrap up my final monthly obsessions article, I'm introducing YouTuber Kennie J.D. who describes herself as "a blerd (black nerd) who loves everything beauty," and is "a makeup and bad movie lover, self-proclaimed Korean beauty enthusiast, and just an overall chill chick." If you know me, you know that I love a good video essay or commentary channel, (literally, go check out my article on some of my favorites here!), and I first found Kennie from her video about Netflix's latest reality dating show The Ultimatum. From the creators of Love is Blind, The Ultimatum is about couples who have been given an "ultimatum" from one person in each coupling: to get married or break up. They are put to the test by coupling with other people from other couples to test their love. While I love a good Netflix reality show, the concept for this show did not sit right with me, and I went wild trying to explain to other people that it reminded me of that one random reality show that Nicole Kidman's TV executive character in The Stepford Wives (2004) tried to create in the beginning, I Can Do Better. (Someone out there HAS to know what I mean, right?!)
But enough about The Ultimatum, despite the growing conversation about how YouTube is dying, Kennie J.D.'s channel was one that I instantly subscribed to the moment she opened her mouth. She's hilarious and tells it like it is, not to mention also amazing at makeup! Some segments on her channel include "Bad Movies & a Beat," where she talks about bad movies she's watched while she does her makeup and "Good Movies & a Glam," basically the opposite of the previous category. Give her channel a watch!
///
It's been great sharing the things that I've liked (and disliked) each month, and I'm glad to have had something semi-regular to put on this blog before I leave college. (Cue the tears!) I hope you've enjoyed reading about some of them, and I hope that you take up some of my recommendations!