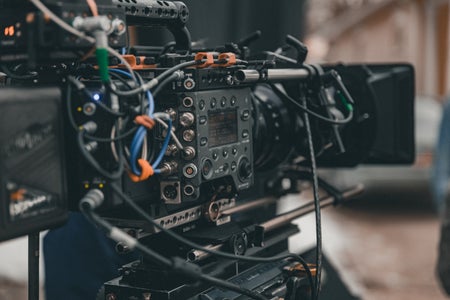 Top 10 SNL Sketches of the 2010s
Since 1975, Saturday Night Live has been a staple of late-night weekend television. After reviewing the vast multitude of sketches from the last ten years, here lies a comprehensive list of the best of the 2010s.
Coming in at number one, we have Stefon, featured on Weekend Update. Played by Bill Hader, Stefon is Update's City Correspondent. He's always up-to-date on New York's hottest holiday clubs, and, as an added bonus, he has a major crush on Update host, Colin Jost.

2.

Dongs All Over the World

"Dongs" is definitely the best prerecorded sketch from the 2010s. Performed by the same girl gang from "(Do it on my) Twin Bed," featuring Anna Kendrick, this song details their plans to "do every dong in the world." Find the entire video on YouTube!

Originally aired for the 2016 SNL Halloween episode, "Haunted Elevator" features Tom Hanks as an eccentric David S. Pumpkins, who was created to be, as Bobby Moynihan has said, "a Santa Claus for Halloween." Pumpkins appears in a haunted elevator with his two break-dancing skeletons, Mikey Day and Bobby Moynihan.

In this sketch, Kate McKinnon, Cecily Strong, and Ryan Gosling recount the tale of their time with aliens. While Strong's and Gosling's characters remember spiritual, pleasant experiences, McKinnon's character recounts a much more uncomfortable time with the aliens.

5.

"Bring it on Down to" Series

A recurring sketch, the "Bring it on Down to" Series is a fan favorite. This sketch always features two characters arguing over which one of them is better - oh, and one of these characters is always Justin Timberlake.

6.

Jack Sparrow (feat. Michael Bolton)

Another video by The Lonely Island? Of course! In this prerecorded sketch, The Lonely Island invite Michael Bolton to sing on a new song for them, only to find that the subject Bolton really wants to sing about is Captain Jack Sparrow. Find the full video on YouTube!

7.

(Do it on my) Twin Bed

For this music video, SNL's favorite girl gang (Kate McKinnon, Cecily Strong, Noël Wells, Vanessa Bayer, Nasim Pedrad, and Aidy Bryant) sings about the difficulties of being home for Christmas, having nowhere to have sex except their own childhood bedrooms. With an uncle on a trundle bed, a vomiting cat, and a poorly placed Christening dress, even Jimmy Fallon has to step in and voice (or rather, rap) his feelings on the matter.

8.

I Just Had Sex (feat. Akon)

In this prerecorded music video, The Lonely Island and Akon sing their excitement about having *just* had sex (specifically, within the last thirty minutes). While the ladies in the video initially look somewhat bored, they come around when they see how thrilled Andy Samberg and Jorma Taccone are with themselves. Find the entire video on YouTube!

9.

Jacob, the Bar Mitzvah Boy

Vanessa Bayer's portrayal of Jacob, the Bar Mitzvah Boy, is nothing short of fantastic. Jacob discusses his Jewish heritage with Weekend Update host, Michael Che, creating a fulfilling combination of discomfort and hilarity.

In this sketch, two characters, portrayed by Pete Davidson and Chris Redd, are eating dinner in a diner. When Pete Davidson's character orders the forbidden "Diner Lobster" from John Mulaney (who portrays a waiter), the lobster himself, played by Kenan Thompson, emerges in a tank of water, mimicking Jean Val Jean's performance in Les Miserables. Fun Fact: John Mulaney actually pitched this sketch in 2012, but it didn't hit the screen until 2018.
Thank you, Saturday Night Live, for not only these sketches, but all of those released throughout the last ten years. Undoubtedly, you've given us a decade full of creative, surprising, and side-splitting comedy. Here's to wishing the same for your 2020s!