8 Thanksgiving Foods You Can't Forget About This Year
With Thanksgiving just around the corner, it's time to start stocking up your kitchen for this great feast of the year. Although a less-loved holiday due to its overshadowing by Christmas, Thanksgiving still stands as the epitome of culinary creativity, with countless recipes and casseroles made of just about anything to dazzle your palette. Here listed are the top 8 (albeit arbitrary) foods that are necessary to add to your table this year.
1. Sweet Potato Casserole
There is no other food that compares to the greatness of sweet potato casserole. Surprisingly enough, however, many do not appreciate the delicacy of the marshmallows upon the perfect mash of sweet potatoes. An added bonus is how simple it is to make. With a little elbow grease from mashing the sweet potatoes and a good layer of marshmallows, this baked perfection is a necessity!
2.  Ham
Although Thanksgiving is known for the famous carving of the turkey, this year try a ham! A honey glazed ham is possibly the most underrated Thanksgiving food due to the overshadowing of the turkey, yet it is a necessity for its rich flavor and juiciness when a turkey ends up dry and disappointing.
3. Potato Wedges
Although mashed potatoes with gravy are a classic, change it up with potato wedges! When the mashed potatoes turn out a little chunky and bland, wedges are the way to go, with any variety of dipping sauces to add.
4. Cornbread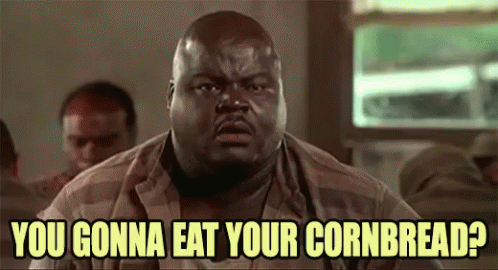 Already a classic southern staple food, cornbread is a great baked good to add to the table. It can soak up the last of any gravy, and its flavor makes you want to eat an entire panful in one sitting.
5. Mac n' Cheese Casserole
Mac n' cheese is already a fan favorite, but this baked goodness garnished with tomatoes has potential to be the star of the table. The gooey cheese is the perfect accompaniment to any meat of choice (or even add some broccoli to get in some vegetables).
6. Squash
Squash: a vegetable that seems to only be popular for its aesthetic purposes in many instances. Yet, Thanksgiving is the perfect time to put away the camera and try out some recipes of this strange vegetable. Baked, toasted, stuffed or smashed are the ways that you can bring it to the table.
7. Green Beans
Green beans are yet another vegetable to add, albeit they are much more popular than the squash. Either in a casserole or cooked with butter and garlic, they are a key vegetable that even the pickiest of eaters could come to love.
8. Cranberry Juice
Cranberry juice is an underappreciated fall time drink. Albeit its tangy flavor, when mixed with Sprite or other drinks it can become the perfect punch to accompany your meal. Plus, its vibrant red is the perfect fall color.
This Thanksgiving be sure to keep these items in your mind when you're cooking in the kitchen, and make plenty so that you have leftovers for the lazy days after!