Think back to your middle school years when you were the *coolest* person in school if you had the newest Vera Bradley lunchbox. We fondly remember comparing the latest trends in lanyards, wristlets and totes with our friends. But these high-quality, beautiful pieces are timeless. We've held onto our VB pieces over the years, but we are here to announce that they're back and better than ever with fresh and beautiful designs. Her Campus UFL got an inside look at a few new items that have just been launched! Whether you want to relive those middle school glory days or just reincorporate Vera Bradley into your life again, they're here for you. Trust us — you'll want to get your hands on these.
XL Campus Backpack 
Colors & Patterns: Itsy Ditsy Floral, Bonbon Medallion
As busy college students, we are constantly toting a million things across campus. We rely on sturdy, and of course cute, backpacks and totes. Although this semester is almost entirely virtual for everyone, backpacks are still a must. Whether you're toting your laptop to a socially distant park hangout or an outside coffee shop study sesh, Vera Bradley's XL Campus Backpacks are perfect. They are made out of the classic quilted Vera Bradley cotton and are super light (goodbye, back strain). The front backpack can hold all your essentials: pens, your ID and other study supplies. The inside of the backpack has more storage space, and even a spot to store your tablet. Now you can fit all of your textbooks, planners and snacks all in one place! The new patterns include the beautiful Itsy Ditsy Floral and Bonbon Medallion. Itsy Ditsy Floral is a bold and clean take on dark florals. Bonbon Medallion is a twist on classic pastels in a swirly pattern. We are obsessed with our new backpacks, and we know you will be too!
Lighten Up Zip ID Case 
Colors & Patterns: Faded Jeans, Itsy Ditsy Floral and Bonbon Medallion
You know that feeling of annoyance when you've made it to the bus stop right on time, wallet in hand, but then have to dig through it to find where you left your student ID card? This is a common college student dilemma, but these Vera Bradley wallets are here to help! The clear front pocket is designed for that pesky identification card, and you won't have to unzip a thing when you need to present it to someone. The inside is small but mighty in that it's the perfect size to keep all your financial essentials. The Lighten Up Zip ID Cases feel exactly like they sound, too: light! Made entirely out of recycled water bottles, it's lightweight and very portable with its own keyring. The newly unveiled colors and patterns include Faded Jeans, a gorgeously simple turquoise blue shade; Itsy Ditsy Floral, a pattern of scattered, multi-colored florals over a dark, complementary background; and Bonbon Medallion, a purple, blue and yellow-hued pattern that looks like a blend of Aztec and floral designs.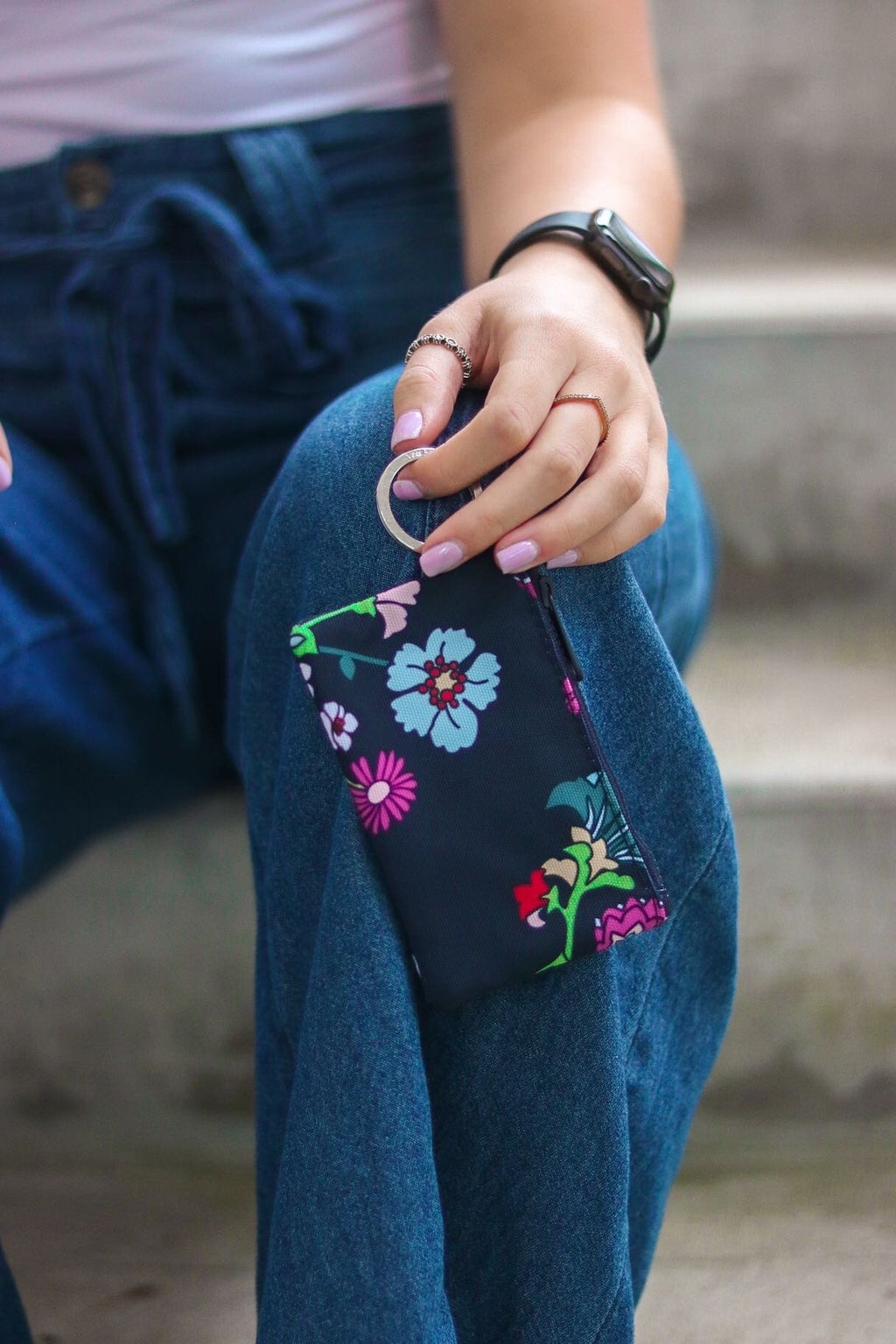 Wide Lanyard
Colors and patterns: Bonbon Medallion, Itsy Ditsy Floral, Itsy Ditsy Creatures
A classic take on everyone's favorite lanyard. Only, this time, with a wider strap! As a college student, Vera Bradley lanyards have been my absolute go-to for on the go life in college. From carrying my keys to securing my cash and cards to displaying my Gator ID for easy access, the lanyard is one of the best of its kind. The new colors include Itsy Ditsy Floral and Creatures, a vibrant pattern that matches anything and can easily brighten your day. Bonbon Medallion also comes into play with a more muted but still eye-catching print full of purples, teals and whites which captures the classic, yet unique floral Vera Bradley print that we all know and love. These new colors are great for any season and will be the perfect addition to your college wardrobe.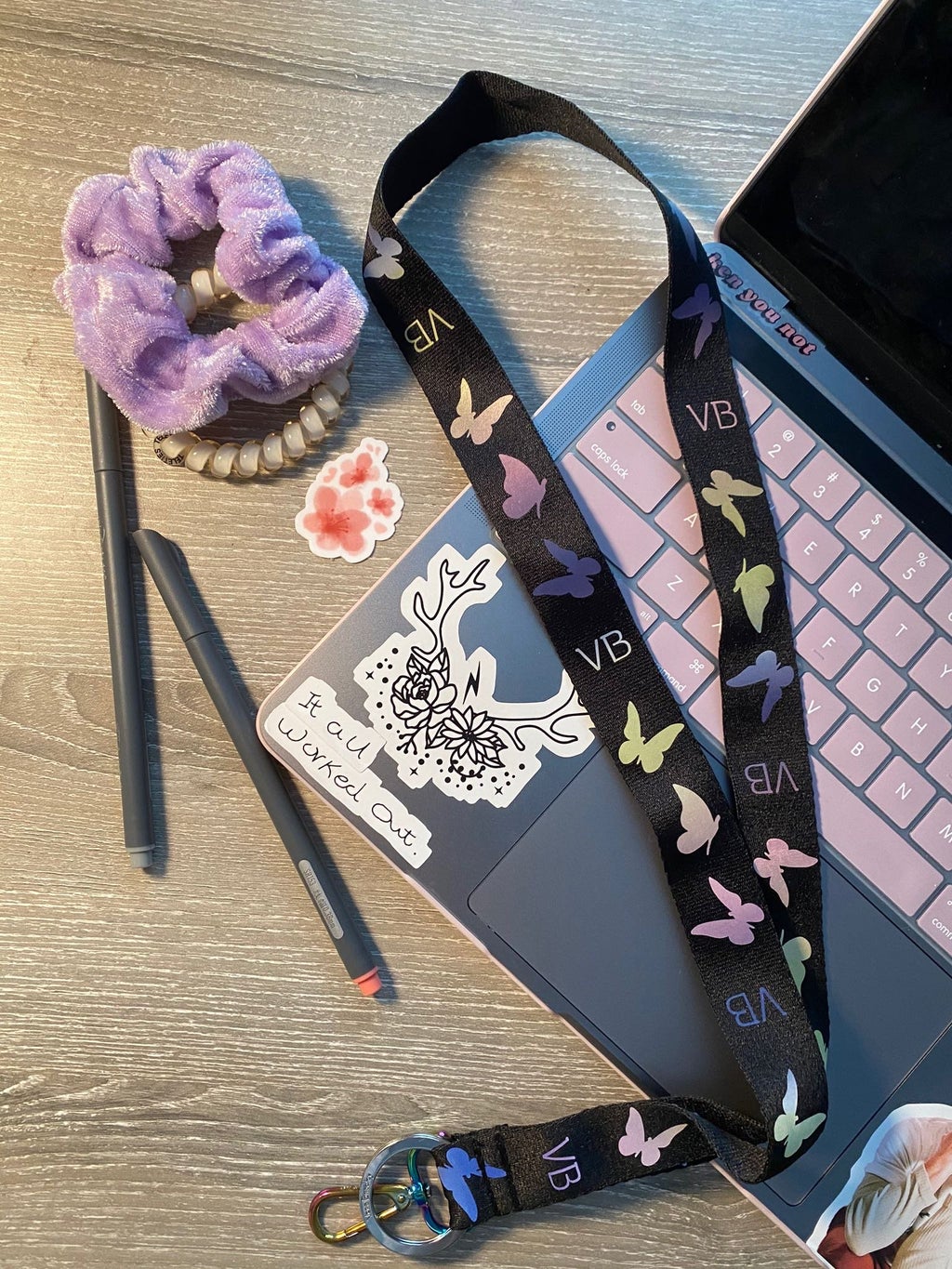 Lunch Bunches and Lunch Totes
Colors and patterns: Bonbon Medallion, Itsy Ditsy 
If you're like me, you're sitting in your last class before a lunch break urging the clock to move forward just a smidge. After a long morning of checking things off your to-do list, it's important to give yourself a good lunch break to refuel and refresh. And instead of tossing things into your bookbag, where it can end up smushed, or a fragile brown paper bag, you can easily add all of your lunch favorites into a spacious, trendy Vera Bradley Lunch Bunch or Lunch Tote. 
The classic lunch box look from your childhood is now sleeker and cuter than ever before. The Lunch Bunch collection features quilted cotton in ten flattering patterns and an exterior ID window. Choosing from a wide range of colors and patterns can leave anyone indecisive, but we have to say our favorite patterns are the ones we received. You can't go wrong with Bonbon Medallion (a gorgeous paisley-inspired design) and Itsy Ditsy (a tasteful take on a colorful floral design). The lightweight fabric allows for comfortable handling and is extremely packable. So, go ahead and pack the snacks in! 
The Lunch Tote features six patterns, including the previously mentioned Bonbon Medallion –– a real crowd-pleaser, if we do say so ourselves. This option is made from ReActive, a lightweight, durable, water-repellent material created from recycled PET (polyethylene terephthalate) water bottles. And we thought these lunch boxes couldn't get better! The tote bag designs allow you to roll the top as much as needed and includes a secure buckle-closure for a chic yet functional look. 
Vera Bradley is here for you this semester to support you in your transition to #WFH. We all deserve a bit of color and positivity in our lives, and this is an amazing way to do just that. Empowerment can exist in many different forms, and bright patterns and colors can make such a positive difference in all of our lives. Embrace your creativity, and choose pieces that help you embrace who you are with confidence. VB is a brand built on telling women's stories through stunning accessories, and we are here to help you tell yours. HCXO!