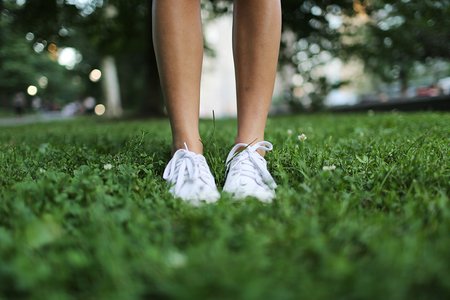 Dwyane Wade Defends His Daughter Against Gender Expression
Generational understanding of what constitutes gender identity is variable among different people. Older generations were raised with stricter, more traditional definitions of what gender is—which is essentially, your biological sex at birth.
Former professional basketball player Dwyane Wade and iconic actress Gabrielle Union have proven that this gap of understanding can be closed when one simply accepts there's still things to learn, and sometimes that is taught through their children.
The couple's daughter, Zaya Wade, has known her gender identity since the age of three. Now 12 years old, she has began to publicly undergo her transition into a more feminine expression of self. She also had requested that they use her preferred pronouns (she/her) and changed her name from Zion.
Dwyane Wade had not previously had any personal experience in his youth involving someone coming out in the LGBTQ community. After having the discussion with Zaya about her gender identity, he and Union did independent research of their own in order to understand and support their daughter to the best of their ability.
"We had to shut up and listen and ask so many questions and talk to health care professionals. We reached out to black trans activists, advocates, educators, and watched shows and documentaries like Pose, Euphoria and The Death and Life of Marsha P. Johnson. Zaya had to educate us. She has always led. At times, we've had to catch up," the couple said in a Time article.
Unfortunately, not everyone has been supportive of Zaya's transition. Rapper Boosie Badazz intentionally misgendered Wade's daughter and made many other transphobic remarks on his Instagram page. He was subsequently kicked out of the Planet Fitness gym he had a membership with because of his intolerant speech.
Despite this backlash, Wade and Union continue to defend their daughter. 
Research from Cornell University confirmed from an overview of 42 peer-reviewed studies that a family's support for a child in the LGBTQ community greatly impacts their welfare.
"Of those, 25 found that accepting behavior by parents toward their children's sexual orientation or gender identity is linked to the health and well-being of LGBT youth," said the research.
The research also found that rejection of their child's identity was linked to low self esteem, depression, suicidal behavior and more.
"The biggest lesson we can offer is: listen to your child. Do you actually know your child, or are you just committed to forcing your child to conform to these impossible standards? You can't one-size-fits-all your parenting. A lot of people are now wondering who they could have been, had their parents supported who they are," the couple said.