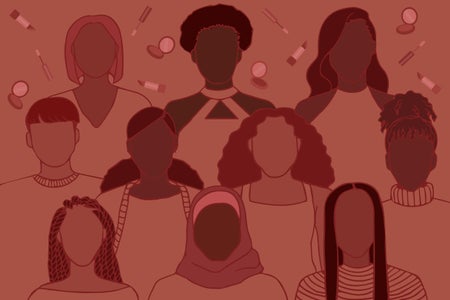 Adebusola Abujade / Her Campus Media
4 South Asian Women Every Indian American Women Should Follow
You never know how important representation is until you finally feel represented.
When I was younger, I'd never seen any representation in the media for Indian women like me.
I only saw Eurocentric features and bodies being normalized and celebrated, so I had internalized the concept that because of my brown skin and my South Asian features, I wasn't considered beautiful. 
One reason I am so thankful for social media is because it has given me the chance to connect with women who are challenging these notions and normalizing the fact that young women of color are absolutely beautiful.
Seeing these women so comfortable in their own brown skin and South Asian features and celebrating the culture(s) they come from has helped me progress in my own journey of becoming more open with my identity as a young Indian American woman.
Here is a list of some women who have helped me be more comfortable and prouder of my identity and who continue to inspire me.   
Note: Make sure to check out all of the wonderful photographers who took these pictures, all of whom are also inspirational South Asian artists!
All four of these women constantly inspire me to share and be open about my experience as an Indian American and to be unapologetically proud of my culture, which I would not have been able to do when I was younger.
I hope to do the same for other young brown women.
If you're looking for some empowerment and inspiration, immerse yourself in and endorse their art, I promise, you won't regret it.