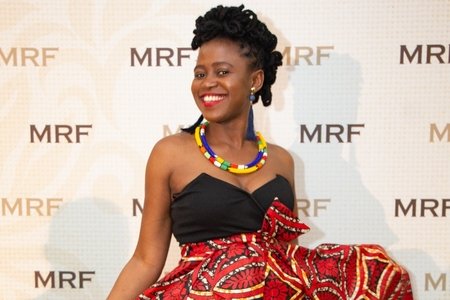 Mandela Rhodes Foundation
Humxns of UCT: Jill Chidisha Samukimba
What makes Her Campus UCT so special and unique from the other chapters is that our members, writers, and students are incredibly diverse. Each person has something beautiful and interesting about them – a story to share, a talent, or an outlook on life. We'd like to celebrate our diversity by zooming in on individual's stories, speaking to them about what they're most passionate about and letting them shine on our platform. Whether it be just for a chuckle or to actually share some wise words, we'd like to introduce a new series to Her Campus UCT: Humxns of UCT.
This Humxn of UCT is Jill Chidisha Samukimba. Jill is a doctorate scholar pursuing her PhD in Sociology at the University of Cape Town (UCT). She has completed her Master of Philosophy (MPhil) in Development Studies at UCT. She was awarded the prestigious Mandela Rhodes Foundation (MRF) scholarship in light of her scholastic achievements and leadership excellence to pursue her Master's degree. She was part of the Class of 2018. 
Jill was born in Zambezi, the North-Western province of Zambia, but grew up in Lusaka at an orphanage called SOS Children's Village. For me, futuristically speaking, Jill possesses the qualities of the Top 100 most influential people in the world. Not only is she a social change leader, a progressive academic, seasoned mentor, passionate researcher, but she is also a mother. She is a graduate of the Civic Leadership track of the Young African Leaders Initiative Regional Leadership Centre of Southern Africa (YALI-RCL SA). One of her research projects, featured in UCT News, explored the inclusivity of the institutional culture for young student mothers. This kind of research is of particular interest to the advancement of transformation and inclusivity of the university. Additionally, she is a servant Programme Coordinator of the Humanities Faculty Mentorship Programme at UCT, where she has served for three years and has made many strides in providing training, support and supervision to senior undergraduate students who mentor incoming first-year students. I thought it would be great to have a conversation with Jill about her background, academic research, past experiences and future ambitions.
What are your fondest times of growing up in the SOS Children's village? What lessons did you learn from the orphanage that have influenced your life?
My fondest time was Youth Day. Growing up, I was in a dance group called Star Girls. Believe you me, I could dance during that time. This particular day was my favourite because there was always a talent competition and the Star Girls were the Beyoncé of that time - lol! We shook things that needed shaking - lol! We always scooped top awards. 
The greatest lessons I learned from growing up in the SOS is that good things in life come with hard work, focus and determination. I think SOS crafted me to become a competitive achiever; I am a number 3 on the Enneagram scale, by the way. Everything was a competition in our home. When school reports came in, our mother would spread them out on the table and compare us to each other. I was always the top and exemplary child. It was always a good feeling and kept me going. Besides, being an orphan, you have to work twice as hard to get the results that someone with all resources available to them gets. 
What was your Honours thesis paper about? Why did you decide on this research topic? 
So, I had my son in the very first year of my undergraduate studies. Those who have interacted with me have had an opportunity to look at this story via my transcript. This was the very first time I ever failed academically in my life. As a competitive achiever, I vowed that it would be for the very last time. My son and my parenting experiences have always shaped my research interests.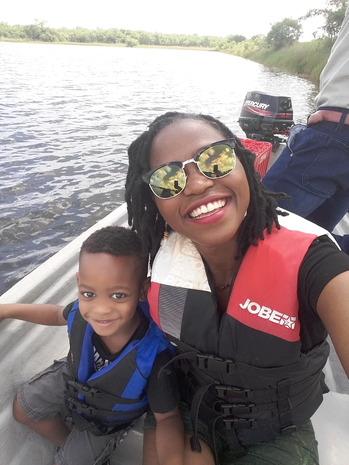 Co-parenting from a distance was never easy for me and I was interested in finding out how other parents did it. So, I did some research into Transnational Fathering by looking at how transnational Nigerian and Ghanaian fathers living in Johannesburg provide care for and use communication technologies to maintain intimacy with their children. I specifically selected a sample of Nigerian and Ghanaian fathers, because living in Ghana for 4 years and through interacting with many Nigerian families in South Africa throughout my undergraduate years, I noticed that they are big on family and maintenance of family structures. Since then, African fatherhood has become a research obsession of mine. I have now moved on to examining how African customary practices influence fatherly involvement. 
What has been your most interesting finding with regards to your research on young mothers' experiences of institutional culture at UCT? 
There are so many interesting findings, but perhaps the most interesting, is the fact that regardless of the limited support for particularly undergraduate studying mothers, they are more likely to stay in academia no matter how tough things may seem. Most mothers view academia as a safety net as well as a way to set the bar high for their children. They all desire to provide their children with a bright future and they see education as a way of securing this possibility. I guess the COVID-19 pandemic has really validated their security in their career options in many ways. I know one of my participants is working remotely as a Social Worker and a Master's student. In fact, with the development of COVID-19 pandemic, everyone and most especially undergraduate students should take a step back to evaluate their career choices. 
What were the fears that you had when you first found out you were pregnant? Fear is false evidence appearing as real. Sometimes when we are fearful of the unknown, all we need is support from our loved ones or anyone we know to get us out of that fear-based mindset and start going after our dreams. Who supported you during your pregnancy and encouraged you to pursue your studies?
My greatest, and perhaps my only, fear when I found out that I was pregnant was losing my scholarship. I have always dreamt of obtaining a bachelors and the thought of not achieving this dream depressed me. I knew this was a possibility, because every single girl who fell pregnant in my village (SOS) was stripped off their scholarship and chased out of the village. It was a real fear. So, I had to hide it from my sponsors, and I had continued to go to class while pregnant. Fortunately, my pregnancy only became visible to people in mid-September and I had to stop going to class. This was only because I shared some classes with SOS children and was fearful that they would tell on me. I only informed my scholarship coordinator when my son was about to celebrate his first birthday. I felt mentally prepared and from my observations growing up, people always responded more negatively to pregnancy than to the actual baby. I knew that they would be shocked at how I managed to go through the process on my own and hoped that that would be their focus. To my amazement, my theory was actualised. The coordinator, Nandisa Sigwili, even assisted me to inform my village and ensured that my scholarship remained secured until I completed my degree. I thank God for her life. Besides, I wanted the world to see my baby. I was so ready to publicly celebrate his birthday and post his handsome self on Facebook - lol!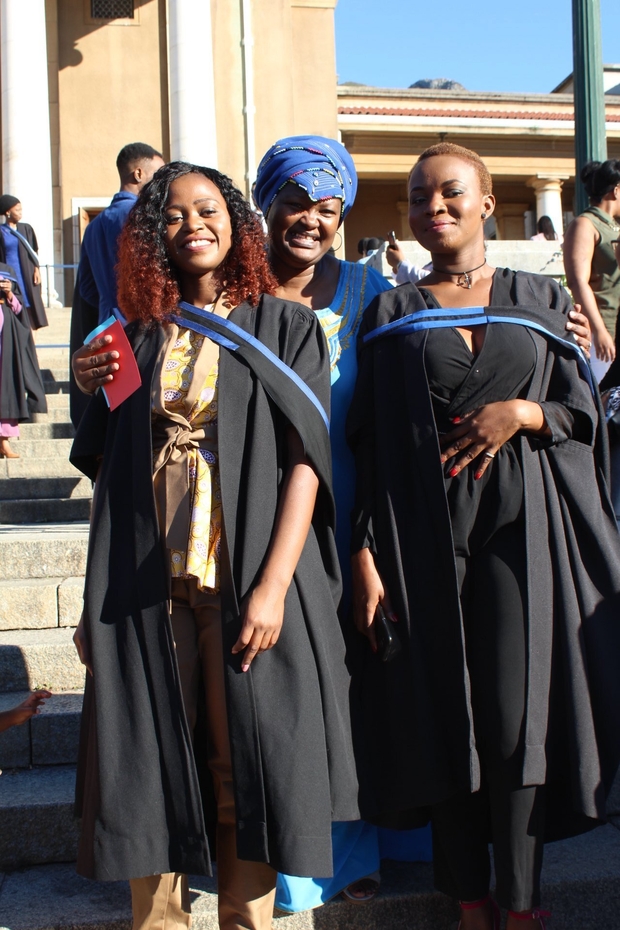 During my pregnancy, my greatest source of support was my church (RCCG) and my friend, Chioma Idu. The pastor's wife and other church women taught me a lot and helped to bath my baby in the first month without fail. They were amazing and I thank God for their lives. 
What is your experience of discrimination as a student mother?
I have not really experienced discrimination within UCT as a mother. People would not normally know that you are a parent if you do not disclose that information, so chances of feeling discriminated against are very low. However, studying parents, particularly single parents, can feel discriminated against through structures that only favour students who are not parents. For example, most societies have their gatherings in the evening, a time when studying parents have to attend to their parenting roles. Such institutional cultures, at times, serve as walls that studying parents have to climb to thrive at other aspects of their university life. From my experience, it is much more difficult to be an undergraduate active parent than it is for a postgraduate parent. At the undergraduate level, because of the large numbers of students, if you don't stand out or try to create meaningful relations with your lecturers and administrators within your department, you might end up just being a number. However, once you cross over to postgraduate level, the numbers become small and you have an opportunity to create meaningful relationships with your supervisor and peers.  I was privileged to have a relationship with my supervisor, since my final year of undergraduate studies. Because she is also a mother and our children went to the same school, we always had something to speak about outside the confines of academia. Because of this shared experience, she is often more understanding when I am struggling. 
How do you balance being a mother and all the different roles that you have? Simply, how do you do it all?
To be honest, I take it one step at a time and always remember my why to keep going. I try as much as possible to be productive every day by achieving the things on my to-do list. Although we all know that sometimes things do not go as planned. 
I also work well under pressure. So, the deadlines from my supervisor and my leadership roles help in setting my priorities right. On a typical workday, I dedicate my mornings to my leadership roles and my afternoons to my academics. To ensure that I am committed to this, I always switch office spaces. So, in the mornings through meridian, you will find me in the mentorship office and during the afternoons, you will find me in the Centre for Social Science Research (CSSR) office space that I share with my friend, Vayda. Often, we will sit down and write for 45 minutes without any form of distraction. It is not easy for me to work from home. I miss this. I miss seeing others work! 
Also, I have a very small network of friends and colleagues that encourage and motivate me. Every individual needs one or two reliable people that they can talk to freely about anything. As an over-thinker, this helps me to avoid overwhelming feelings of anxiety.  Besides, parenting in Africa is understood as a collective social responsibility, so as a single parent, there have always been individuals assisting me.  For example, when my son was recently admitted in a hospital, my supervisor, colleagues and friends ensured that we had everything we needed.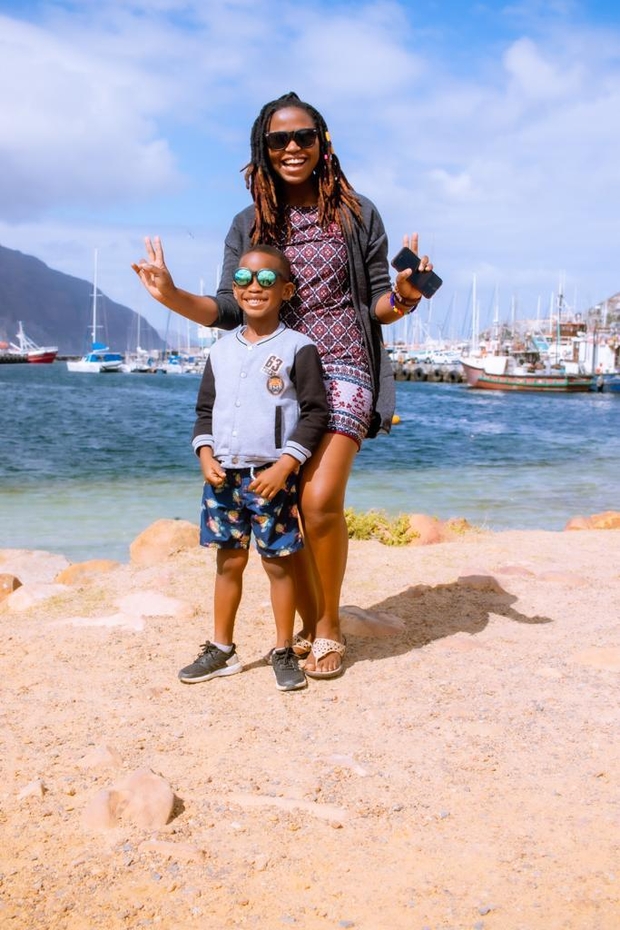 What does leadership mean to you? 
Leadership, to me, means using my skills and knowledge to capacitate the next person to achieve their goals. Leadership is about making a positive impact and helping others to succeed. Every leader wants to know that they have made a positive impact on the lives of the people that they are leading. I think that is the greatest reward for every leader. You want the people that have passed through you to do exploits – it makes every leader very proud. 
What is your advice to young leaders of the next generation? What do they need to know about leadership?
The next generation is privileged with so much innovation in Technology and Science that is making leadership so much easier now. The competition will be tough for them. But, they will have to be daring and learn to collaborate with like-minded people. Anyway, my advice to the next generation is that they should take time to understand their personality because their thinking style and self-concept define who you are and what you do in life.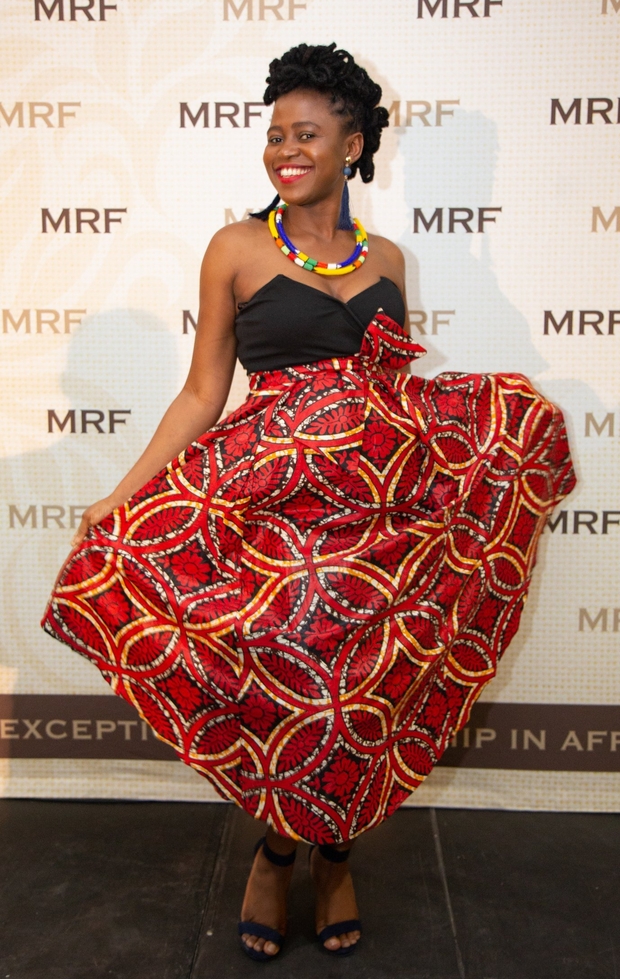 MRF made me understand that our job performance and managerial effectiveness are all related to the way we think about ourselves and others. Often, when you do not understand yourself, you end up confused and lose focus particularly because our thinking styles also influence our goals, our relationships and how we handle challenges and stress. If you ignore learning about your personality while you are still young, you will spend your adult life trying to understand you instead of putting your goals in action. 
What are your hopes for the future?
My hope for the future is to continue combining youth engagement and development with academics. I love how UCT allows me to do this. It keeps me in tune with my community development aspirations. I hope to complete my PhD within the next four years (maximum) while expanding my teaching and youth engagement experience. In the very long run, I hope to establish my social impact organisation in Zambia which will cater to the needs of children and mothers behind bars.