Congratulations, ladies, we've officially made it to 2021. Last year was pretty damn brutal and 2021 has already had a bit of a rough start, but things are finally starting to look up. Coronavirus vaccinations are underway and there is a strong voice of leadership coming from the US administration that is already working to revive both our economy and our broken spirits. The light at the end of the tunnel is shining brighter and in the final stretch of this pandemic, we all need to pull together and keep our chins up. 
February is upon us and to me, at least, that means Valentine's Day is here! I'm aware that the majority of Americans actually have a disdain for this seemingly frivolous holiday of Hallmark cards and chalk-flavored candies. But perhaps this is the year that we look beyond the mess of flowers, chocolates, and obligatory tokens of affection and meditate on why we uphold a national holiday dedicated to the Roman St. Valentine (who none of us were actually ever told about). 
*Fun Fact: We celebrate February 14th because it's the anniversary of the execution of two ancient Roman men, both named Valentine, who were later revered for their martyrdom and renamed St. Valentine… I know, I'm shook.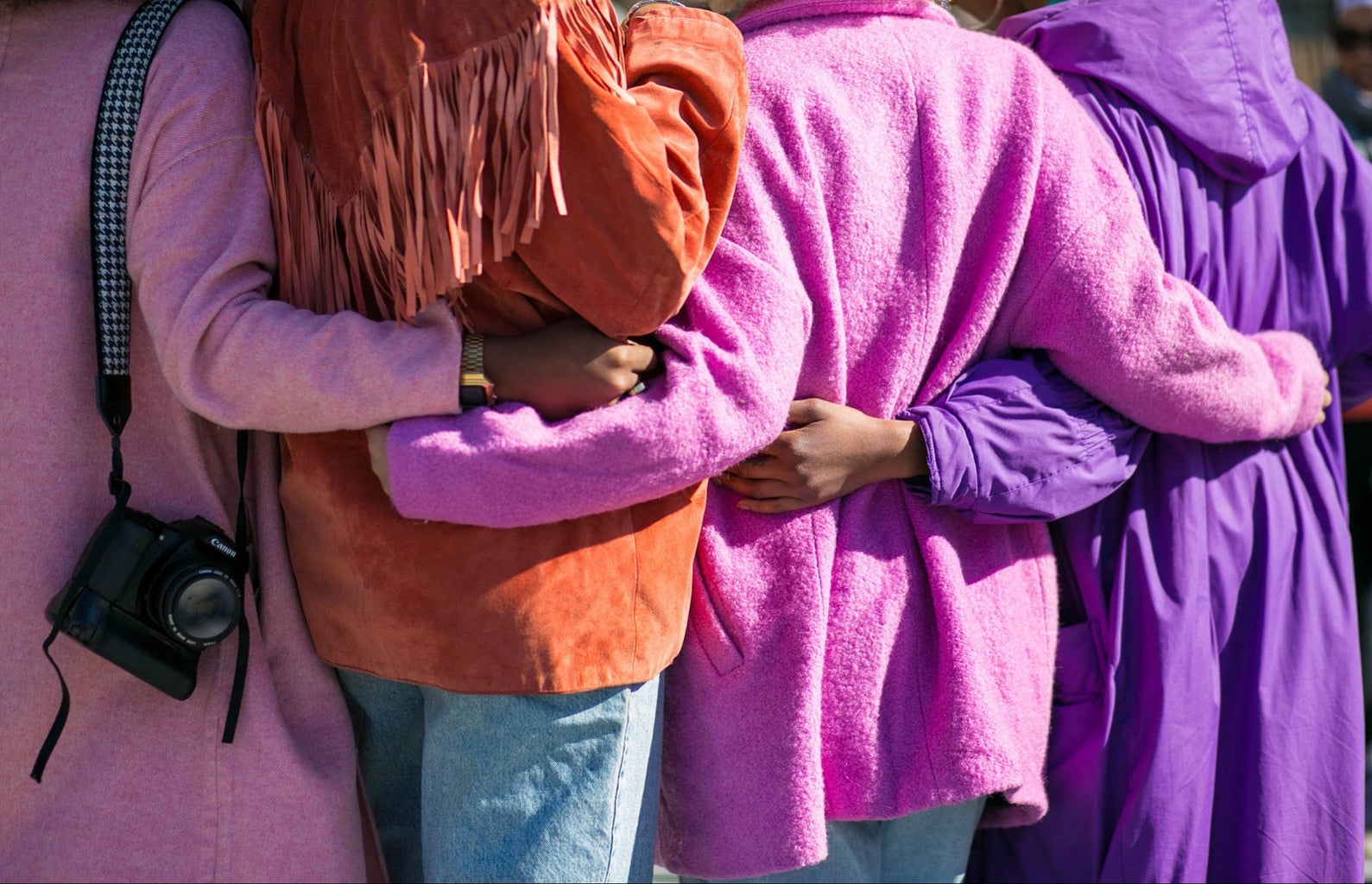 Valentine's Day affords us the opportunity to simply ponder who in our life matters most to us and how their presence in our lives has made it so much more joyful. In a year like 2021, we all need a reminder to outwardly express our gratitude for those that help us get through these devastating and uncertain times. 
Valentine's Day has that nauseating connotation of only surrounding ooey-gooey, romantic love. But since I was a little girl, I've always had a special enthusiasm for Valentine's Day, I think because I never thought about it as much in a romantic sense. Some years I have serious boyfriends and some years I'm living up the single life, but each year I've made a conscious effort to demonstrate to my closest friends and family that they are my Valentines. It's crucial to articulate to those we love how much we sincerely do. 2020 taught us all a bit about how imperative it is to tell those you love how you feel about them and hug and kiss them while you have the opportunity. 
This Valentine's Day, maybe more than ever, I am thankful for the love that kept me entertained while I was bored, motivated while I was losing hope, laughing in sickness and health, and optimistic for each new day. Let's take a new perspective for this Valentine's Day and relish in our gratitude for the love that keeps us going, whether it be from a mother, a partner, a dog, or maybe even for your continuing development of self-love. Your gifts don't need to be store-bought or shiny, but everyone this Valentine's Day needs to hear and feel that they are truly loved. 
Have a lovely Valentine's Day, sweethearts! XOXO