Hopefully by now we're all practicing self-isolation and social distancing as much as humanly possible in order to get through this unprecedented pandemic. However, I know that some of us aren't used to spending so much time at home, and it can become boring and frustrating really fast. As someone who's more on the introverted-homebody side, staying home and being comfy is familiar to me, but there's never been an actual law forcing me to stay home. This is unfamiliar territory for all of us, and I know I'm not the only one feeling restless and missing my friends. I've found that doing some creative things during this time has helped me focus my attention and distract me from the craziness for a while, so here are a few of my favorite activities I've adopted in case you need some ideas! 
Paint by number!

I recently discovered "painting by number" through a friend, and trust me when I say it's one of the most relaxing and satisfying things you could do with your time. It's basically like coloring in the dots for adults and can be super intricate. There are hundreds of templates you can find on Amazon, including famous paintings by Van Gogh or Monet and they all come with a set of paints and brushes. All you have to do is paint in the numbers corresponding to the paint colors! It's been proven to be one of the closest things to meditation you can find, so if you're in need for a de-stress activity, try this out.

Macrame!

My mom used to do macrame back in the 70s and still remembers some of the basic stitches, so one night we just decided to make mini macrames using a couple of driftwood sticks I had lying around. If you have no idea where to start, here's a YouTube tutorial you can try and follow! The person in the video is doing extra large macrame so it's much easier to follow. All you need is some yarn, of any color, some scissors and a piece of wood. If you get the hang of it, macrame can become a relaxing mindless activity because your hands will start to memorize what to do. 

Make your own earrings!

So this activity has quite possibly become one of my favorite new creative hobbies. My mom had a bunch of polymer clay lying around (name any arts & crafts thing and my mom will most likely have it), and I had recently taken an interest to the look of polymer clay earrings people have been selling on Etsy and advertising on Instagram. I never realized just how easy they are to make! I just started warming and molding the clay out with my hands, and then used random household objects like the caps of chapstick to cutout shapes and a rolling pin to roll it out. There are endless ways you can blend the clay together to create different colors and patterns and it's addictingly fun. After you've shaped a few earrings out, you just bake them in the oven (it tells you what temperature and for how long on the clay packaging) for about 15-30 minutes, let them cool off, and they're ready to be put together. Here is a simple and cute blog tutorial, and here's a fun little video tutorial if you're interested! You can buy polymer clay online, and you can choose from hundreds of colors. Seriously, give this a try. I'm so excited about being able to make the exact earrings I want, or to make special one of a kind pairs for my friends and family.

Bake your heart out!

There is no better time than now to try out some new recipes. If you've been eyeing a tasty cookie recipe on Pinterest, there's nothing stopping you from giving it a try. I personally found a delicious recipe from one of my favorite YouTubers, called "Swedish Cardamom Buns." Yes, they're just as amazing as they sound. She was inspired to make them after eating them at a bakery in Copenhagen and falling in love. The recipe took about 2.5 hours, and was worth every second. Yes, baking during self-isolation could be dangerous becuase there's an endless amount of yummy things to make and consume. But, it's also a huge stress reliever and lots of fun. So turn on some music, strap your apron on and get baking! 

TikTok dance challenges!

Yes, I've hopped on the TikTok train. If you're feeling restless and antsy while stuck at home, this might be the best thing to keep you entertained and keep your body moving. TikTok dance challenges are no joke; there are actually some really complex ones, so you will be sweating by the time you get it. And let me tell you, it feels so good once you get it and can film yourself as proof for all your friends. So far, I've mastered the renegade, Say So, walked in the house, hips don't lie, get busy, and can't touch this/hit every beat challenges (if you don't know what any of those are, simply just search them on YouTube or TikTok and you'll see). Yes making TikTok's may seem like a silly, unproductive use of your time, but during self-isolation there's really no such thing as wasting your time. If it's fun and keeps you moving, then what's the harm?

Play with make-up and skincare!

Not everyone is into skincare or make-up, but if you are, this is the best time to try out some new products or looks that you may have felt you didn't have time for before. Have you been nervous to try a more daring look? Want to dive into that new palette you ordered or try that bubble mask that's been sitting on your shelf? Well, now's the time because if it ends up looking horrible or messing with your skin, no one's going to see it anyways (except whoever you're isolated with). It's also a perfect time to de-clutter your products while you're at it, or even clean your makeup brushes. "Getting ready" and putting on a fun look can help boost your self-esteem and motivation when you don't actually have anywhere to go. 
These are just a few fun ideas if you're interested in starting something new and creative during your self-isolation time, but it's also perfectly okay to not make anything or to not adopt a bunch of hobbies right now. If all you have the energy to do is watch Netflix and eat snacks, go for it! Everyone is processing this time differently, and any way you decide to is valid. I'm definitely not doing all of these things every day, but they are helpful when I need a distraction, especially when social media gets overwhelming.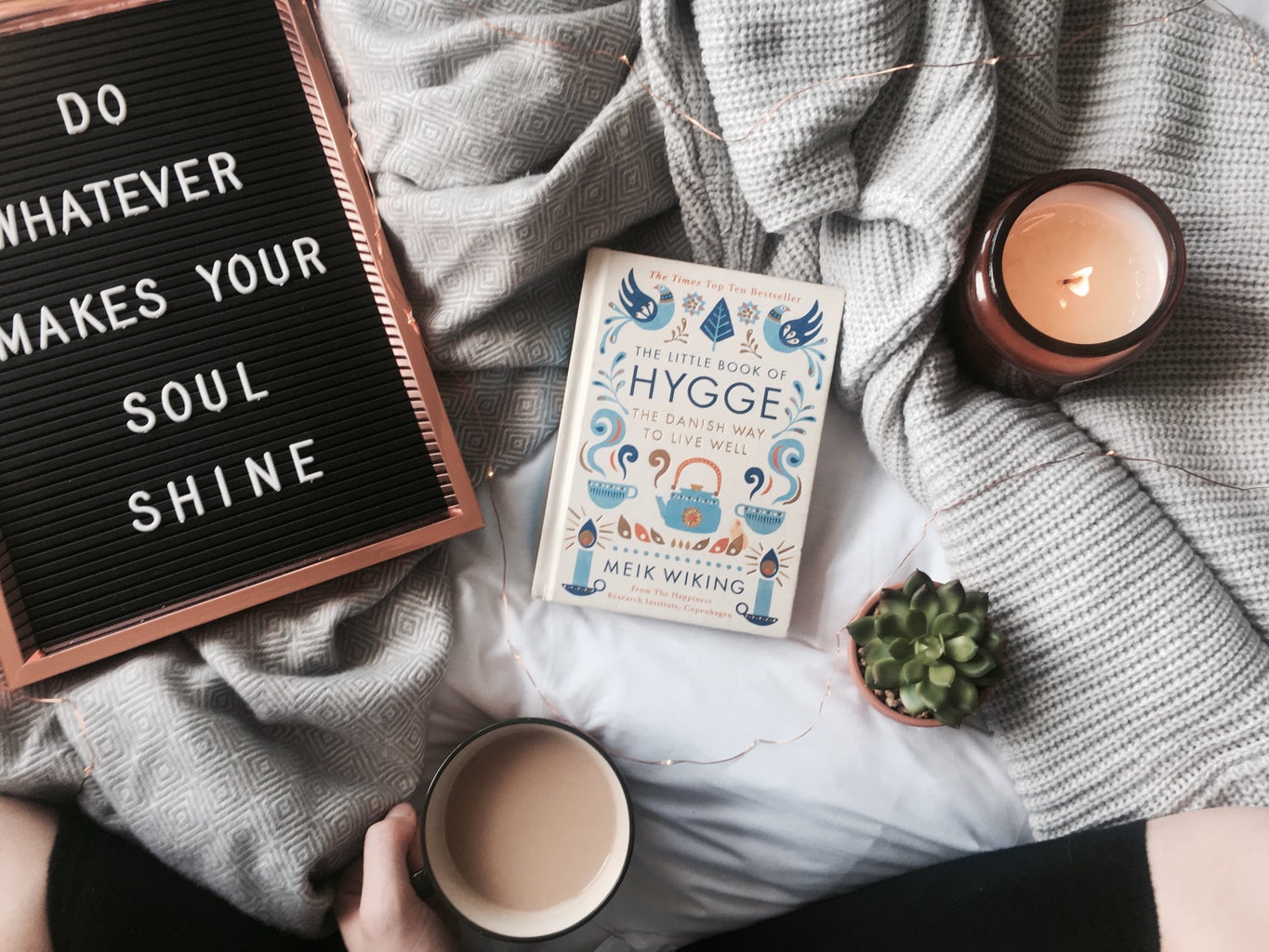 Also, don't forget to go outside once in a while. It's important to keep your body moving and taking a nice walk around the neighborhood can do wonders for your mental health. I recently hooked up my Wii after a billion years and I'm actually so excited to play some Wii sports; another fun way to keep my body moving. Do whatever you need to do to get through this weird period of time we're all living in!