What Celebrating Both Hanukkah and Christmas Has Taught Me About My Identity
Celebrating the holidays with my family is truly the best of both worlds. Decembers have always been filled with a combination of steaming piles of crispy latkes, sparkling ornaments on the tree and all types of festive music. When I was little, receiving both Hanukkah and Christmas presents was the height of luxury, and I felt like the luckiest girl in the world.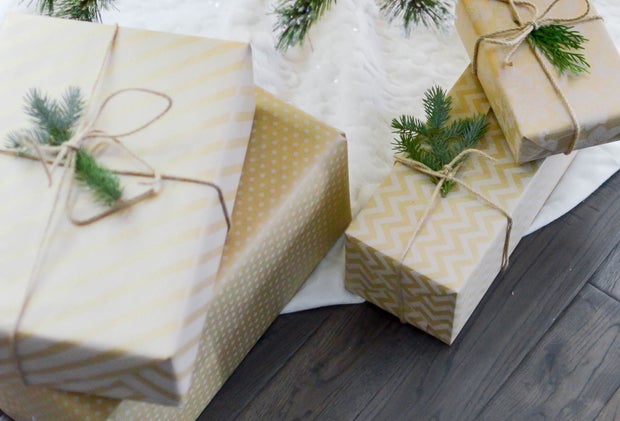 As I've grown older, my family's blending of holidays has come to mean so much more than extra gifts. I'm of mixed heritage; I have Eastern European Jewish lineage on my father's side and Japanese Christian lineage on my mother's side. I sit at the crossroads of so many identities, and at times it feels like I'm stuck floating between the two halves of my family. Celebrating both Hanukkah and Christmas always serves as an annual reminder that I don't have to pick sides and can instead appreciate the special mix of cultures and traditions that shape me. 
Not fully fitting in with either of my family's cultures is a major theme throughout my life. I struggle to identify with my Jewish community because my distinctly Asian appearance always makes me stand out like a sore thumb, and I simultaneously feel disconnected from my Japanese side given I've never been to Japan and can't speak even a sentence of the language. I've received dozens of comments from friends and acquaintances asking "So, are you more Jewish or more Japanese?" and "Which are you really?", and I'd be lying if I said it doesn't get to me. Constantly in limbo, it often feels like embracing one culture means sacrificing the other.
The holiday season has a magical way of dissolving these worries.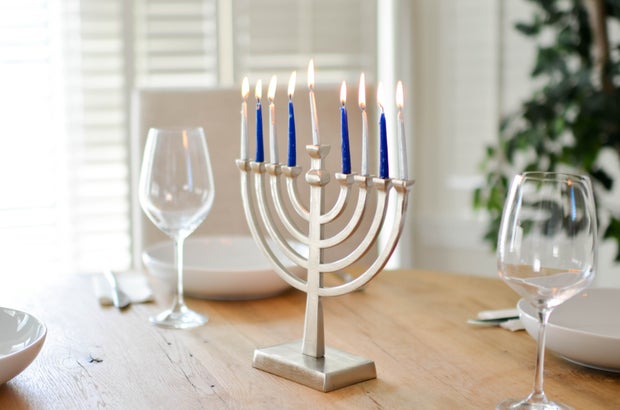 Photo by Element5 Digital from Unsplash Every year I celebrate Hanukkah with latkes and sufganiyot (jelly donuts) and light the hanukkiah's blue and white candles for eight nights. My paternal family members give donations to each other's favorite charities as our Hanukkah gifts, and my mom buys little bags of chocolate gelt for a nostalgic treat. When Christmas rolls around, I visit my maternal family and help my grandparents decorate the Christmas tree. Stockings are stuffed, classic Christmas tunes are constantly played in the house, and my sister and I argue over which baubles and garlands look best. Despite not being raised in a Christian household, I appreciate the Christmas spirit and the little angel figurines my grandma arranges in the foyer. 
In all the festive cheer, I never stop to second guess if I belong. My parents always put particular care into treating each holiday with the same importance, and both holiday meals with either branch of my family are equally as heart-warming. Enjoying the candlelight of Hanukkah doesn't make the twinkling Christmas tree any less beautiful.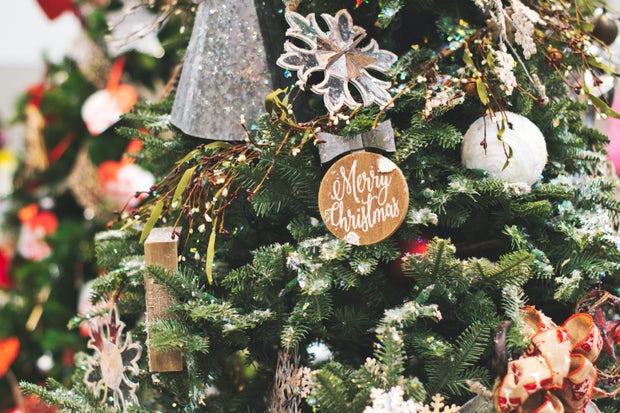 Photo by Kevin Bidwell from Pexels
The holidays stand as proof that participating in the traditions of one of my cultures does not require watering down the significance of the other. Even though wrestling with my multicultural heritage can be challenging, the winter holidays always remind me to be thankful to have twice the traditions and joy in my life.