I can hear the rain falling outside my bedroom while I mindlessly scroll through TikTok. An email notification from UCLA catches my eye as I click on the message. My heart falls as I read the email contents: UCLA would remain virtual for the year, closing down dorms only for essential needs. I would not be getting a freshman year experience on campus.
As I'm sure so many other college freshmen from the past year have felt, I was disheartened and upset. It was hard for me to process my emotions and make sense of my feelings without feeling guilty and selfish. The COVID-19 pandemic has taken countless lives, leaving families devastated with fewer places to set at dinner tables. I watched my own grandfather fall victim to COVID-19 as he spent several days in the ICU attempting to recover. It felt selfish, feeling upset about something so trivial as not being able to be on campus for an in-person first quarter of college while people were suffering in ICU beds battling for their lives.
I'll admit, it was hard starting my first college experience online. I had never been to UCLA's campus since tours had been canceled the previous spring during the outbreak of the pandemic. I had made my choice solely based on my mom's experiences and the virtual tours offered by UCLA. I figured I would have plenty of time to get used to the place I would call home for the next four years in the fall, but obviously, that would not be happening any time soon. I struggled to cope with the continuance of online learning, and it only got worse as winter and spring quarters were quickly made online. Seeing my friends leave for college and experiencing the ups and downs of a COVID-19 freshman year on campus left me feeling jealous and cut off from the rest of the world as I sat behind my screen for my economics class. Battling between feelings of jealousy, guilt, and hurt left me stewing in a batch of mixed emotions throughout my freshman year.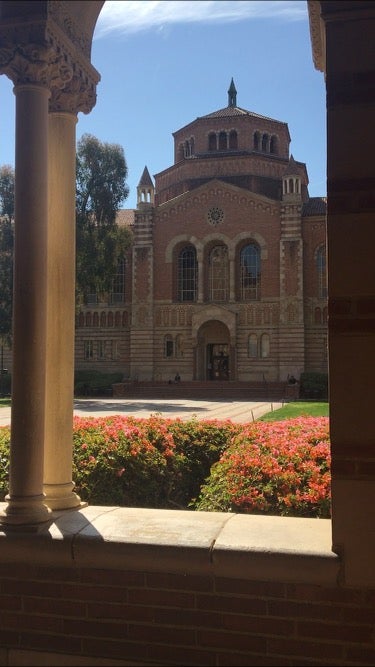 Flash forward to August 2021. I was now preparing to finally leave for college for the first time. Yet instead of feeling excited, I felt weighed down by leftover emotions from the past year. How would I be able to navigate campus life without having ever stepped foot onto UCLA's campus? How am I going to navigate my classes in person? Between the advice from my friends who had already spent a year on their college campuses to all of the new setups waiting for me on campus, it was hard not to feel overwhelmed. In other words, I felt like a nervous freshman again. How do you navigate this sea of worries, dread, and nervousness all at once?
It's difficult to put into words the struggles everyone has gone through in the past year and a half due to COVID-19. Many have seen the distribution of the vaccine as the beginning of a new day while others see a darker horizon with the Delta variant spreading. I know my struggles are little compared to others, and it's been a long journey to get to where I am today. To all my college sophomores feeling this way: know you're not alone. Your feelings are valid; it's okay to not understand your mixed emotions. These next few weeks on campus will be tough, and navigating through everything will feel overwhelming. For the class of 2024, just know that we're all in this together.