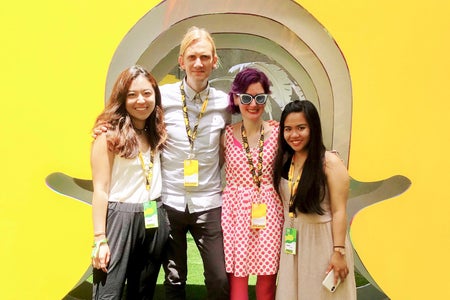 Snapchat Lens Creators, Rhonda Greene & Anrick Bregman Share Their Inspirations For Making Lenses At VidCon 2019
VidCon is known for all the amazing internet stars, but Her Campus at UCLA was also introduced to a new type of creator - Snapchat's Lens Creators! We had the chance to speak with Rhonda Greene and Anrick Bregman, two of Snap's official Lens Creators who have brought some of our favorite Snap lenses to life. Our interview took place at Snap's Oasis Cafe, an exclusive lounge with food and fun activations, including the "My Lens" activation where we created 4D versions of ourselves in a Snapchat Lens! Lens Creators are able to use Snapchat's publicly free Lens Studio tool to build and publish augmented reality experiences. AR has become an increasingly effective method to reach and engage with audiences. Over 400,000 Lenses have been created with Lens Studio, and played with over 15 billion times!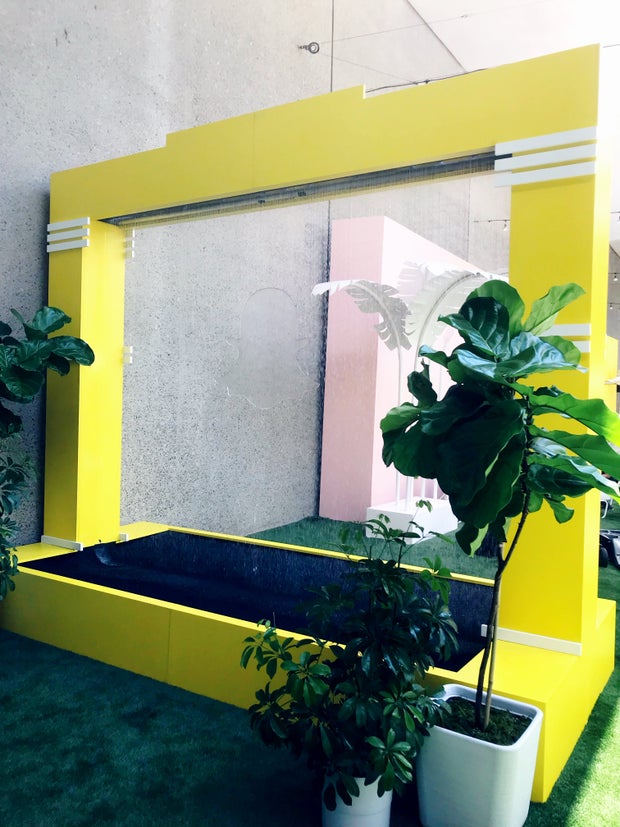 Rhonda shared with us the creative process about making lenses, describing, "Creating art for Snapchat transitioned into turning my art into lenses. Essentially, I create something, put it out into the world, and then people use that to make their own creatives, which is a really cool way to see people interact with my art." In describing the inspiration behind her creations, she explained, "I made a lot of my lenses as a sort of an inside joke with my friends, to make just one person laugh. And when it gets sent out in Snap, it gets a life of its own. You never know what's going to happen with it once you put it out into the world. Someone will do something with one of my lenses, which will inspire me to make my next one."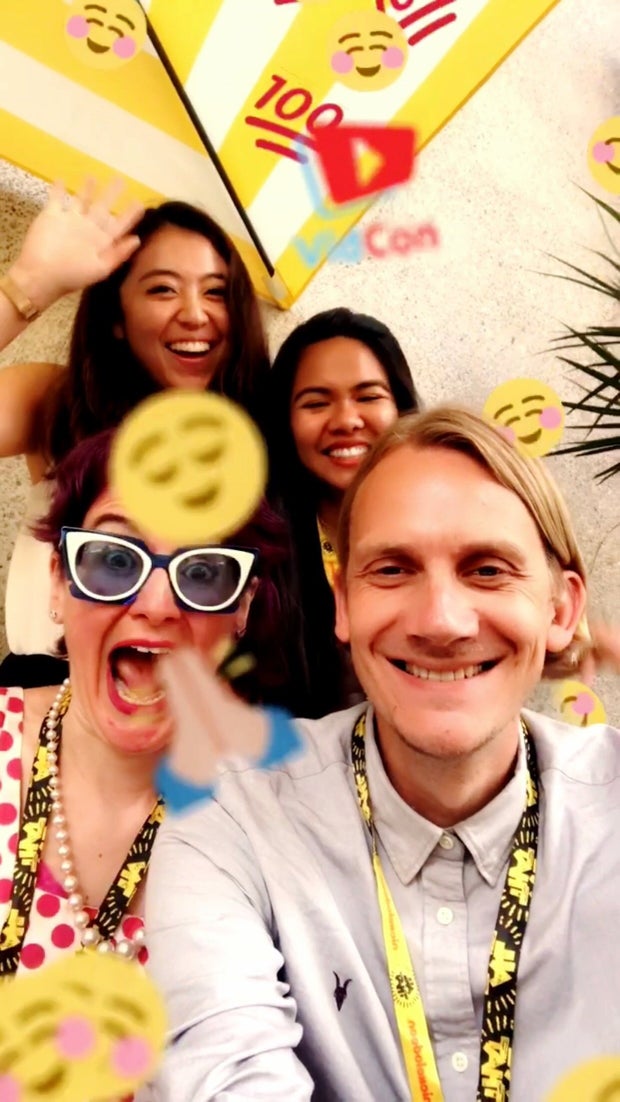 Anrick Bregman shared, "Inspiration comes everywhere. Whether it's watching a movie or something I read, I'm constantly writing ideas and referencing to what I see. If I see a film I love, and there's a character with a particular look, one of the most fun ways to exploit a character is just to make a version of it and become that character. It's a great way to interact with the films you love. And the journey to making it is short."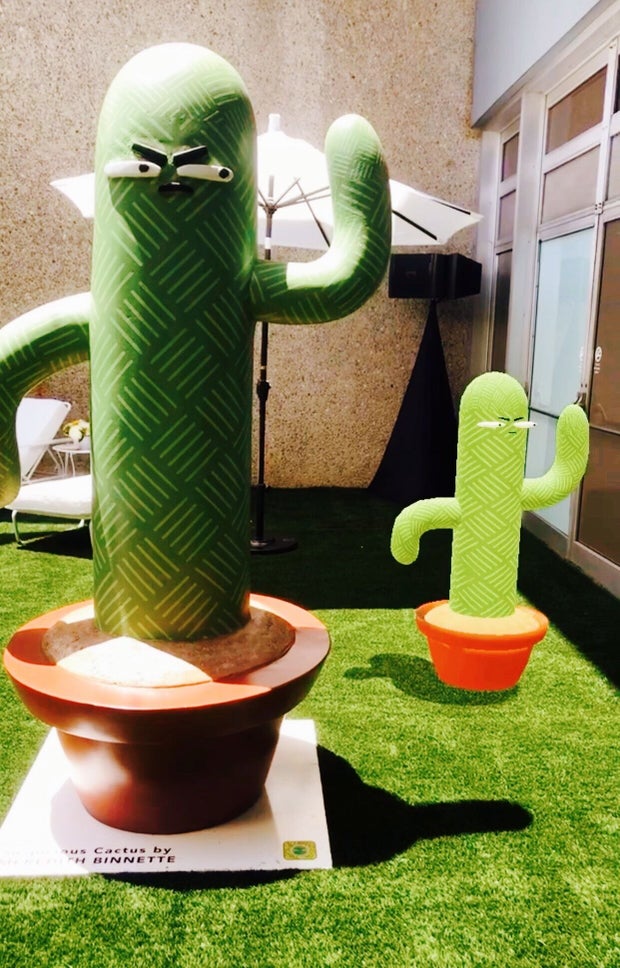 We asked the creators to share their favorite lenses! Rhonda told us, "Mine changes, depending on my mood. I love bright colors and I have a goofy aesthetic. I really love the one with unicorn ears and a horn. It comes in black and white and once you tap it, it explodes in color and confetti. I've had a lot of fun with that one." Anrick mentioned, "The gender swap lens is my favorite. Of my own lenses, I like to explore science fiction themes and ideas, so I made a lens related to a game that's coming out with a mechanical arm." 
The beauty of Lens Studio is that it is built to be approachable for even entry-level AR experimenters. Rhonda shared, "I just like to make people smile. If someone is having a bad day and my lenses do anything to improve the state of their day, even just a smile, that's really rewarding to me." Anrick spoke about the community of Lens Creators, "All the official lens creators are really connected, the community is really strong and we help each other out. Sometimes, when I'm trying to make a lens, it's almost like a group project. It's a really positive group of characters that challenges each other but also supports."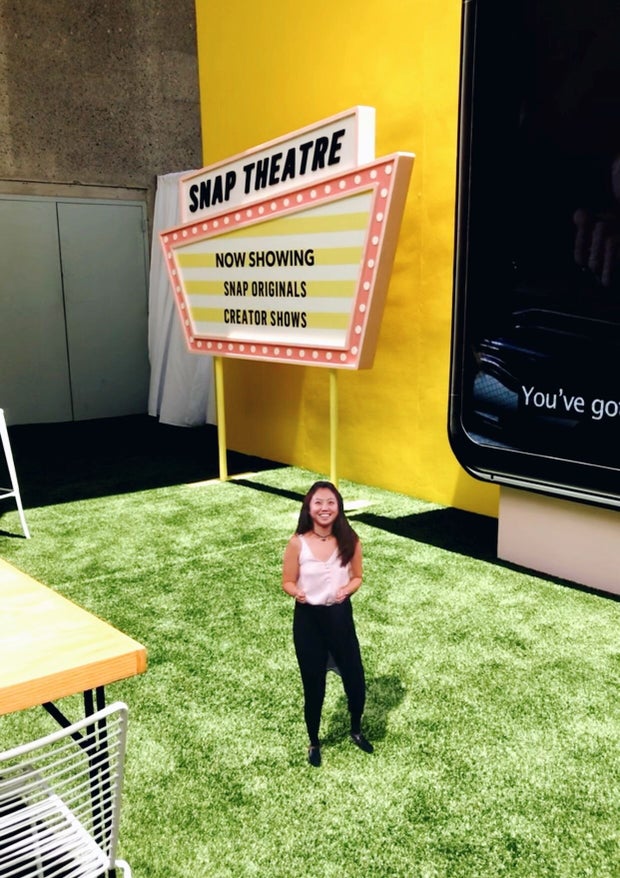 We had the opportunity to create 4D versions of ourselves with the "My Lens" activation! It was exciting to create our own unique lenses, and we were able to share our codes with friends on Snapchat!  And during our visit, we could not help snapping some photos of all the cute decor and swag. Yellow was clearly the aesthetic.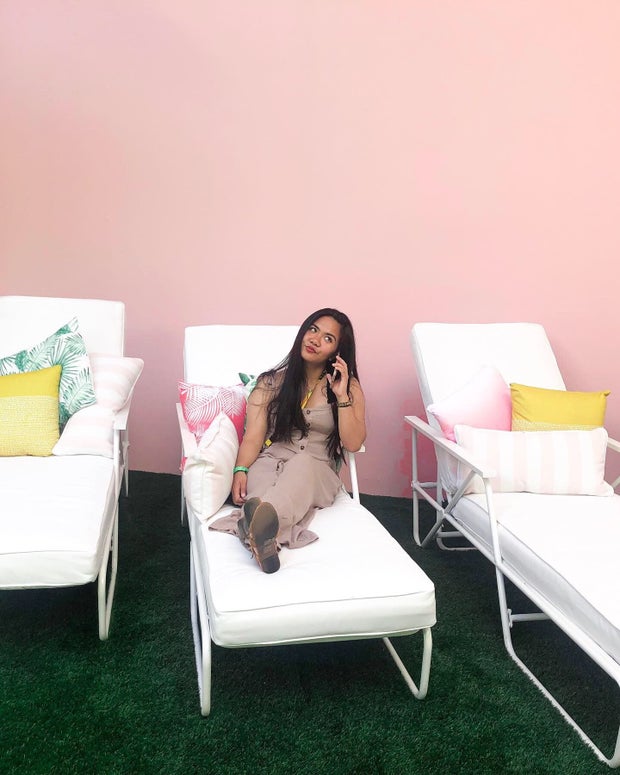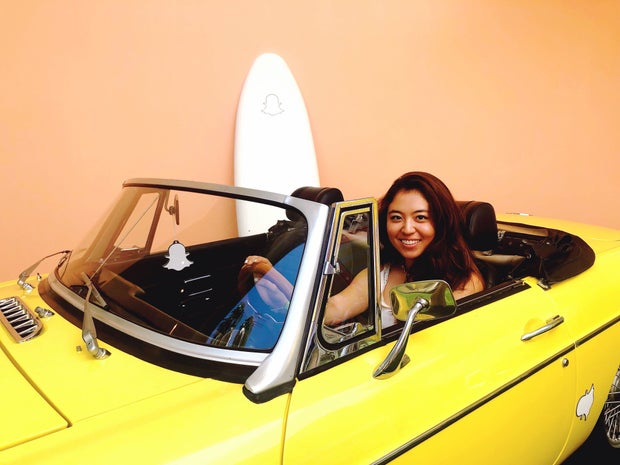 To learn more about Lens Studio, click here. Thanks so much for speaking with Her Campus at UCLA, and thank you to Snapchat for having us over. We had a wonderful time at Snap's Oasis Cafe.