If you spend time on TikTok, you are no stranger to the latest trending sound that begins with a girl saying "I hate all men," but then goes into a cover of Cloud 9. Paravi Das is the girl behind this beautiful voice. Das is a UCLA second year at the School of Theatre, Film and Television. Her Campus at UCLA was able to interview Das and learn about her TikTok career that has resulted in over two million followers and millions of more likes on the social media app. 
HC: In a nutshell, tell me about yourself? 
PD: My name is Paravi Das. I'm 19 years old, turning 20 in like what, 15 days? I'm a theatre major with an emphasis in musical theatre hoping to minor in music industry, and I'm a second year. I'm originally from Virginia!
HC: Congratulations on hitting 1 million followers on TikTok! That is amazing! [She has already surpassed 2 million followers since this interview!] How did you get started on the app, and can you tell us a little about your journey with it?
PD: I actually downloaded TikTok before the app was considered cool. It was February of 2019, and I thought it was just a fun comedy app. I downloaded it and posted a college admissions skit because I was a senior going through college admissions. It kind of went viral: 100 thousand views or something like that. From there, I just didn't post. I took a break after my first video because I was like "eh, whatever." But, in August of 2019, I redownloaded the app. I was hanging out with my friends at their house one day, and we recorded a singing video that went mega viral, like 12 million views. It was crazy, and then I took another break from the app. I have not been consistent over the past few years, but I think it's good that I took those breaks because I was not in the mental space to actually make TikTok something I could pursue in that way. I did post a little over the first year of college, but I wasn't really focused on it. I was focused on friends and school and college life, but then quarantine started, I re-downloaded the app again, and then everything just kind of blew up from there. I started posting consistently and really getting to know the people who follow me, and it's turned into something really cool.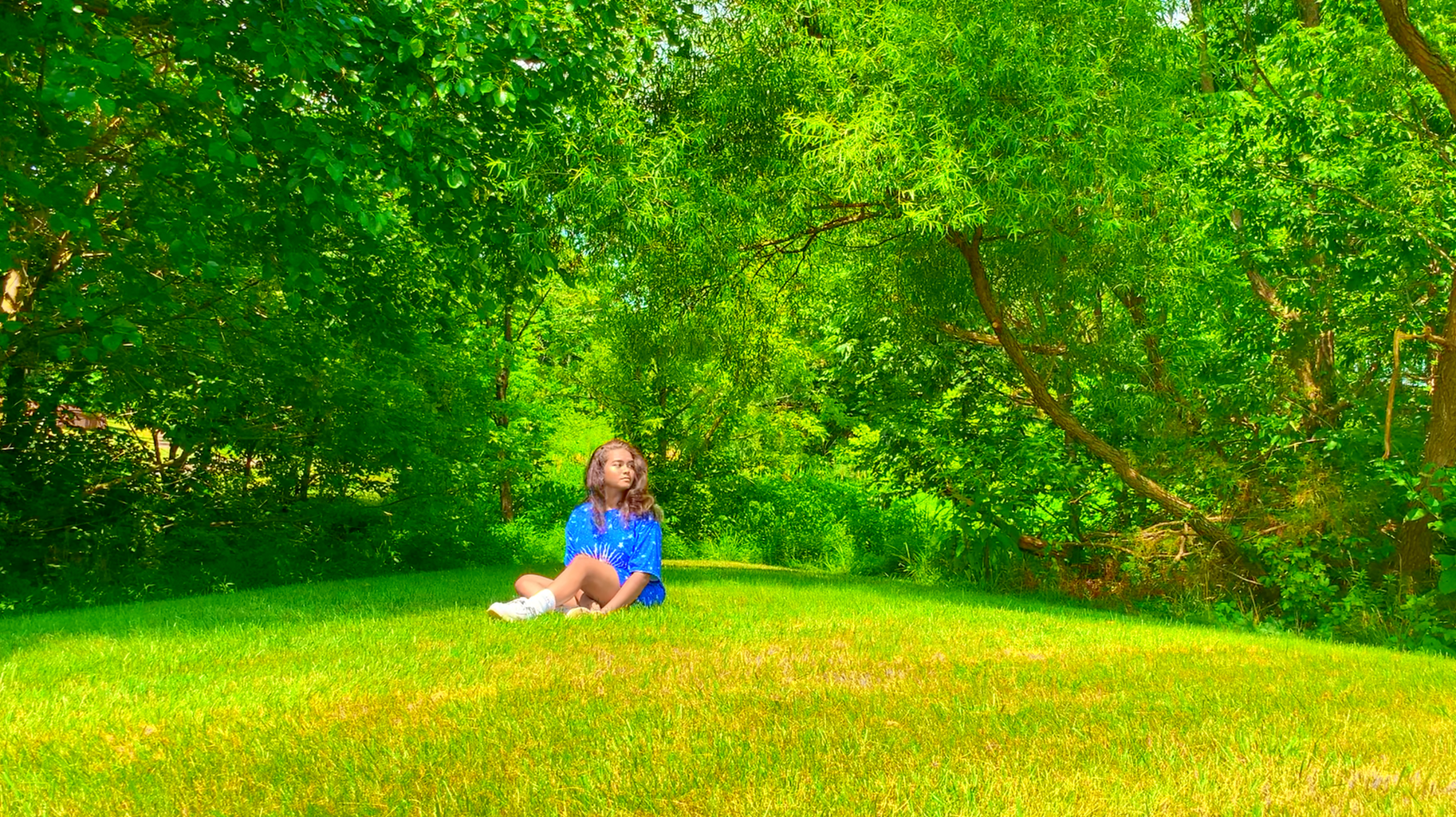 HC: Yeah, it is cool! A lot of your videos are of you singing. Is that something you hope to do with your life? What inspired you?
PD: It's definitely something I want to do with my life! Ever since I was three years old, I've been performing in any capacity. I'm pursuing musical theatre in my studies, but I think being a recording artist has always been the dream. I just never really thought it was possible until this past week. 
HC: What is your favorite song to sing?
PD: Adele is one of my favorite singers, and I just love every one of her songs. I just love those ballad, alto powerhouse songs.
HC: I know you've uploaded a couple of covers on Spotify. How has it been putting your music out there and getting a really positive response?
PD: That's actually crazy because I've done covers my entire life, basically. I've loved social media since it started in middle school, but I've never released anything to streaming platforms, mostly because I was like, "Oh, that's for original music. You don't put covers on there." Then, Electric Love, my cover on TikTok, blew up back in April. I released it on the actual streaming platform in June, so it took me a while to work up my confidence to do it, but I realized, "Hey, you know, I've DIY-ed my entire career up to this point. I can DIY streaming platforms too." So, I looked up how I could do it, bought a subscription to this uploading service, and just started doing it.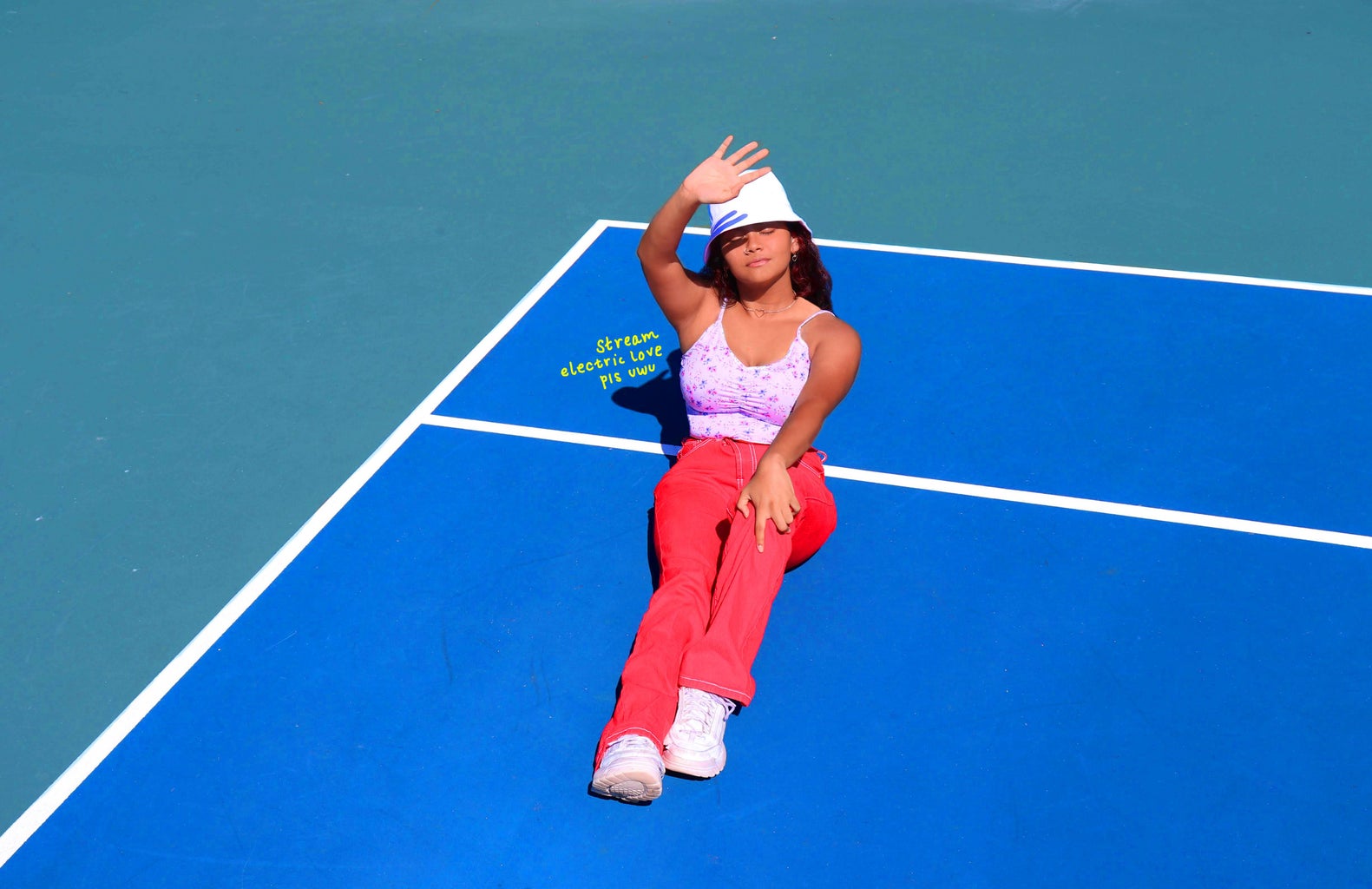 HC: That's really cool! So, circling back to TikTok, what has been your favorite video you've posted on there? 
PD: That's hard! I think I like my pep talk video. It was the one where I'm running past the door yelling "bestie" at the top of my lungs. I like that one because I sing at the end of it, but you also get a taste of my personality. If you need to understand me in a nutshell, that's the video that encapsulates it all.
HC: Recently your sound has gone viral. What has that been like for you?
PD: That has been one of my biggest dreams since starting TikTok, having an audio do really well. It's been an actual dream, like every other video on my For You Page when I'm scrolling, it's like, "Oh, that's me. I recognize the voice." It's just the craziest feeling, and I don't know how people could ever get used to it, but it's a blessing. 
HC: I've seen that people have done edits of you or drawn portraits of you. You have your own fanbase. What is it like when you see those and creating those connections with people? 
PD: I think even when I was a smaller creator, I always had the saying, "I don't have fans, I have friends." Seeing people take time out of their day to do these types of things for me, like make edits and pictures and stuff like that, it's an insane amount of pure love. It gives me the same feeling as when my mom brings me cut-up fruit when I'm in class. Who does that kind of stuff other than pure, good, kind people? It's amazing, and in the past few weeks, that community has really grown, and I'm so blessed to have that. I also just want to get to know these people, and it's been hard because I've been expanding at such a rapid rate. Of course, that's a blessing, but I'm hoping over these next few weeks when things start to calm down a little, I'll really just get to sit down and go on live streams or respond to DMs because everything has been completely flooded. I'm really looking forward to getting to know everybody who decided to support me on this journey. 
HC: What has been your favorite interaction with a follower or a "friend?"
PD: I've done two Zoom calls so far. I did one when I released my cover of Godspeed, and I did another one when I hit one million followers. There's a bunch of different all walks of life on these Zoom calls, and it's so much fun; we played a Kahoot, which was just a blast! There was this little girl who unmuted, and I couldn't find her because her camera was off and there were a lot of people talking at once. But she unmutes, and she's literally like 7 years old. Her voice was the most adorable thing I've ever heard. I think that was one of my favorite moments. I melted right then and there because she was like, "Paravi, I love you so much," in that child voice. I was just like, "This is over for me. I can't do this anymore."
Oh, there's also this one more. One of my first friends on the app … has been the most supportive person I could ever ask for; she's always commenting, always hyping me up, things like that. She had a musical performance last weekend. It was available virtually because of COVID, so I surprised her by going. She couldn't see me because it was a livestream, but I sent her photos of me posing with her on stage. It's just moments like that that just make me really happy. Above all else, I want people to know that everything I'm doing right now is because of those friends. I'm just so grateful to have these kinds of people in my life. 
HC: On your Instagram, you often post childhood photos of yourself and talk about how baby Paravi would be so proud. Could you talk about what representation means to you and how it impacted your life or childhood? 
PD: I like to think that I'm very connected to my roots and where I come from, whether that is my heritage, my parents being immigrants or me just sitting with my tiny karaoke machine that I've had for 19 years. I like to post those baby photos and milestones because it reminds me of how far I've come and where I have yet to go. I grew up without ever being able to treat my TV screens, my music, whatever it may be—I've never been able to treat any of those sources of entertainment as mirrors just because there are no Indian women in modern pop culture in America right now. We have Bollywood, and we have our Indian entertainment, but I could not tell you the name of more than two or three artists in the music industry right now who are Indian women. I think I can name one, and that's Revina. If we go to performances like acting and theatre, I can name five max, but I can't go past that. And I think that's terrible! Kids grow up idolizing these people and come to an understanding that they don't belong there because nobody looks like them. From day one you are inadvertently told that that's not something you can do. That's why representation and diversity and inclusion and uplifting minority voices is so important, especially in the entertainment industry. At the end of the day, entertainment is all about putting something out there that makes somebody smile, that makes somebody feel something. Entertainment should be able to be a mirror to society, and it can't be a mirror to society if it is still excluding minority groups. It's something that I really want to change, and that's actually one of my dream goals. We'll see if it is possible, but I'd just be happy if anyone achieves it. It doesn't have to be me, I just want to see it happen.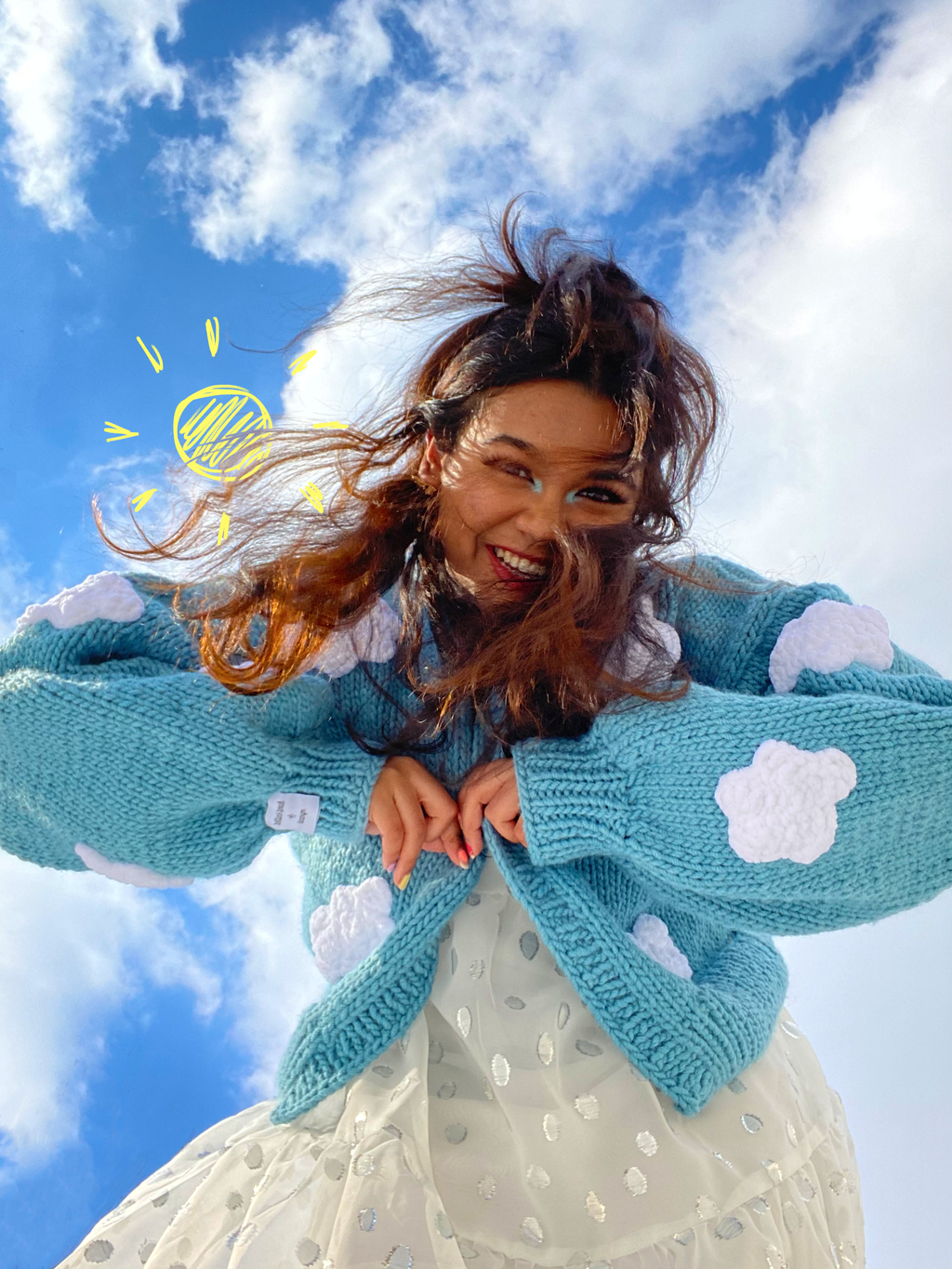 HC: What would you say TikTok has done for you in furthering your dreams and career goals? 
PD: It's done everything. There's just a sense of engagement in the community that TikTok can create that other platforms can't. I used to do covers on Instagram, Youtube, things like that, but it's just not the same as TikTok with the immediate sense of community. On TikTok, you can really make those relationships by duetting, replying to comments, things like that. It's just something that you really haven't seen before on anything else. 
HC: I know you can't give too much away, but what would you say is next for you? 
PD: Very exciting things.
HC: Well, I always like to wrap up with some fun questions. If you could meet any TikToker, who would it be and why? 
PD: Haha, that's hard! That's such a good question. I think Brittany Broski. She's just freaking hilarious, and I think we would get along.  
HC: What is a fun fact about yourself? 
PD: I got my black belt in taekwondo when I was nine years old! 
HC: That's really cool. Do you still do taekwondo? 
PD: Absolutely not. I can't remember anything, but I say that and try to seem tough. 
HC: Well, it worked on me. Finally, what is something you want people to know about you, as an artist or just as Paravi?
PD: Obviously, I'm not the biggest name in music or anything like that. I'm no Harry Styles or Adele or anything like that, but I think that in my future, I would just like to foster those genuine, real connections with people. It's tough trying to talk and engage with over a million people and really feel like you are a part of something like in that way, but I would like people to know that I'm somebody who will try their best to do that: to actually be your friend and actually put that effort in. I want the spaces I create in music and social media to feel like places where you can be safe and happy and where you can know that you are engaging with somebody that genuinely cares about you. I do actually genuinely care about every single person that has ever shown me support or even hate because that is how I got here. I didn't get here by myself. It's those people who are helping me; they are walking along beside me, pushing me up, hand in hand. That's a long way of putting it, but basically, I want people to know that I'm here for them. 
Das is not only extremely talented but has a sweet, genuine spirit. Her Campus at UCLA had so much fun talking with her, and we wish her all the best with TikTok, her singing career, fighting for Indian representation, and of course remembering some intimidating taekwondo moves.