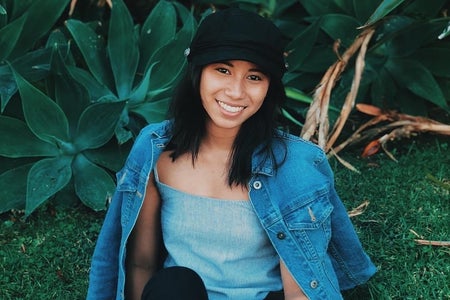 Original photo by Rebecca Karlous
Profile: How International Bruin Sofia Gonzalez Made the Most Out Of Her Time At UCLA
Sofia Gonzalez is a fourth-year, international Political Science student finishing her last year as a Bruin 7,282 miles away from Westwood, CA. Away from her family and living in the U.S. by the age of seventeen, Sofia dedicated long hours at her gymnastics club gym, landing her a spot on the UCLA Gymnastics team. Yet, that isn't the only impressive part of her story. Sofia embodies what it means to truly be a "Bruin" as she immersed herself in campus organizations, including UCLA's Campus Assault Resources & Education, as well as the "Daily Bruin." Her Campus at UCLA chatted with Sofia to learn more about her unique journey, navigating from being a student-athlete to being actively involved and passionate with campus organizations.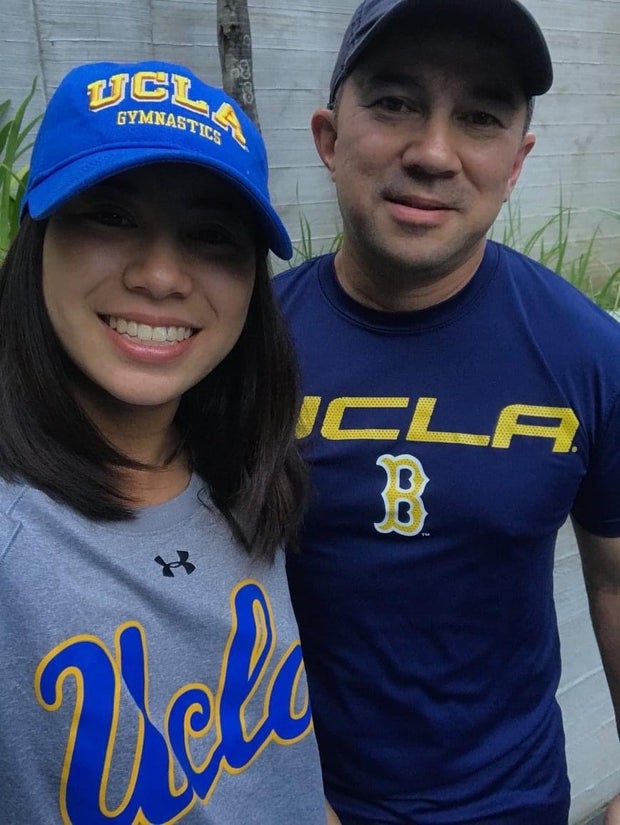 Original photo by Sofia Gonzalez Her Campus: In what ways has finishing your senior year of UCLA virtually, in the Philippines, affected you both positively and negatively?
Sofia Gonzalez: I left the Philippines when I was seventeen years old to pursue an education in the U.S. I'm twenty-two now and I haven't been home for this long the past five years. When the pandemic broke and I was asked to come home, I was dreading the idea of living with my parents again. I've really learned to value my independence in the U.S. When I got home, I was miserable because I felt trapped and was being told what to do all over again. But, I've learned to reshape my mindset. It's been eight months now since I came home and it's the best time of my life. I am making up for the lost time I had with my little sister, my little brother and my parents. Virtual school is for sure tough... I miss my friends and I miss LA, but being home with my family makes their company worthwhile.
HC: What is some advice for students that are finding a hard time with online school away from Westwood?
SG: Life is not over. Our frontliners are risking their lives to fight the pandemic, people have died from COVID-19, and yet we are still here living and breathing. There is no formula for coping with stress, especially when you feel helpless, but I would suggest picking up a new hobby! I tried growing an herb garden during the quarantine. Although they all died, lol, it really taught me to focus on the small moments like making sure they're getting enough water or harvesting them for a recipe. These seem really minor, but it has really amplified my outlook while I am busy with online school.
HC: Tell us more about CARE. What is it and what is your involvement with the program?
SG: CARE is a program at UCLA that stands for Campus Assault Resource & Education. The program strives to eradicate all forms of sexual and gender-based violence. It offers support and legal help to survivors who have difficulty coping with their experiences or trauma. I do a lot of admin/advocacy work such as helping maintain vital databases and creating flyers and monthly newsletters! I work with an amazing team of people who dedicate their lives to social justice.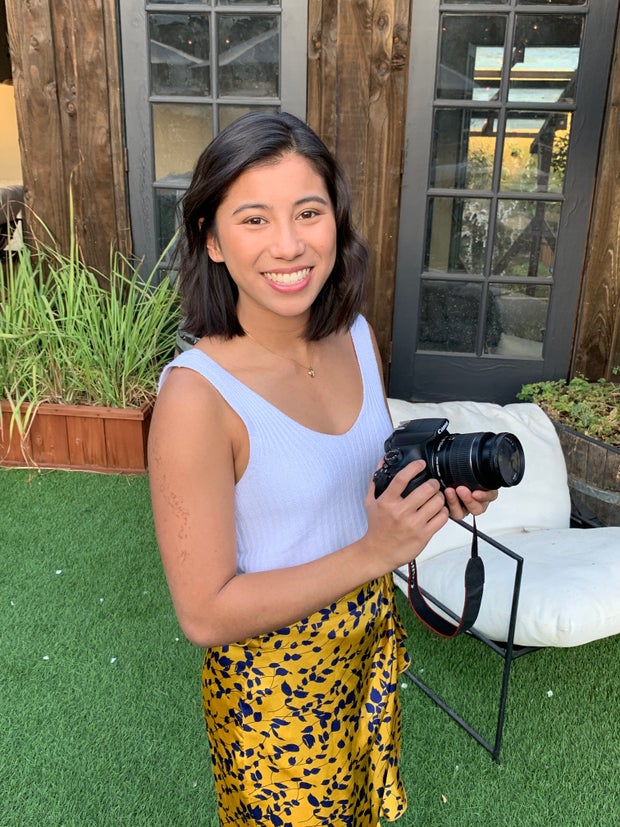 Original photo by Rebecca Karlous HC: What have you learned from your education at UCLA that you hope to bring home to the Philippines?
SG: Studying political science at UCLA has taught me so much about this world, and I have interacted with so many incredible people from different backgrounds. Not many people from the Philippines go to universities abroad and get this same exposure. It would be an honor to use my education to help steer the direction of my country towards a progressive and fruitful one, no matter the career I choose down the line.
HC: A creative work of yours is photography, and you express so as being a photojournalist for the Daily Bruin. Tell us about your photography journey and what got you to start capturing?
SG: I've always had a knack for anything creative. Growing up, I got a lot of exposure to the arts from my mom who is an interior designer and picked up fine arts. I traveled a lot growing up and was always documenting all sorts of things with a camera during my travels. That creative instinct has always been with me, and picking up the camera more seriously was second nature. Coming to UCLA, I chose to major in Political Science and really found a true passion for learning about social injustice. I felt compelled to understand it first-hand, so I decided to join "Daily Bruin" to learn more about journalism ethics. I started exploring issues like homelessness in LA and volunteering to cover events like the Skid Row Arts Festival. With that, I made connections in the boxing world and took pictures for professional boxers in LA. What I love most about visual storytelling is the people I meet along the way. It allows me to observe and listen more closely to this world and walk beyond my borders. 
HC: Name one memorable moment at UCLA you will never forget.
SG: The most memorable moment for me was when I knew it was time to hang up my leotard and retire from gymnastics. I came to UCLA as a student-athlete expecting to finish my gymnastics career during my college years, but it did not come to fruition. It was painful and the most confusing time of my life. I remember crying a lot because I felt so lost. I had equated my identity with being an athlete for fifteen years and was scared of what the future had to offer because it didn't go my way. I look back now, and it was my moment of strength; I discovered a different side of me I never knew existed, and I learned that I was capable of so much more than just gymnastics.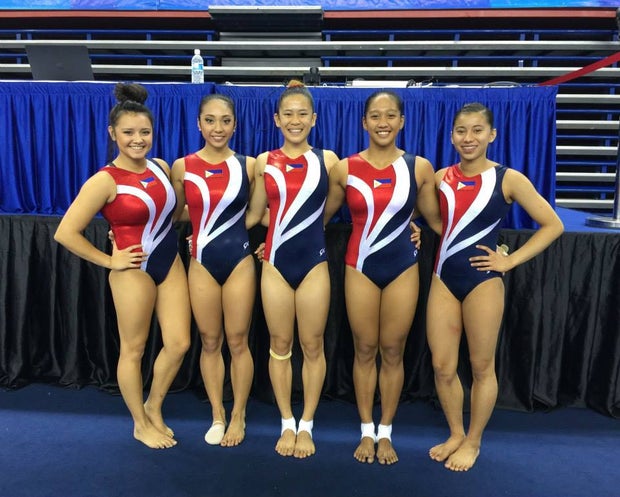 Photo by Sofia Gonzalez
HC: What advice do you have to current, UCLA international students?
SG: I came to UCLA very withdrawn and timid. I was known as 'that one girl from the Philippines' and held my own opinions afraid of what others might think. My advice to international students is that there is no reason to be ashamed of yourself and the experiences you keep. Be notorious and live where you fear to live. 
HC: How has your Filipina identity changed/evolved while being in the United States?
SG: I also came to the U.S. very ashamed of my identity. I was made fun of for little things because I said a certain word funny or because I was always that "brown Filipina kid" in the room. However, it's been five years since I came to the US and I couldn't be prouder to be Filipino. It took a lot of self-reflection and valuable friendships to recognize my identity and be at peace with who I am. Now, I am always proudly sharing with friends my heritage. I teach my friends how to eat Filipino food and to speak Tagalog!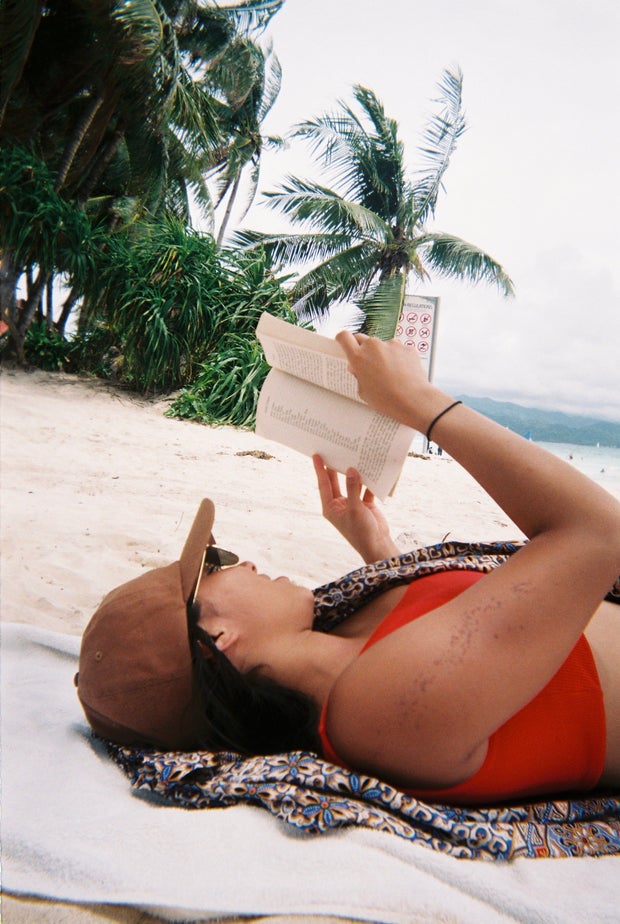 Original photo by Rebecca Karlous
HC: Where do you see yourself after graduating from UCLA?
SG: I see myself serving others after graduating from UCLA- whatever shape or form that may take in a career. I am fortunate enough to have the opportunity to attend one of the top universities in the world and want to use my own privilege to be in the service of others. The world is plagued with evil and injustice... I've seen it in the Philippines and the United States alike, and there is no better way to use my education to foster system change. 
HC: Lastly, what does it mean to you to be a Bruin?
SG: For me, being a Bruin is more than just "bleeding blue" or proudly wearing it on your hoodie. Being a Bruin is confidence in your own strength and having confidence in your own identity. UCLA has enabled me to know that my experience matters and that my opinions matter. I believe that a true Bruin is resilient and serves as a model to others who are not proud of who they are. 
Her Campus at UCLA would like to thank Sofia for speaking with us about her time at UCLA, along with sharing her affecting story. We hope that this encourages not only international students but all students to get involved and be a part of an organization that makes an impact.