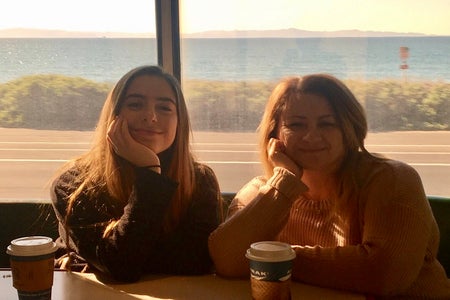 An Open Letter To The Amazing Woman I Am Lucky Enough To Call My Mom
To the amazing woman that I am lucky enough to call my mom,
To my loudest cheerleader, my first teacher, my strongest support system, my favorite set of ears to talk to, the most amazing chef I know and my biggest confidant and supporter, thank you.
Thank you for showing me what unconditional love is. Thank you for showing me that love truly has no boundaries. You loved me through all of my successes but, more importantly, you continued to be there for me through my mistakes. You have loved me at my best and (somehow) at my worst. You loved me even when I didn't love much about myself. Your heart never wavered and I am so extremely grateful for that.
Thank you for teaching me to not take life so seriously. You constantly reminded me that my life would not end if I did not get an A on a test (and spoiler alert, you were right). When I felt the world crashing down on me, you reminded me that "This too shall pass," that "все будет хорошо," "Everything will be okay." And when you were not there to remind me, you made sure to write those words on the refrigerator door so I could never forget.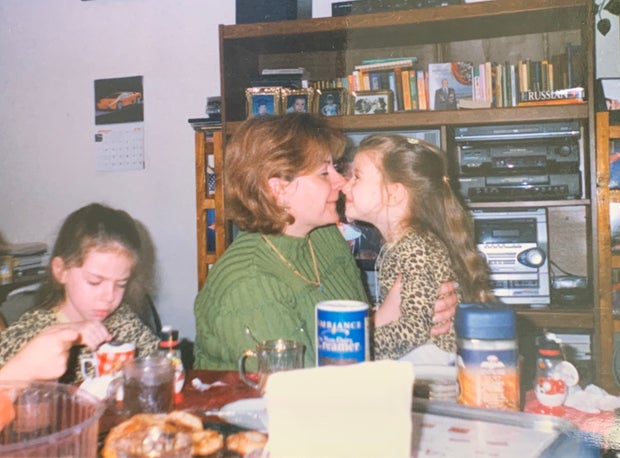 Eva Kaganovsky
Speaking of the refrigerator door, thank you for always cooking the most amazing meals, a luxury I did not realize I had until I left for college. Some people's love language is words of affirmation or gifts, yours is cooking. Nothing screamed love louder than smelling the heavenly scent of piroshki sizzling on the pan or fresh borscht coming to a boil over the fire. Your cooking is an act, a labor, of love that I am immensely grateful for. When my heart was broken, my mind was anxious or when I had problems that I was too scared to confront, you healed me with your cooking. Even when I went through crazy health fads, you experimented with me. And, as awful as some of my "healthy" recipes turned out, we just tried harder the next weekend. 
Thank you for always making appointments for me, even after I left for college, because you know calling adults scares me. Thank you for your strength, courage and your ability to put my happiness before your own. You taught me independence and the importance of thinking for myself. When I stayed up all night trying to decide whether or not to completely change my major in the middle of college, I asked for your opinion and you said, "It's your life, it's your choice." You have never treated me as a child, and I would not be the fiercely independent woman that I am today without you. 
So, thank you.
Thank you for teaching me how to rise above circumstances.
Thank you for teaching me to understand my worth.
Thank you for laughing at all of my jokes, regardless if you understand what they mean.
Thank you for your courage, bravery and strength.
Thank you for always being you and always being there.
Я люблю тебя мама, "I love you mama."
Your favorite child,
Eva