Only True OG Disney Channel Fans Will Remember These 8 Underrated DCOMS
The early 2000s was one of the best times of my life for one reason and one reason only: Old Disney Channel. As I did 12 years ago, I still live, breathe and unconditionally love old Disney. How can you not love all the fun—great shows, crossover episodes, Disney Channel Games, Pass the Plate and most of all, iconic DCOMs? Almost everyone knows the main ones, and for good reason: Halloweentown, High School Musical, Camp Rock, The Cheetah Girls and the list goes on. But only the true OG Disney Channel fans will remember these classics:
1. Smart House (1999)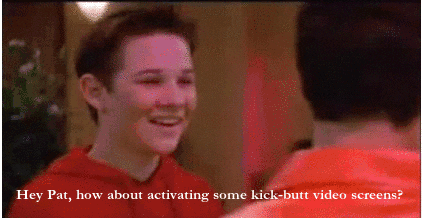 Smart House is basically about the OG Amazon Alexa… gone rogue. It is a story about a teenage boy named Ben Cooper, who after the loss of his mother, enters a competition to win a computerized Smart House, named Pat, that takes care of all his family's needs. Soon enough, things spiral out of control, and Pat develops a mind of its own, turning into an overbearing mother figure. Although futuristic with an out-of-the-box plot, Smart House is truly a heartwarming film about family and friends. It really is a classic.
2. The Thirteenth Year (1999)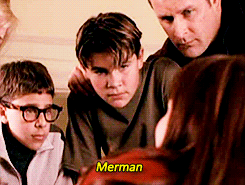 A movie about a merman? Disney Channel really went out of bounds here… and I'm all for it. The Thirteenth Year is about an adopted boy named Cody Griffin, who lives a seemingly normal life until his thirteenth birthday. He's the fastest swimmer on his swim team, has a great girlfriend and has doting, loving parents. However, when he turns thirteen, Cody starts to grow scales and becomes a merman! With the help of his friends, he is able to adjust to life as a merman and rekindle his relationship with his birth mother. This movie is the perfect way to laugh, be shocked and relive the good old days.
3. Zenon: Girl of the 21st Century (1999)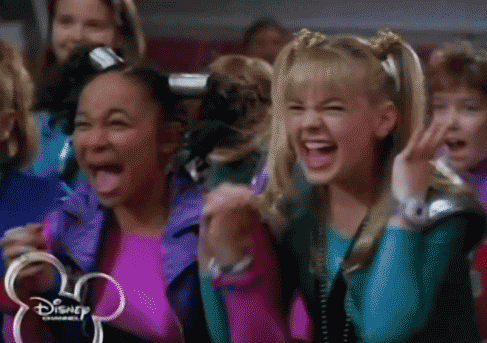 "Zoom zoom zoom" to 2039! (If you understood that reference, you are a true OG Disney fan.) Zenon: Girl of the 21st Century is an all-time favorite. Follow Zenon and her journey to protecting her space station colony from destruction. With appearances from Disney Channel's finest, Raven Symoné, and performances from 2039's (apparently) hottest pop group, Microbe, this movie will definitely keep you entertained!
4. Gotta Kick it Up (2002)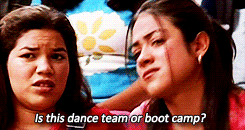 Before she was Carmen from The Sisterhood of the Traveling Pants, and before she was Betty from Ugly Betty, America Ferrera was Yoli Vargas from Gotta Kick it Up! Based on a true story of a middle school dance team, Gotta Kick it Up follows the story of five friends that fight to prove to their school and parents that their dance team will live on. "Si, se puede!" If I can do it, you can love this movie too.
5. Cadet Kelly (2002)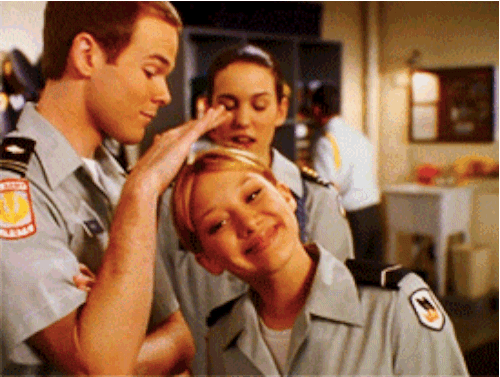 Cadet Kelly follows two of Disney Channel's most iconic stars, Hilary Duff from Lizzie McGuire, and Christy Carlson Romano from The Even Stevens. After Kelly's mom marries military school headmaster, General Joe Maxwell, Kelly is forced to go to military school, where she uses her fashion and bright personality to change the views of her fellow cadets.
6. Double Teamed (2002)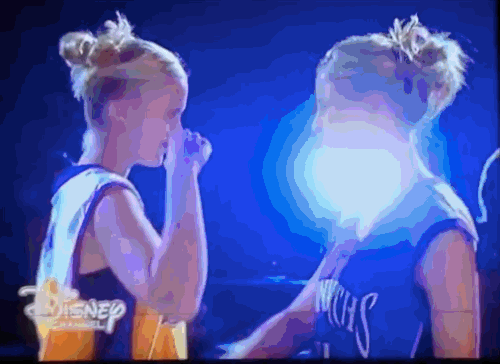 Double Teamed is perhaps my favorite movie on this list. It's emotional, heartwarming and equally funny. Based on a true story, it follows the story of two twins, Heather and Heidi, and their journey to becoming pro-basketball players. They move to a new school with the intentions to play on the volleyball team, but they immediately get discovered by the basketball coach due to their height. Their dad signs them up for the team without them knowing, and both sisters go through a journey where they deal with jealousy, sportsmanship, sisterhood and friendship. If you pick one movie on this list to watch, I highly recommend this one.  
7. Pixel Perfect (2004)
Phil of the Future's Ricky Ullman plays the character of a genius computer programmer that creates a human hologram pop star, Loretta, to be the lead singer for his best friend, Sam's, band. Drama unfolds, and Sam gets jealous of Loretta's seemingly perfect beauty and talent as she helps bring success to her band. This movie teaches a cute, heartwarming story about beauty, love and friendship, accurately reinforcing the message of one of Hannah Montana's greatest hits: Nobody's Perfect.
8. Cow Belles (2006)
Cow Belles is about two spoiled sisters, played by Aly and AJ Michalka, that are forced to work at their father's dairy factory after carelessly starting a fire in their house. This movie will constantly keep you laughing while simultaneously teaching you an important story about privilege, hard work and workers' rights.
These old DCOMs hold qualities that make old Disney Channel the best part of my and many others' childhoods. While being hilarious and heartwarming, these DCOMs still have important lessons embedded within each scene. If you're looking for a fun, light-hearted film with a hint of nostalgia, these DCOMs are for you.