The world premiere of the highly anticipated new Charlie's Angels film took place at Regency Village Theatre on November 11. With director Elizabeth Banks, an outspoken advocate for female empowerment, and Kristen Stewart, Naomi Scott and Ella Balinska starring as the leading ladies, the film exudes female empowerment and epitomizes the unparalleled strength of women that are united. Gender equality has often been neglected in the entertainment industry, but with feminism steadily on the rise, there has been an emergence of more women-led films and a surge towards recognizing the women in Hollywood. We were absolutely delighted and honored to attend the premiere screening of the female-dominated film, Charlie's Angels, right at the heart of Westwood!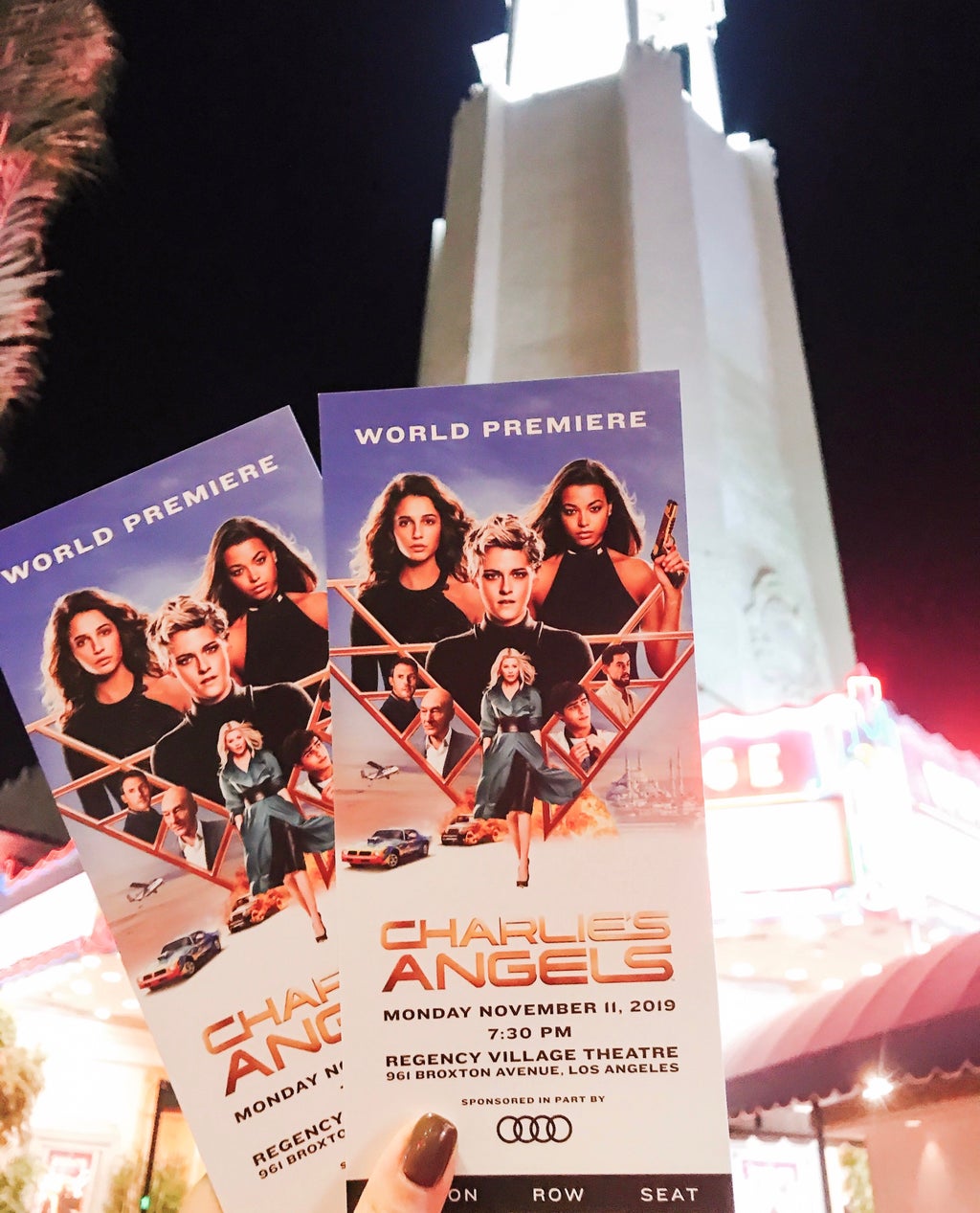 Charlie's Angels is a two-hour-long manifesto of girl-power and butt-kicking action. Banks definitely challenges and transforms the perception of female roles in the entertainment industry with her rendition of Charlie's Angels. With intense fighting sequences, suspenseful scenes and unexpected plot twists, we were delighted by all the film had to offer. Kristen Stewart's portrayal of her character Sabina Wilson showed a softer, more humorous side to the actress. Stewart's lines often served as comedic relief, in the midst of her deadly skills as an Angel. Naomi Scott was wonderful as the intelligent, genius Elena Houghlin. And Ella Balinska, who plays Jane Kano, is stunning in her stage combat abilities, executing impressive action shots with style.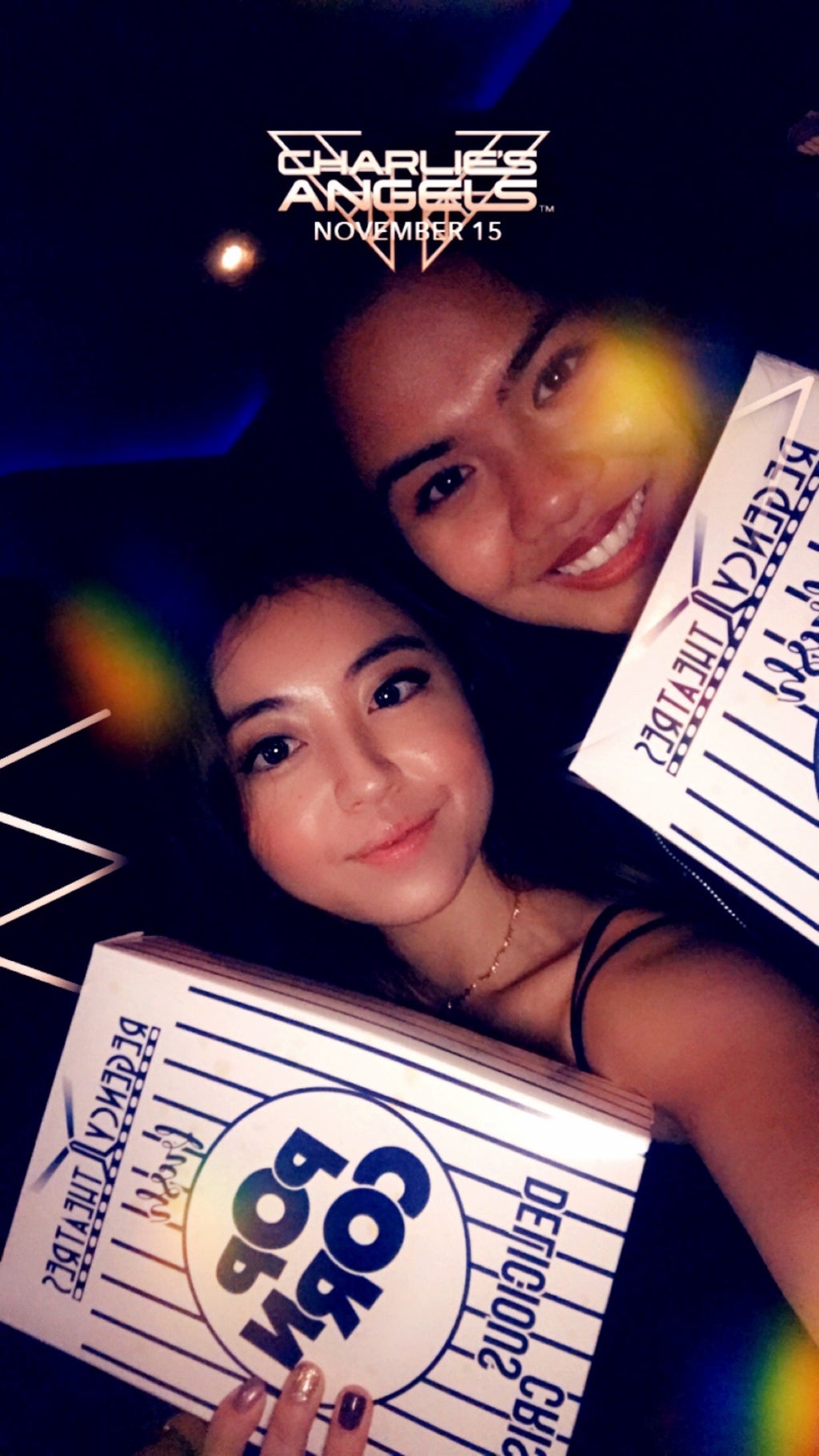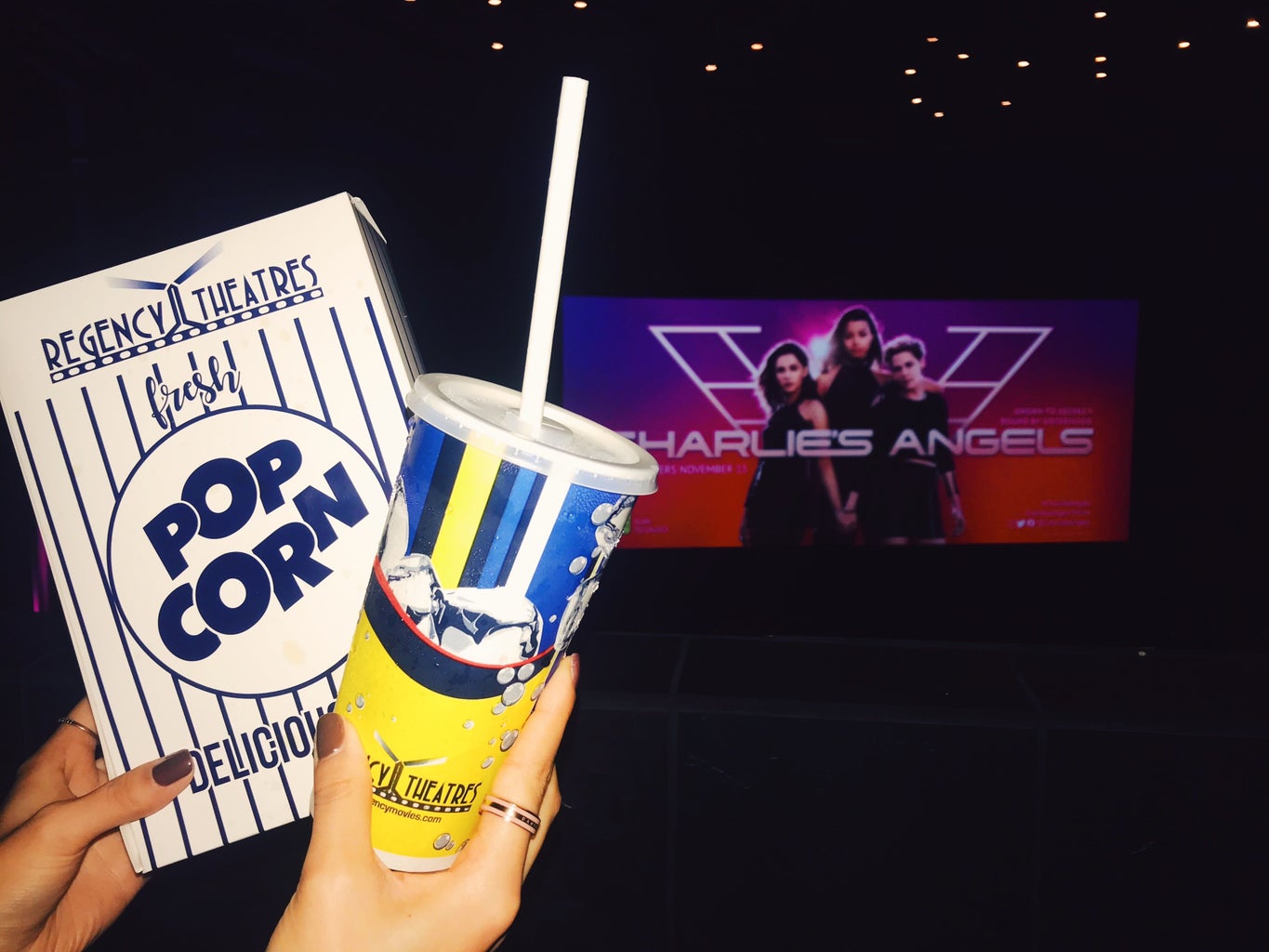 Some perks we received as audience members were complimentary popcorn and drinks, as well as Snapchat filters! 
The soundtrack to the 2019 film is a masterpiece in itself. Charlie's Angels: Original Motion Picture Soundtrack was released through Republic Records. Featuring musicians including Ariana Grande, Miley Cyrus, Lana Del Rey, Nicki Minaj, Normani and more, the songs added even more energy and power. The lead single, "Don't Call Me Angel" has already amassed over 111 million views on YouTube and has become our Girl Boss anthem of 2019.
Charlie's Angels had us leaving the theater feeling more inspired than ever to take on the world as women who can do anything and everything. Grab your fellow Angels and watch Charlie's Angels when it hits theaters this Thursday on November 15, nationwide. Be sure to check out their Instagram, Facebook and Twitter for more details or purchase your tickets directly on their website!