On Monday, June 3rd, the Jonas Brothers premiered their documentary Chasing Happiness at the Regency Bruin Theatre here in Westwood! Fans were invited to the theater for an entire night full of events!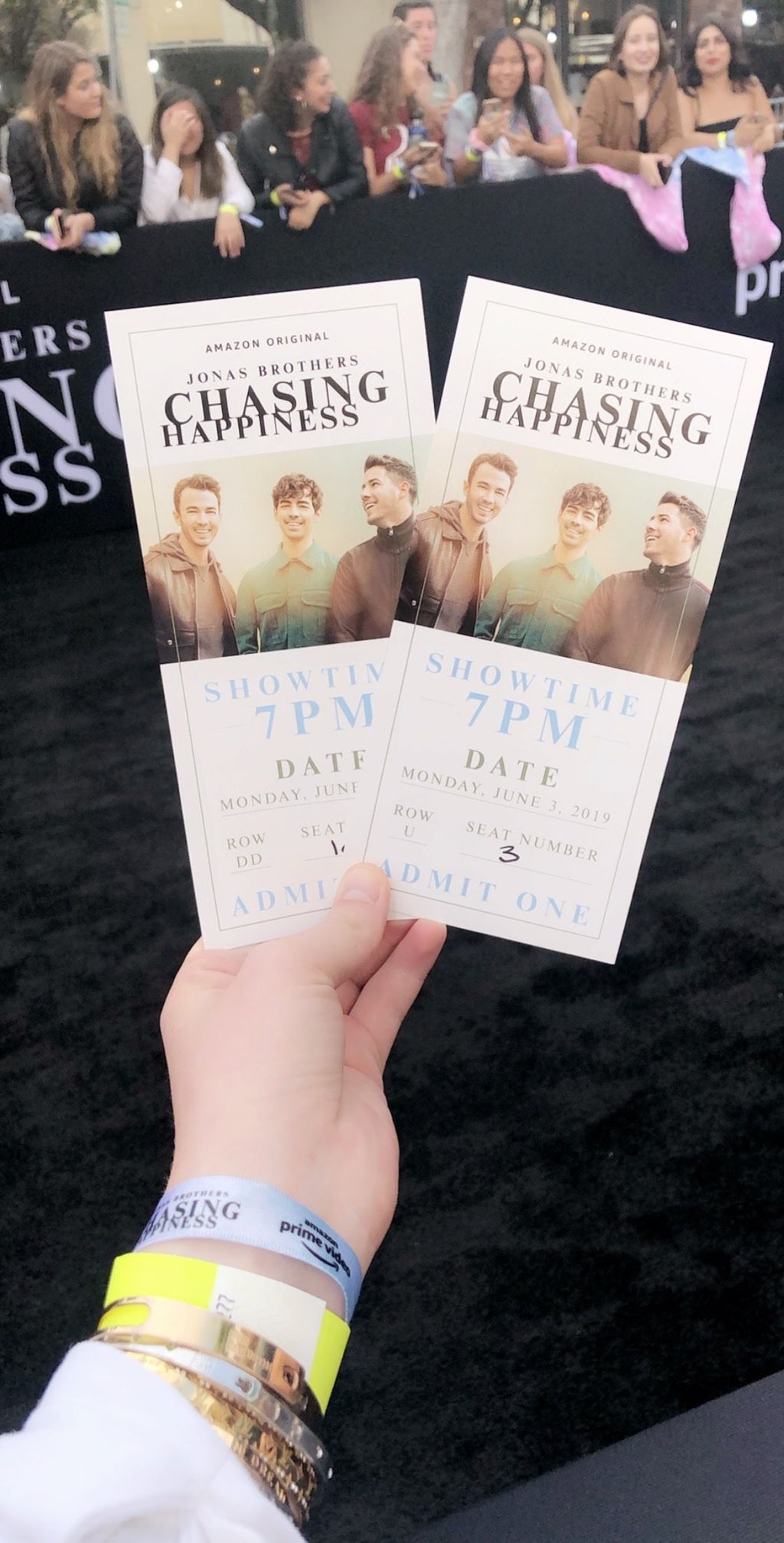 First, fans entered an area outside of the theater full of various food trucks with tacos, ramen and more, a station to personalize a tie dye Jonas Brothers sweatshirt, a huge tour bus for fans to sign and two different set-ups for fans to capture Instagram-worthy pictures.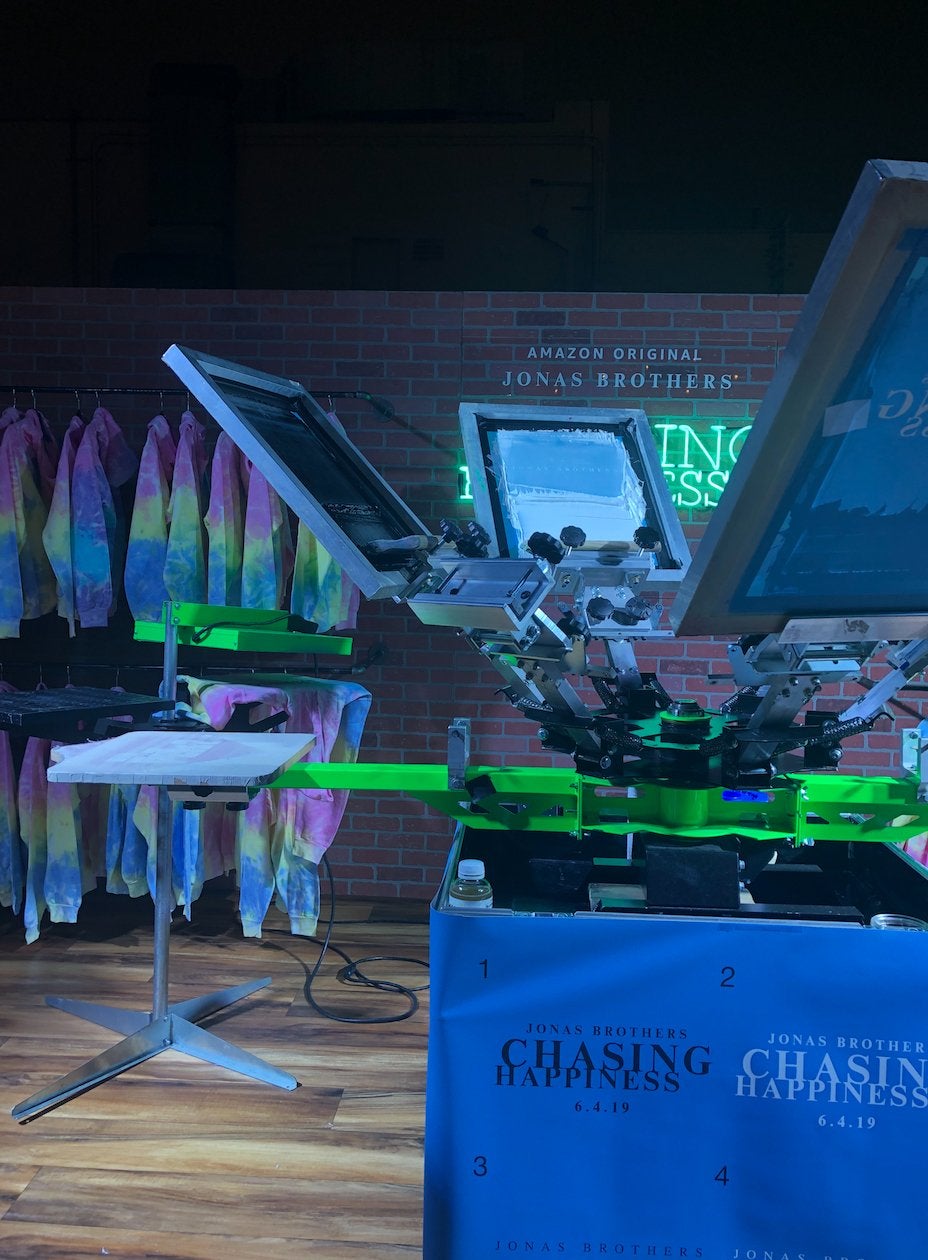 After exploring the different areas of the fan activation, we were able to line the red carpet. We got to see Ashley laconetti from The Bachelor, Chord Overstreet from the television show Glee and singer Tori Kelly. Next to walk the black carpet were the stars of the "Sucker" music video: the wives. Sophie Turner, Priyanka Chopra and Danielle Jonas all stunned on the carpet with beautiful, elegant dresses. Nick, Joe and Kevin then took their turns walking down the red carpet with their parents right by their sides supporting them.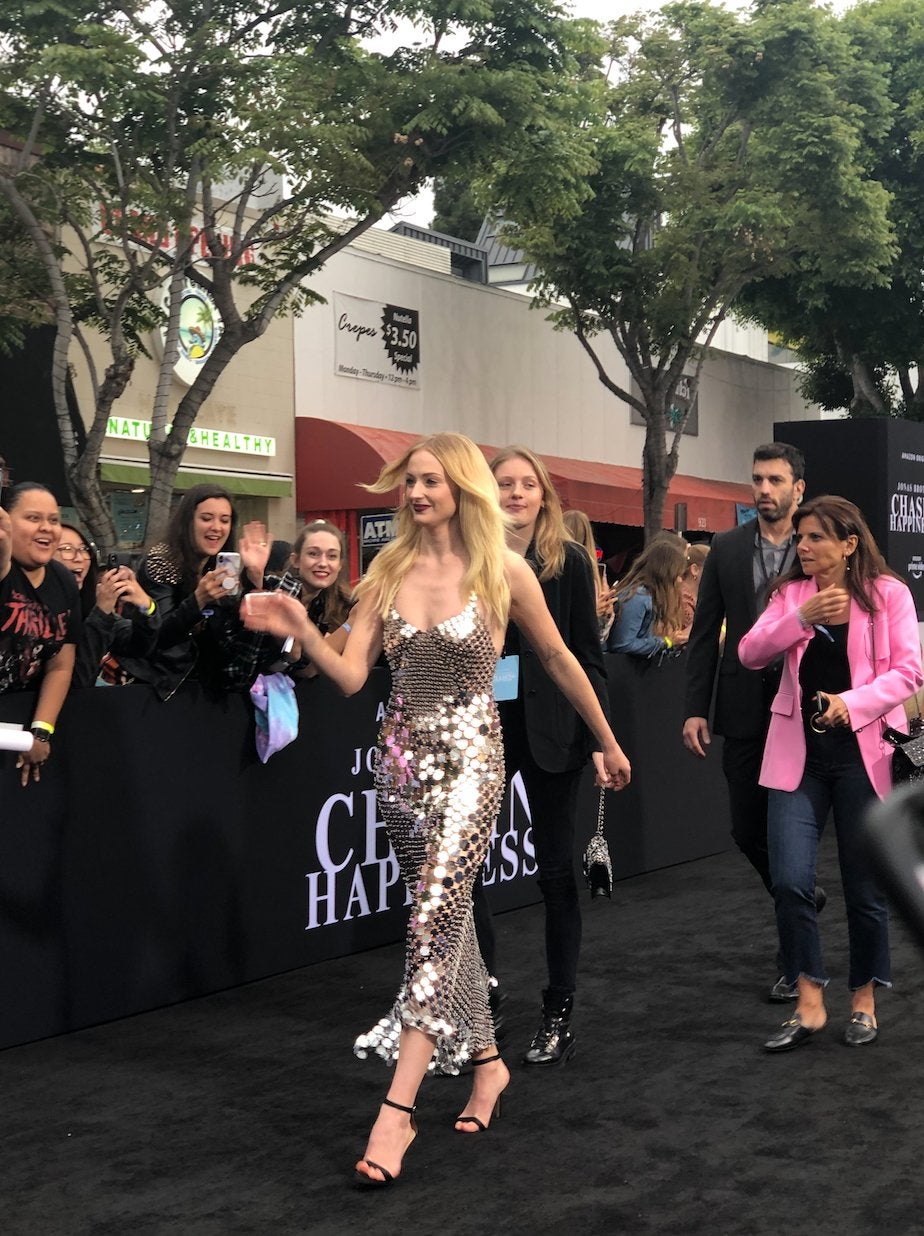 On the red carpet we got to briefly speak with Ashley laconetti. Ashley shared with us her advice to college women saying, "If you wanna stay in stay in. Don't feel pressured to go out. If you don't like anyone, don't feel pressured to like anyone. Completely embrace yourself because it doesn't make any sense not to. You will look back on these times and think about the stupid things you did that you didn't want to do just out of peer pressure."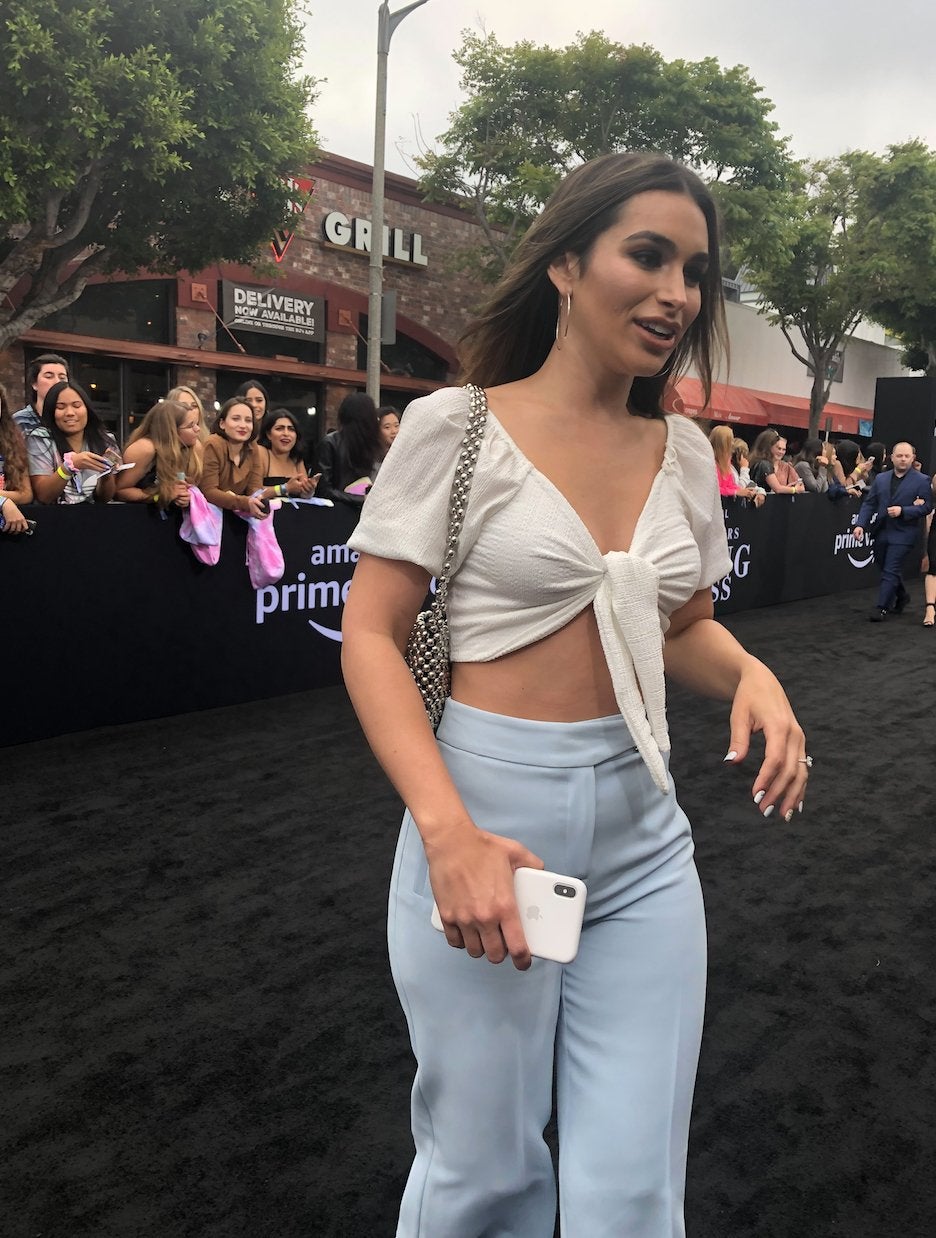 After the excitement of the red carpet, my thirteen-year-old self was freaking out sitting 5 rows in front of the Jonas Brothers during the actual screening of the documentary. This documentary encompassed family, love and keeping your eye on the prize. Through displaying the journey of the Jonas Brothers from their start until now, it showed that the loving relationships you form are people who will be with you forever. The documentary made me laugh and cry as it showed the highest highs and some of their lowest lows. After delving into the reasons why the band broke up, some of the mistakes and regrets they have made through their journey and then coming back as a family to make music again, this documentary exceeded my expectations. These brothers have really opened up about their entire journey to show that love, time and family can mend a bond to make it even stronger.
After this heartfelt and amazing film, we were ushered back outside to the activation for a special performance. The Jonas Brothers hit the stage just like old times, singing hits like "Burning Up," "That's Just The Way We Roll" and "SOS." They went on to end with two of their new singles "Cool" and "Sucker."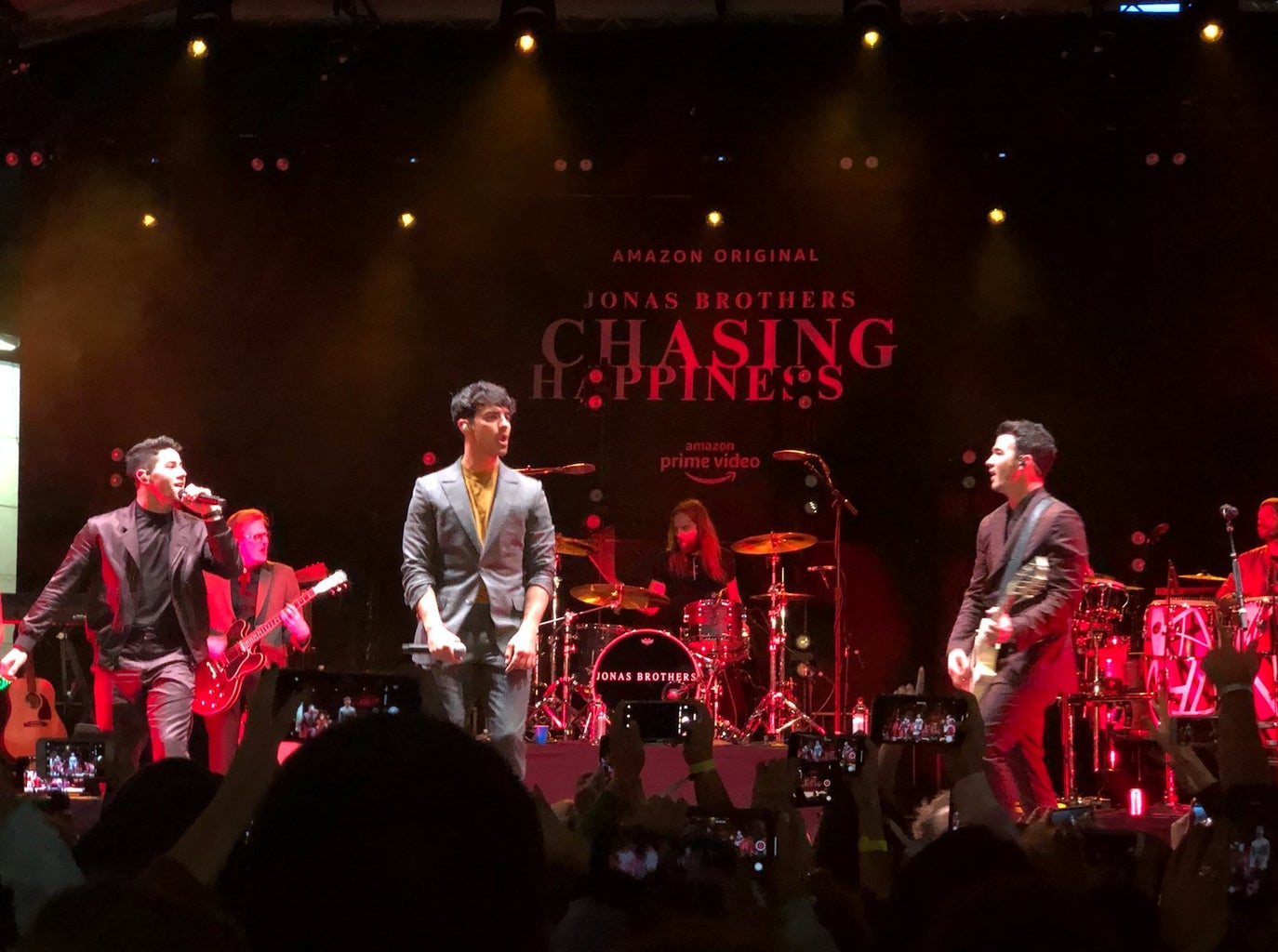 Make sure to check out the documentary to hear old music, new songs and fully learn about this family's incredible journey.
Chasing Happiness is available now for viewing on Amazon Prime.