Inauguration Day 2021: A day met with suspense, gravity and hope. On January 20th, 2021, Joseph R. Biden was sworn into the office of the President of the United States and Kamala Harris into the office of the Vice President of the United States. Although this day was met with unprecedented circumstances, a global pandemic, democracy threatened by rioters at the Capitol, heightened security and the national mall unable to be filled with people, America began to feel hopeful once again.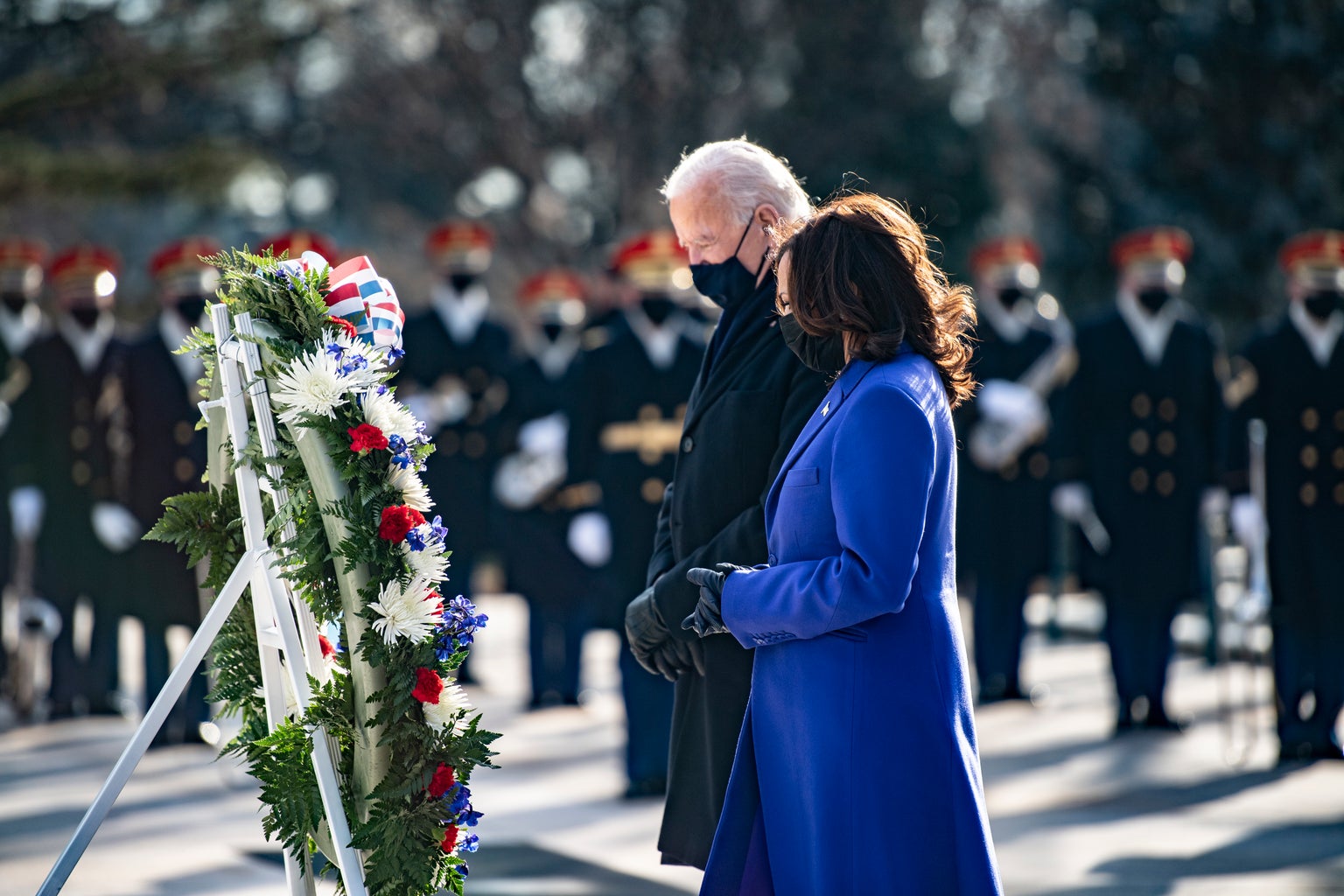 The ceremony was one that let the cornerstones of American democracy prevail, as a defeated president's attempt to overturn a fair election failed, a violent attack on Congress by his supporters stopped and the election's winners, Joe Biden and Kamala Harris, were sworn into office. Biden was sworn in by Chief Justice John G. Roberts Jr. as the 46th President of the United States and made a speech that focused on one very important guiding force that he stressed is crucial to the American people: unity. He invited Republicans and Democrats, both, to join him in confronting the nation's dire economic, social and health crises, and emphasized a bipartisan message where, united, America can prevail in the midst of all crises. Making history, Vice President Kamala Harris became the highest-ranking woman in American history, the first Black American and first person of South Asian descent to hold the nation's second highest office. Harris was sworn in by Justice Sonia Sotomayor using a Bible that once belonged to Thurgood Marshall, the civil rights icon and Supreme Court justice.
The Capitol that day was truly a vision of red, white and blue; however, what struck me the most was the powerful image of representation. Racial, gender and religious barriers were broken at the 2021 Inauguration as our first Black and South Asian woman took executive office, a 22-year old Black woman delivered a tear-jerking and hope-inspiring poem of unity and perseverance and speakers/singers were represented from all different backgrounds. As Biden stated, "We must end this uncivil war that pits red against blue, rural versus urban, conservative versus liberal. We can do this if we open our souls instead of hardening our hearts, if we show a little tolerance and humility, and if we're willing to stand in the other person's shoes, as my mom would say, just for a moment." Without throwing words of malice about, Biden was able to get his message of unity across loud and clear. Seeing the faces and hearing the voices of so many that have not had the opportunity prior on such a national stage made the message of unity all that more powerful, meaningful and memorable. Hopefully, this event sets a precedent for years to come.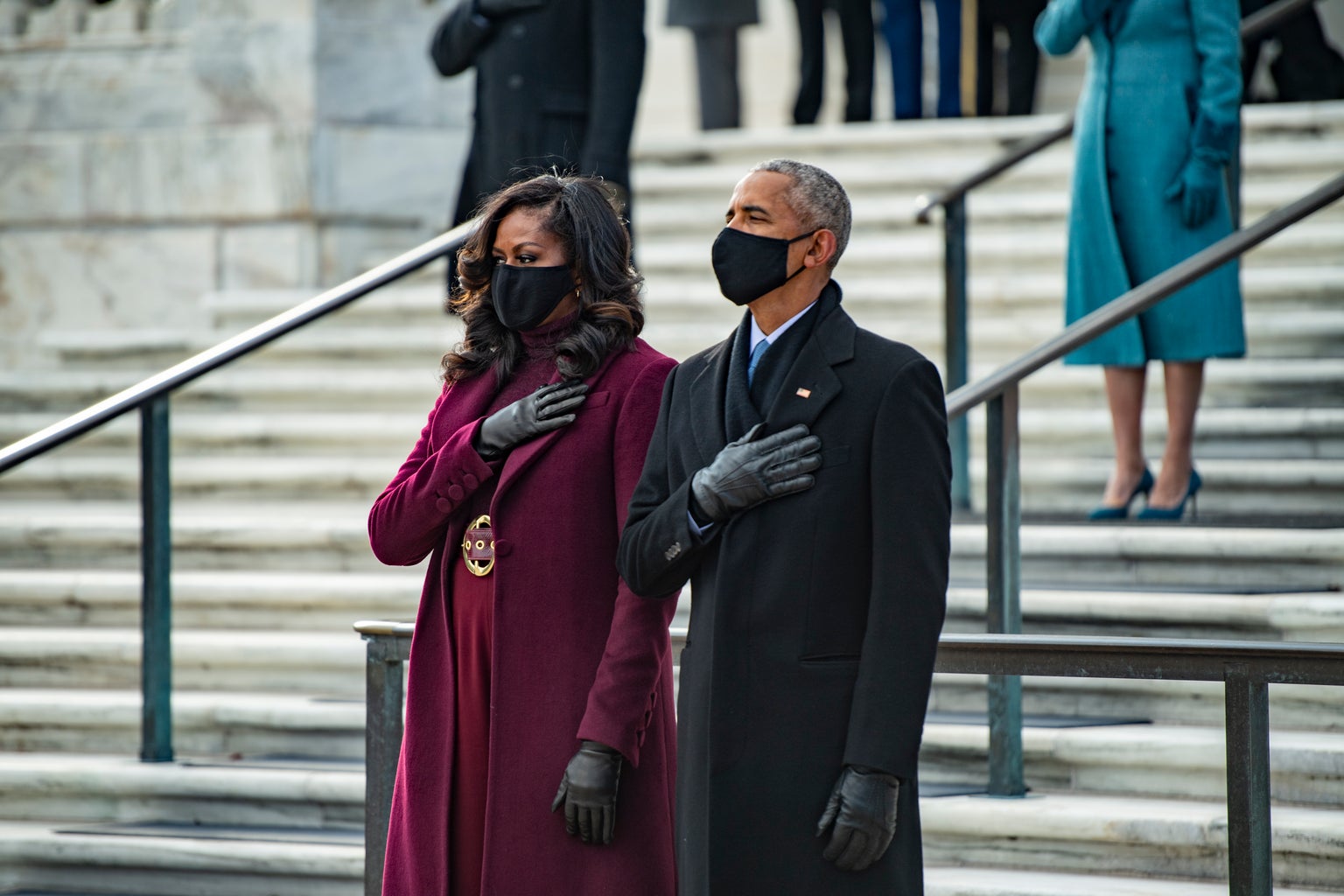 The National Mall was a vision of flags, representing the multitude of people that were unable to attend the inauguration due to the Covid-19 pandemic. About 1,000 socially distanced guests, including former Presidents Barack Obama, George W. Bush and Bill Clinton, attended the ceremony. Donald Trump was not present at the ceremony, making him the first President to skip a successor's inauguration since Andrew Johnson. Following the inauguration, Biden began dismantling his predecessor's legacy with orders to halt construction of his border wall, lift his travel ban and rejoin the Paris climate agreement. In his following days to office, and those to come, Biden hopes to push an agenda that aims to help all people, regardless of partisanship and, first and foremost, he hopes to properly address our nation's Covid-19 crisis.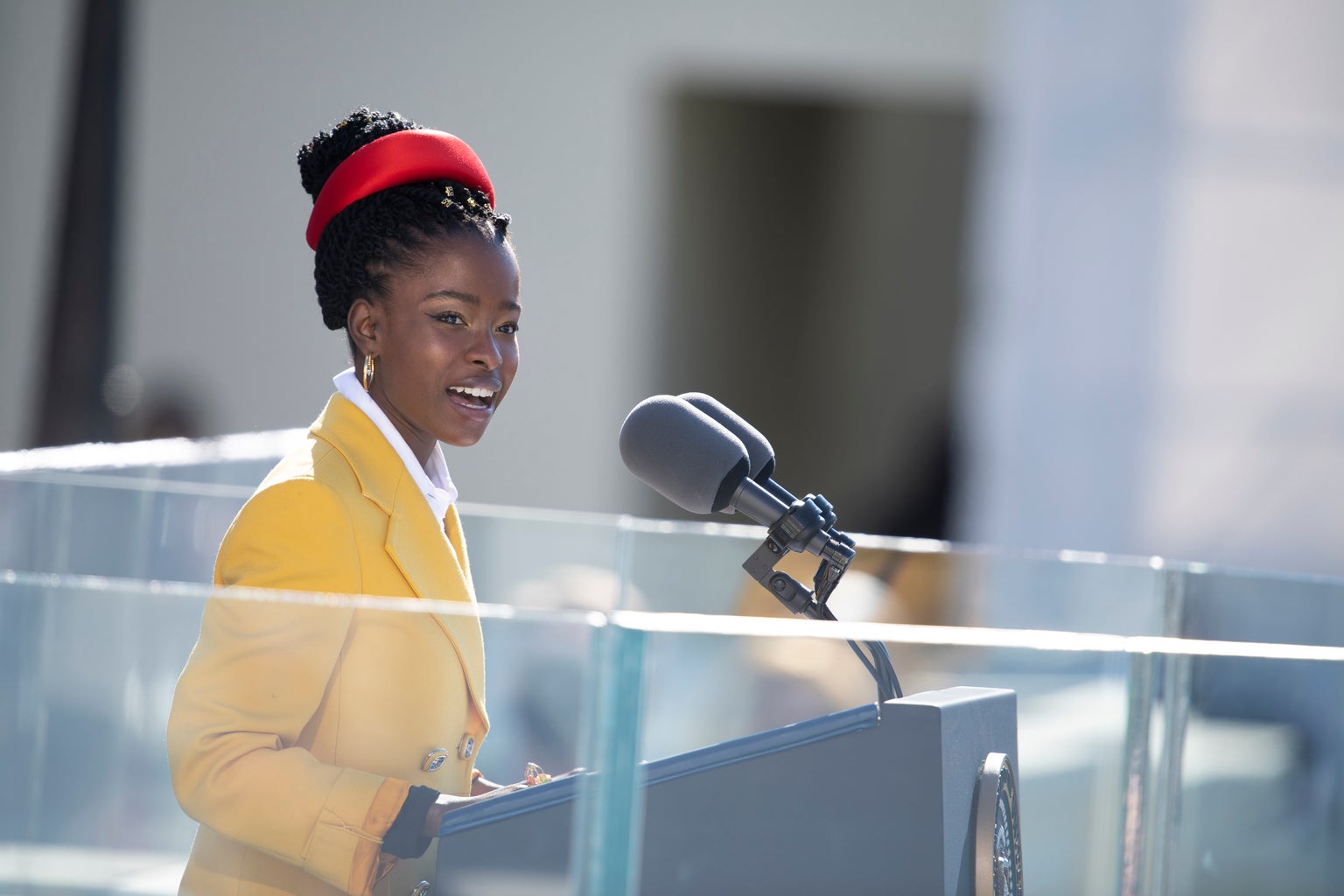 It was clear to me that this day was a symbol of the progression of our country. It was one of people of different backgrounds, races, genders and belief systems coming together in a united front to address the grievances of the deadly pandemic we face, the economic repercussions that the virus has perpetuated, the gross infringement of human rights that systemic racism has brought and the need for restoration of our democracy, as a whole. Take the time to watch (and rewatch) the ceremony of this special day, listen to Amanda Gorman recite her beautiful poem and watch as hope abounds in the hearts and minds of so many with this new administration giving rise to something so crucial: unity.